Current:

EMEA PC Market Poised for Fifth Consecutive Quarter of Double Digit Growth in 2021Q2, says IDC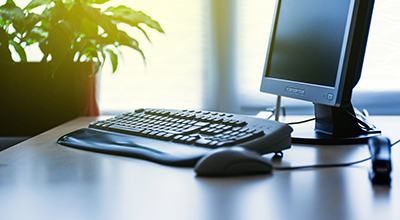 25 May 2021
EMEA PC Market Poised for Fifth Consecutive Quarter of Double Digit Growth in 2021Q2, says IDC
LONDON, May 21, 2021— According to research by International Data Corporation (IDC), EMEA shipments of traditional PCs (desktops, notebooks, and workstations) will total 99.7 million in 2021, a 19.8% YoY growth. This includes 24.4 million PC shipments (+17.2% YoY) in 2021Q2, which is set to mark another quarter dominated by demand for devices for users to work, study and entertain themselves at home during lockdowns, and prepare for a hybrid working system moving forward.
The Western European commercial market is anticipated to see growth of 12.5% YoY in 2021Q2 and is also expected to show double-digit growth in 2021Q3. This will come from maintained demand in government, alongside ongoing education tenders across the region and in addition to recovery in the enterprise sector in the second half of 2021.
"PC market will continue its growth momentum in 2021, despite ongoing supply chain issues," said Simon Thomas, research analyst, IDC Western Europe Personal Computing. "The substantial proportion of demand is of course on the notebook side, carried by consumer desire for thin & light devices, and the commercial shift to mobile solutions – the pandemic's impact on which will be seen for years to come."
The Western European consumer market is expected to enjoy another quarter of robust growth in 2021Q2 (+33.7% YoY), despite a substantial performance in 2020Q2, offering less favorable growth rates. Strength is expected in both desktop and notebook, with healthy gaming demand expected to bolster desktop units despite shortage in key components. Growth of 16.3% YoY is anticipated for overall consumer desktop. Gaming demand is expected to be seen on the notebook side too, in addition to the ongoing consumer shift towards one device per-person, fueling the expected growth of 36.7% YoY in 2021Q2.
The PC market in the CEE and MEA region is expected to maintain growth of 9.1% and 12.3% respectively in the 2021Q2. For the full year 2021 PC growth is expected to grow by 14.2% in CEE and increase by 13.7% in MEA. 
The CEE region is expected to ship 4.2 million units in 2021Q2, with the private sector expected to be a major driver across the region, while education demand slows. The MEA region is anticipated to see 3.3 million units shipped in 2012Q2. As is the case in the CEE region, the most substantial demand in the MEA is expected to come from the private sector.
"Demand for PCs continues to be on the high trajectory on top of strong demand last year. Still, we do not expect to see the extraordinary growth rates in upcoming 2021 quarters as recorded at the beginning of the year as the market take off started in 2020Q2 with COVID pandemic. Both consumer and commercial sectors are foreseen to report good results across both regions. In the short term, a slowdown is expected in the education sector, however, not related to the lack of demand, but on the ability to ship the products thus causing projects to be postponed later in a year. Consumer shipments will remain high as vaccine distribution challenges fuel sustained demand". Said Nikolina Jurisic, Senior Research Manager IDC Europe.
IDC's Quarterly PCD Tracker provides unmatched market coverage and forecasts for the entire device space, covering PCs and tablets, in more than 80 countries — providing fast, essential, and comprehensive market information across the entire personal computing device market.
For more information on IDC's EMEA Quarterly Personal Computing Device Tracker or other IDC research services, please contact Vice President Karine Paoli on +44 (0) 20 8987 7218 or at kpaoli@idc.com. Alternatively, contact your local IDC office or visit www.idc.com.
Coverage