Current:

New IDC MarketScape Evaluates Worldwide Customer Experience Management Solutions for Utilities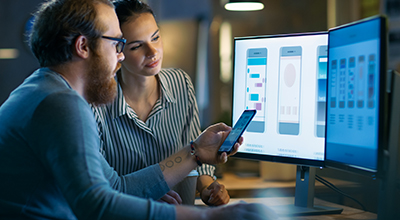 10 Jun 2021
New IDC MarketScape Evaluates Worldwide Customer Experience Management Solutions for Utilities
MILAN, June 10, 2021 — A new IDC MarketScape from International Data Corporation (IDC) evaluates providers of customer experience management (CXM) solutions to utilities worldwide.
For years, utilities have been facing the challenge of meeting customer expectations set beyond their own industry. Incumbent utilities and energy retailers have also faced the emergence of new entrants into their markets that differentiate themselves with unparalleled customer service and experience. This is pushing utilities and energy retailers to shift from being internal process/technology centric to being truly customer centric, focusing on the customer journey and all touchpoints along the way.
Aside from the need to lower the cost to serve, companies are now focused on improving customer satisfaction and net promoter scores (NPS) in competitive markets, lowering customer effort scores (CES), enhancing customer lifetime value, and lowering customer acquisition costs. Solution providers are responding to these needs by offering a suite of applications that manage and optimize the end-to-end omni-channel customer journey, provide a 360-degree customer view, and are enhanced by CX analytics for both business to business (B2B) and business to consumer (B2C).
The new IDC MarketScape — Worldwide Customer Experience Management Solutions for Utilities 2021 Vendor Assessment (IDC # US46154220, June 2021) — analyzes vendors' capabilities, strategies, and comparative success in the marketplace. It also looks at how their products and services will evolve, providing metrics and context to utilities evaluating potential technology partners in this solution area. It evaluates seven vendors: Gentrack, Hansen Technologies, MECOMS, Pegasystems, Oracle, Salesforce, and SAP.
"Driven by utilities' aspirations to become customer centric, CXM solution providers have enhanced their offerings in the space to differentiate and become more competitive. Solution providers have embedded industry-specific functionalities for marketing, sales, commerce, service, customer data, profiling and analytics, and customer engagement out of the box," said Jean-François Segalotto, associate research director, IDC Energy Insights. "Solution performance is also increasingly improved, with more mature AI functionality unleashing intelligent, personalized, and digital-first customer service. Solution providers' ability to deliver omni-channel experiences is also maturing with the aim of delivering unified contact centers."
Overall, according to both IDC Energy Insights and buyer perception, the market offering has grown significantly in the past five years. When it comes to CXM solutions, IDC Energy Insights sees that:
The large, horizontal CXM offerings are giving way to "industry cloud" models, where those horizontal functionalities are complemented with integrated, industry-specific capabilities.
With a true 360-degree view of customers still a moving target for many, the largest vendors in this space have introduced the concept of customer data platforms.
In addition to supporting the back office, vendors are perfecting the use of AI in the front end.
CXM applications are mostly offered as software as a service, with most vendors offering a selection of pricing options. Outcome-based pricing is less common but increasingly sought after by utilities.
Functionalities are increasingly offered across various communication channels, but a unified contact center is often missing.
To provide a more seamless customer experience, customer relationship management (CRM) consolidation across customer service, field service, and customer self-service is starting and is expected to pick up pace.
The new IDC MarketScape aims to help utilities and energy retailers decide on their current or future CXM implementations and assists vendors in deepening their understanding of the competitive landscape. The evaluation is based on a comprehensive and rigorous framework that assesses vendors relative to the criteria and highlights the most influential factors for success in this market, both in the short and long term.
For more information about the study or to arrange a one-on-one briefing with an IDC Energy Insights analyst, please contact Mathew Heath (+44 208 987 7107, mheath@idc.com).
About IDC MarketScapes
The IDC MarketScape  vendor analysis model is designed to provide an overview of the competitive fitness of IT, telecommunications, or industry-specific suppliers in a given market. The research methodology utilizes a rigorous scoring methodology based on both qualitative and quantitative criteria that results in a single graphical illustration of each vendor's position within a given market. IDC MarketScapes provide a clear framework in which the product and service offerings, capabilities and strategies, and current and future market success factors of IT, telecommunications, or industry-specific vendors can be meaningfully compared. The framework also provides technology buyers with a transparent foundation to enable companies to independently compare the strengths and weaknesses of current and prospective vendors.
About IDC Energy Insights
IDC Energy Insights helps energy businesses and IT leaders, as well as the suppliers that serve them, to make more effective technology decisions by providing accurate, timely, and insightful fact-based research and consulting services. Staffed by senior analysts with decades of industry experience, our global research analyzes and advises on business and technology issues facing the utility and oil and gas industries. International Data Corporation (IDC) is the premier global provider of market intelligence, advisory services, and events for the information technology market. IDC is a wholly owned subsidiary of IDG, the world's leading technology, media, research, and events company.
Coverage