Current:

Il futuro del lavoro sarà ibrido, collaborativo, sostenibile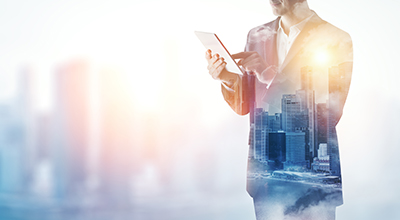 21 Jun 2021
Il futuro del lavoro sarà ibrido, collaborativo, sostenibile
MILANO, 21 giugno 2021 – I modelli di lavoro ibridi non spariranno con la fine della pandemia: sono qui per restare anche nel prossimo futuro. La metà degli intervistati in un recente sondaggio condotto a livello globale da IDC ritiene infatti che i modelli di lavoro ibridi e a distanza saranno parte integrante delle pratiche di lavoro accettate dalle imprese di molti settori e che i programmi di trasformazione del posto di lavoro – workspace transformation - saranno un investimento tecnologico prioritario nei prossimi due anni per garantire la resilienza, la competitività e la sostenibilità delle aziende. In definitiva, i modelli di lavoro ibridi rappresenteranno il futuro del lavoro.
La pandemia ha evidenziato la necessità per le imprese di apportare modifiche tecnologiche e di processo per favore l'agilità e l'adattabilità della forza lavoro. Ciò include investimenti in spazi di lavoro collaborativi e sicuri, sviluppo dei talenti e strumenti di gestione per aumentare l'esperienza e la produttività dei dipendenti, con un occhio di riguardo anche alla salute e al benessere.
Le aziende devono affrontare sfide significative in questa direzione anche per l'aumento della domanda delle opzioni di stampa. Le esigenze stanno infatti andando oltre la semplice fornitura di stampanti a casa dei lavoratori remoti. Per supportare le necessità a lungo termine della forza lavoro ibrida, le organizzazioni devono supportare gli utenti in un'ampia gamma di configurazioni di rete. Nel frattempo, cresce il desiderio di gestire i dispositivi di stampa domestici in modo più efficace fornendo monitoraggio dell'utilizzo, misure di sicurezza migliorate, accesso remoto a servizi di stampa e a documenti avanzati, e infine modalità per rimborsare i costi di stampa.
Sebbene la pandemia abbia portato a un'accelerazione della digitalizzazione dei processi cosiddetti "document intensive", oltre il 60% delle aziende ritiene che il volume di stampa non cambierà in modo sostanziale nel prossimo futuro. Diventa quindi fondamentale imparare a gestire non solo ambienti di lavoro ma anche flussi documentali ibridi sfruttando soluzioni on premise o cloud-based che supportino la collaborazione, garantiscano la compliance normativa, migliorino customer ed employee experience, abilitino e incentivino l'innovazione continua.
Sono questi i temi che verranno trattati durante l'evento digitale Hybrid Workspace and the Future of Work organizzato da IDC e Canon il prossimo 7 luglio. In diretta streaming, analisti di IDC, esperti di Canon e ospiti aziendali spiegheranno come evolvere verso un ambiente di lavoro ibrido in grado di connettere le risorse e i processi aziendali in modo sicuro e collaborativo. Conduce Fabio Rizzotto (Associate Vice President, Head of Research and Consulting di IDC Italia). Interventi di Sergio Patano (Associate Director, Research & Consulting di IDC Italia), Pierluigi Fioretti (Document Solutions Sales Head di Canon Italia) e Massimo Macarti (Managing Director di Canon Italia).
Per maggiori informazioni sull'evento: Hybrid Workspace and the Future of Work
Coverage
Regions Covered
Topics Covered