Current:

New IDC MarketScape Evaluates Worldwide Digital Customer Engagement Solutions for Utilities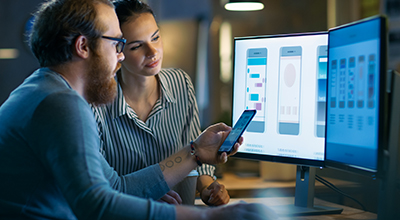 25 Jun 2021
New IDC MarketScape Evaluates Worldwide Digital Customer Engagement Solutions for Utilities
MILAN, June 25, 2021 — A new IDC MarketScape from International Data Corporation (IDC) evaluates providers of digital customer engagement solutions to utilities worldwide.
For the most part, utilities continue to face customer apathy. Residential customers still dedicate very little time to their utility or energy suppliers, according to IDC Energy Insights, making it a challenge for companies to position themselves as valuable energy advisors.
The tide is changing, however, as millennials, who seek more value from their relationship with energy suppliers, become a more prominent part of utilities' customer base. Also, with COVID-19 forcing people to stay more at home, customers of all age groups have become more aware of their energy consumption and have reached out to their suppliers across a multitude of channels. This is a unique opportunity that utilities and energy retailers are grasping to create more stickiness with their customers, through rich, personalized digital interactions designed to better inform their customers, generate specific behavior around commodity usage, and generate value with new products and services. By investing in digital customer engagement solutions, utilities stand to benefit from improving customer satisfaction or net promoter scores (NPS) in competitive markets, lowering customer effort scores (CES), enhancing customer lifetime value, and lowering the cost to serve.
Solution providers are responding to these needs by offering a growing stack of functionalities that support end-to-end omni-channel customer engagement, covering usage analytics and similar-home comparison, leak detection, high-bill alerts, personalized saving advice, behavioral demand response, and behind-the-meter optimization.
The new IDC MarketScape: Worldwide Digital Customer Engagement Solutions for Utilities 2021 Vendor Assessment (IDC # US46149620, June 2021) analyzes vendors' capabilities, strategies, and comparative success in the marketplace. It also looks at how their products and services will evolve, providing metrics and context to utilities evaluating potential technology partners in this solution area. It evaluates 10 vendors: Advizzo, Agentis, Bidgely, Eliq, Onzo, Oracle, Powerley, Smart Energy Water (SEW), Uplight, and WaterSmart.
"With the aim of becoming trusted energy advisors, energy retailers around the world are actively seeking to engage their customers by providing personalized, meaningful, and valuable experiences. For such a niche market, a rather large group of solution providers are playing the field of digital customer engagement, each carving out its space with unique combinations of functionalities and market plays," said Gaia Gallotti, associate research director, IDC Energy Insights. "Utilities will need to dig deep to understand their customers' major pain points and what is most important to them to prioritize their digital customer engagement investments, as there is a breadth of functionalities for descriptive, diagnostic, predictive, prescriptive, and ecosystem engagement."
Overall, according to both IDC Energy Insights and buyer perception, the market offering has grown significantly in the past five years. When it comes to digital customer engagement solutions, IDC Energy Insights sees that:
COVID-19 has given traction to the market, driven by the growing need for customers to be on top of their energy and water bills. Adoption of digital customer engagement solutions is picking up across Europe and Asia/Pacific, trailing the U.S., where solution/vendor consolidation is happening both in the market and within utilities and energy retailers.
From being point solutions, energy digital customer engagement is increasingly being integrated into and procured as part of the customer experience management (CXM) technology stack.
There is growing technological sophistication and a richer feature set of products covering descriptive, diagnostic, predictive, and prescriptive types of customer engagement.
Coverage is expanding beyond electricity to also cover gas, water, and non-smart meters.
The new IDC MarketScape aims to help utilities and energy retailers decide on their current or future digital customer engagement solution implementations and assists vendors in deepening their understanding of the competitive landscape. The evaluation is based on a comprehensive and rigorous framework that assesses vendors relative to the criteria and highlights the most influential factors for success in this market, both in the short and long term.
For more information about the study or to arrange a one-on-one briefing with an IDC Energy Insights analyst, please contact Mathew Heath (+44 208 987 7107, mheath@idc.com).
About IDC MarketScapes
The IDC MarketScape  vendor analysis model is designed to provide an overview of the competitive fitness of IT, telecommunications, or industry-specific suppliers in a given market. The research methodology utilizes a rigorous scoring methodology based on both qualitative and quantitative criteria that results in a single graphical illustration of each vendor's position within a given market. IDC MarketScapes provide a clear framework in which the product and service offerings, capabilities and strategies, and current and future market success factors of IT, telecommunications, or industry-specific vendors can be meaningfully compared. The framework also provides technology buyers with a transparent foundation to enable companies to independently compare the strengths and weaknesses of current and prospective vendors.
About IDC Energy Insights
IDC Energy Insights helps energy businesses and IT leaders, as well as the suppliers that serve them, to make more effective technology decisions by providing accurate, timely, and insightful fact-based research and consulting services. Staffed by senior analysts with decades of industry experience, our global research analyzes and advises on business and technology issues facing the utility and oil and gas industries. International Data Corporation (IDC) is the premier global provider of market intelligence, advisory services, and events for the information technology market. IDC is a wholly owned subsidiary of IDG, the world's leading technology, media, research, and events company.
Coverage