Current:

Marsi Bionics, Invrsion, OrCam, and NextMind Offering Augmented Humanity Technologies Named IDC Innovators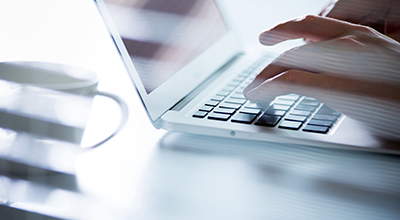 05 Jul 2021
Marsi Bionics, Invrsion, OrCam, and NextMind Offering Augmented Humanity Technologies Named IDC Innovators
LONDON, July 5, 2021 — International Data Corporation (IDC) has published an IDC Innovators report profiling four companies that offer augmented humanity technologies for tech buyers. The four companies are Marsi Bionics, Invrsion, OrCam, and NextMind.
Commercial organizations are looking for augmented humanity technologies to enhance human capabilities, including exoskeletons, AR/VR enterprise platforms, wearable computing devices, and brain-computer interfaces. While these are exciting and influential technologies that are already altering the way we live, financial restraints and regulations are a challenge.
"As standards of living improve, more companies are participating in the advanced technological ecosystem in which augmented humanity technologies enhance human life, enable new human skills and capabilities, and deliver unprecedented human-to-machine experiences," said Kyla Lam, research analyst and co-lead of the Augmented Humanity Launchpad at IDC. "Companies want to collaborate with talented stakeholders by providing solutions to make a positive impact on both businesses and societies."
Augmented humanity technologies are allowing companies to reach significant KPIs such as lowered costs, streamlined processes, and faster trainings, providing immersive experiences that exceed expectations and foster employee augmentation and workforce digital transformation. By addressing how different parts of human functionality are being advanced, augmented humanity technologies cater to the needs of the cybernetic era that we currently live in.
The report, IDC Innovators: Augmented Humanity Technologies, 2021, profiles four companies that are addressing the need for augmented humanity technologies, helping tech buyers realize the consumer and business needs for autonomy and human augmentation:
Marsi Bionics specializes in self-adapting gait-training exoskeletons for rehabilitation and healthcare.
Invrsion offers VR platforms, digitalization and rendering of products within an immersive simulation for virtual shopping experiences.
OrCam provides consumer-friendly and AI-enabled text-to-speech wearable technology that empowers people with visual impairment to live more independently.
NextMind uses a sensor to identify specific signals from the visual cortex via neural response reflected in the EEG and translating that into digital commands.
About IDC Innovators
IDC Innovators  reports present a set of vendors — under $100 million in revenue at the time of selection — chosen by an IDC analyst within a specific market that offer an innovative new technology, a groundbreaking approach to an existing issue, and/or an interesting new business model. It is not an exhaustive evaluation of all companies in a segment or a comparative ranking of the companies. Vendors in the process of being acquired by a larger company may be included in the report provided the acquisition is not finalized at the time of publication of the report. Vendors funded by venture capital firms may also be included in the report even if the venture capital firm has a financial stake in the vendor's company. IDC INNOVATOR and IDC INNOVATORS are trademarks of International Data Group, Inc.
For more information about IDC Innovators research, please contact Jennifer Melker at jmelker@idc.com.
Coverage