Current:

European Augmented Humanity Spending to Exceed $100 Billion by 2025, as Need to Augment Employees, Unlock New Human Skills, and Deliver Humanized Experiences Increases, Says IDC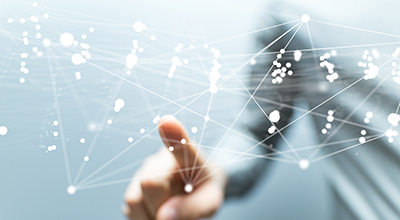 12 Jul 2021
European Augmented Humanity Spending to Exceed $100 Billion by 2025, as Need to Augment Employees, Unlock New Human Skills, and Deliver Humanized Experiences Increases, Says IDC
LONDON, July 12, 2021 — According to International Data Corporation (IDC), the European augmented humanity (AH) market, including technologies such as augmented/virtual reality (AR/VR), biometrics, exoskeletons, affective computing, ingestibles, injectables, and implantables, brain computing interfaces, wearables, and smart devices, will reach over $50 billion by the end of 2021 and more than $100 billion by 2025.
IDC's The Future of Augmented Humanity in Europe: 2020–2025 Forecast estimates that investments in AH technologies will surge as both people and corporations invest in tech to improve their quality of life and achieve enhanced ways of working.
"Augmented humanity is the advocate of cultural change across the commercial and consumer segments," said Andrea Minonne, senior research analyst and co-lead of the Augmented Humanity Launchpad at IDC UK. "Promoting an AH-oriented culture and complementing human skills with technology will help humans elevate their skills, automate business processes or domestic chores, unlock new capabilities, bring disruption, promote workforce transformation, and enable humanized customer experiences."
Consumer needs change fast but streamlining and automating domestic and routine tasks remains a priority. In fact, investments in smart devices and wearables will remain high and will drive a significant share of the overall AH market. At the same time, businesses are searching for tech-based ways to drive innovation and achieve relevant KPIs such as lowered costs, increased productivity, and improved employee safety. Integration is key, and in the future we will see strong investments in integrated technologies such as AI-enabled capsule cameras and AR-infused wearables.
Augmented humanity removes accessibility barriers that limit humans from performing their daily tasks and aims to empower humans and employees with data-driven tech-based innovative solutions to enable them to perform at levels they could not achieve without the support of technology.
About the Report
The report, The Future of Augmented Humanity in Europe: 2020–2025 Forecast, provides a market sizing and forecast of the AH market for 2020 to 2025, focusing on key market trends, drivers, barriers, verticals, and use cases that vendors in this space need to consider in their go-to-market strategies.
Webcast
IDC will host the How Augmented Humanity Techs Are Elevating Human Skills and Bringing Digital Disruption in Europe webcast on September 9 at 11:00 BST. IDC's Andrea Minonne and Kyla Lam will discuss current and future trends in the European AH space, outlining key findings from IDC's European AH research.
For more information about IDC's AH research, please contact Andrea Minonne at aminonne@idc.com.
Coverage