Current:

EMEA Revenues in the Purpose-Built Backup Appliances Market Declined in 2Q21, says IDC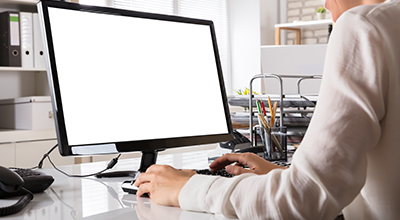 17 Sep 2021
EMEA Revenues in the Purpose-Built Backup Appliances Market Declined in 2Q21, says IDC
LONDON, September 17, 2021 — The EMEA purpose-built backup appliance (PBBA) market declined 5.7% in value year on year to $307.8 million in the second quarter of 2021, according to International Data Corporation's (IDC) Worldwide Quarterly Purpose-Built Backup Appliance Tracker
"The EMEA PBBA results during the second quarter of 2021 were mixed. Shipments slowed by 5.7% overall, largely due to the eagerness of European enterprises to shift to an operational model when purchasing their backup and disaster recovery solutions," said Jimena Sisa, research manager, EMEA Storage Systems, IDC. "Although this factor undoubtedly slows the demand for purpose-built backup appliances (PBBA) overall, we had seen some segments of the market such as integrated systems in the open systems market showing an increase.
"In this era of digitalization, organizations are aiming to operate in a more efficient and consistent manner, finding ways to integrate and utilize their data to help with their business decision making and get competitive advantage. For most European organizations, data is disseminated across different platforms: the core, cloud, and edge. Hence, companies are favoring vendors with solutions that, in addition to their backup capabilities, offer a centralized data management and security against ransomware and cyber recovery abilities, but are also like simple and stable."
EMEA PBBA Value by Product, 2Q21 (Value $M)
EMEA PBBA Open Systems, 2Q21 (Value $M)
Regional Highlights
Western Europe
The PBBA market for Western Europe declined in value 7.5% year on year, reaching $236.41 million in 2Q21.
DACH, despite losing 8.2 points of market share at 29.3% of market value, continued to be the largest and strongest region in Western Europe in 2Q21, reporting a decrease of 27.7% year on year.
The U.K.&I. gained 5.2 points in market share since last year, at 25.1% market value, an increase of 16.5% in value year on year.
The French PBBA market reported a decline of 37.2% year on year in value and 12.5% market share.
CEMA
The PBBA market in CEMA remained flat in 2Q21 (0.7% YoY or $71.4M). Both subregions — CEE and MEA — demonstrated similar performances for the quarter.
The demand for backup appliances seen in the first quarter in the CEE region slowed and shifted towards entry-level solutions. Education and small business were the most active spenders. In the MEA region, government and large businesses increased their investments mainly in target systems while the remaining end-user segments shifted priorities to other datacenter workloads.
"PBBA for core or edge will continue to be demanded in parallel with cloud-based or data protection as a service in the region," said Marina Kostova, research manager, CEMA storage systems. "However, the trend towards cloud or as-a-service solutions will not be on a par with the trend in Western Europe and the backup appliances market will keep some growth potential in the next few years."
Taxonomy Notes
IDC defines a purpose-built backup appliance as a standalone disk-based solution that uses software, disk arrays, server engines, or nodes that are used for backup data and specifically for data coming from a backup application (e.g., NetWorker, NetBackup, TSM, and Backup Exec) or that can be tightly integrated with the backup software to catalog, index, schedule, and perform data movement. PBBAs are deployed in standalone configurations or as gateways. PBBA solutions deployed in a gateway configuration connect to and store backup data on general-purpose storage. Here, the gateway device serves as the component that is purpose built solely for backup and not to support any other workload or application. Regardless of packaging (as an appliance or gateway), PBBAs can have multiple interfaces or protocols. They can also provide and receive replication to or from remote sites and a secondary PBBA for disaster recovery.
IDC's Worldwide Quarterly Purpose-Built Backup Appliance Tracker provides vendor share, market size, and forecasts for purpose-built backup appliances. IDC provides key market insights and growth for vendors active in the PBBA market and for those looking to introduce new products into the market. Revenue and capacity for disk systems behind PBBA gateways are included in the PBBA market sizing and forecast. Some PBBA solutions integrate the data movement engine (backup application) with the appliance, while others serve only as a target for incoming backup application data. Both solutions are included in PBBA market sizing, though segmentation between the two product categories is provided.
Major companies covered in the tracker include Dell Inc., Veritas, HPE, IBM, Quantum, Barracuda, Oracle, Fujitsu, Exagrid, HDS, Unitrends, and FalconStor Software.
Contact
For more information, please contact Jimena Sisa (jsisa@idc.com, +44 20 8987 7121) or Marina Kostova (mkostova@idc.com, +359 2 969 3055).
Coverage