Current:

European Spend in Exoskeleton Will Reach $283M in 2021, Supported by Workforce Transformation, Employee Augmentation, and In-hospital Rehab Needs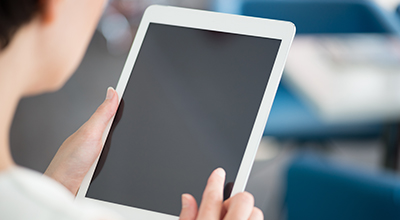 18 Nov 2021
European Spend in Exoskeleton Will Reach $283M in 2021, Supported by Workforce Transformation, Employee Augmentation, and In-hospital Rehab Needs
LONDON, November 18, 2021 — International Data Corporation's (IDC) The Future of Augmented Humanity in Europe: 2020-2025 Forecast estimates that European spending on exoskeleton will reach $283 million by 2021 and will grow at a solid double-digit rate throughout 2025, supported by workforce transformation, employee and human augmentation, and in-hospital patient experience needs.
Although adoption is hindered by production costs, high prices often going above $100,000, certification requirements, and human-machine coordination needs, exoskeletons have the power to bring disruption to workplaces, augment employees by elevating their skills, and improve the quality and experiences of human lives. According to IDC's Emerging Techs Survey 2021, 33% of European manufacturing and resource companies will deploy exoskeletons in the next 24 months to enable assistance and support use cases. Companies adopting exoskeletons have already experienced strong benefits in the workplace, managing to achieve faster production processes and decrease the number of incidents in the workplace.
"Because exoskeletons cost thousands of dollars, they are not a democratized technology and solutions and vendor's strategies remain polarized toward specific sectors such as manufacturing, healthcare, and the military," said Andrea Minonne, senior research analyst, lead of the Augmented Humanity research in Europe at IDC UK. "Nonetheless, exoskeletons represent a game-changing technology both for vendors that want to become the leaders of human augmentation and for buyers that want to increase their agility and achieve relevant key performance indicators and strong return on investments."
About the Study
If you want to access The Future of Augmented Humanity in Europe: 2020-2025 Forecast study or know more about IDC's Augmented Humanity research focusing on exoskeleton and other augmented humanity technologies, please reach out to Andrea Minonne (aminonne@idc.com).
About IDC's Augmented Humanity Research
IDC's Augmented Humanity research looks at emerging and established techs such as augmented/virtual reality (AR/VR), biometrics, affective computing, ingestibles, injectables and implantables, brain computing interfaces, wearables, and smart devices. The research provides a granular view of key trends, industry, use case trends, and vendor strategy. It also focuses on implications that tech providers should acknowledge in their go-to-market strategy and on impacts and adoption processes that tech buyers must consider when purchasing human augmentation tech.
Coverage