Current:

European Chips Act Aims to Tackle Semiconductor Crisis in Europe, Says IDC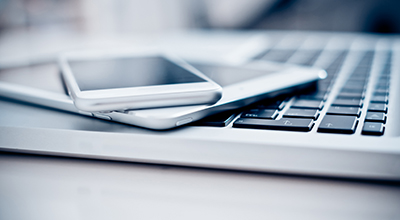 02 Mar 2022
European Chips Act Aims to Tackle Semiconductor Crisis in Europe, Says IDC
LONDON, March 2, 2022 — The recent European Chips Act aims to invest €42 billion of public and private funds to 2030 to radically raise Europe's game in the digital economy by bolstering semiconductor production on the Continent. The European Commission's ambitions to double Europe's global production share, from 10% to 20%, have gained the much-expected investment they needed. From the €42 billion announced, €30 billion is from investments already committed by member states, the NextGen EU funds, and the Horizon Europe and Digital Europe research funding. The new regulation now needs to be discussed by both the European Parliament and Council.
The timing for a policy that supports and fosters the semiconductor industry couldn't be better. Since the widespread shortage of semiconductors started, several European industries have been hit, none more so than the automotive sector. A number of industries have been directly or indirectly affected, as explored in a recent IDC Market Perspective (source: The European Industry Impact of the Semiconductor Shortage: When Technology Deadlocks Spill Over into the Wider Economy, IDC #EUR148883622). There is a clear mismatch between semiconductor supply and demand, with demand growing 24.4% in 2021 in EMEA — the second-fastest-growing area in the world (source: IDC Worldwide Semiconductor Technology Supply Chain Intelligence, February 2022).
"European semiconductor manufacturing has declined over the last decade, shifting to Asia/Pacific," said Rudy Torrijos, research manager, Enabling Technologies and Semiconductors, IDC. "Semiconductor content per device is increasing every year, accelerated by the digital transformation of nearly every industry. Substantial increases in European investment in semiconductor manufacturing are required to maintain Europe's share over the next 10 years."
European countries have been investing in semiconductor research via a 2018 Important Project of Common European Interest (IPCEI), but only a few countries were involved in that. The European Chips Act covers more than research and goes to the heart of the matter: the vulnerability to external technology supply chain dependency.
"The European Chips Act is a first-of-its-kind supply-side policy that intentionally drives the entire European market, in a shift from the strict competition and antisubsidy rules that characterize the EU market," said Anielle Guedes, senior research analyst for IDC's European Customer Insights & Analysis group. The policy is a response to the current semiconductor shortages, but it is also connected to recent EU moves to improve its digital and technological sovereignty over the next few decades. It also addresses permitting and certification challenges; out-of-purpose investor frameworks; start-up, scale-up, and innovative SME finance access; and, crucially, instruments to anticipate future semiconductor supply problems.
While the timing may be right, the plans to increase microprocessor output in Europe will take time to materialize. Foundries are both capital- and time-intensive initiatives, so it could be a few years before we see any results. Also, as a significant share of the funds is from member states, there will be rounds of approvals that still need to take place. But technology players can't afford to wait till supply and demand mismatches are fully reestablished.
"Considering the ongoing chip shortage and its long-term butterfly effect, a 'wait-and-see' approach is not the best strategy for tech providers and buyers. More proactive actions, such as embracing open global value chains and accelerating the transition to hardware-agnostic solutions, are needed, and they are urgent," said Andrea Siviero, associate research director, IDC's European Customer Insights & Analysis group.
Europe is a geographic magnet for technological development, as it has the market size, the highly educated workforce, and the advanced technology needed to expand the semiconductor industry locally. The EU also has a unique market structure, created by the Common Market, that enables it to implement any changes across the whole bloc.
According to Guedes, however, "There are competition challenges ahead that the EC may need to address by enacting additional EU policy or making further adjustments to the Chips Act to keep critical industries afloat, fill domestic gaps, and ensure that the competitive environment is not disrupted by large players. Europe could certainly become more competitive in the microprocessor market, if it addresses the investment gap for new factories, tackles the lack of skilled talent in microprocessor design, and transfers more of its state-of-the-art R&D capabilities into large-scale production."
Coverage