Current:

holoride, VSight, Glue, and HypnoVR Offering Augmented Reality and Virtual Reality-based Human Augmentation Solutions Named IDC Innovators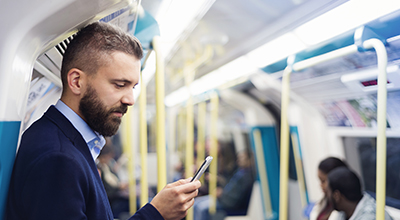 03 Mar 2022
holoride, VSight, Glue, and HypnoVR Offering Augmented Reality and Virtual Reality-based Human Augmentation Solutions Named IDC Innovators
London, 3 March 2022. International Data Corporation (IDC) has published an IDC Innovators study profiling four companies that provide augmented reality and virtual reality (AR/VR)-based human augmentation solutions in EMEA. The four companies are Holoride, VSight, Glue, and HypnoVR.
Empowering humans with technologies that support skill enablement, remote collaboration, and innovative, immersive, and hyper-personalized experiences is supporting strong investment in AR/VR. The necessity to innovate organizations and expand the potential of human capabilities intersects with the need to contextualize operational processes and business continuity in a new hybrid workspace model that involves a mix of on-site and remote presence.
"Augmenting human capabilities has become a critical success factor for businesses that operate in a post-pandemic hybrid model," said Andrea Minonne, senior research analyst and lead of the Human Augmentation Launchpad at IDC UK. "Supporting remote knowledge sharing, for example, is allowing companies to minimize disruptions and revenue losses caused by asset downtime and operational flaws. On the consumer side, personalization and gamification are driving interest toward immersive experiences, especially if they can improve the quality of their time."
The report, IDC Innovators: EMEA Human Augmentation in Augmented Reality and Virtual Reality, 2022, profiles four companies that enable human augmentation by providing AR/VR solutions:
holoride has developed an in-car VR solution that transforms passenger experiences, bringing high levels of innovation in the automotive industry.
VSight provides an AR remote support software platform to enable workforce transformation, remote assistance, and employee collaboration.
Glue offers a virtual collaboration platform for teams that work in remote environments and want virtualized meetings in customizable immersive environments.
HypnoVR creates a VR platform for medical professionals to perform medical hypnosis in digital therapies to reduce pain and anxiety.
About IDC Innovators
IDC Innovators   reports present a set of vendors — under $100 million in revenue at the time of selection — chosen by an IDC analyst within a specific market that offer an innovative new technology, a groundbreaking approach to an existing issue, and/or an interesting new business model. It is not an exhaustive evaluation of all companies in a segment or a comparative ranking of the companies. Vendors in the process of being acquired by a larger company may be included in the report provided the acquisition is not finalized at the time of publication of the report. Vendors funded by venture capital firms may also be included in the report even if the venture capital firm has a financial stake in the vendor's company. IDC INNOVATOR and IDC INNOVATORS are trademarks of International Data Group, Inc.
For more information about IDC Innovators research, please contact Jennifer Melker at jmelker@idc.com or Andrea Minonne at aminonne@idc.com.
Coverage