Current:

New IDC MarketScape Evaluates Worldwide Retail Innovation Management Platforms Specialty Software Providers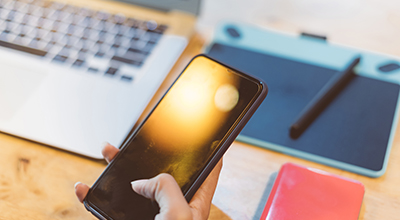 07 Apr 2022
New IDC MarketScape Evaluates Worldwide Retail Innovation Management Platforms Specialty Software Providers
LONDON, April 7, 2022 — Retail innovation is built on processes that require companies to gather heterogeneous inputs across the extended retail value chain. C-level executives and innovation leaders must consider a complex ensemble of instances when defining innovation strategies (or programs) and moving to innovation execution. Examples of such instances include supply chain, logistics, store operations, ecommerce, customer service, merchandise and assortment planning, marketing, IT infrastructure, consumer and technology market trends, technology providers, start-ups, and academia.
According to IDC's 2020 Global Retail Innovation Survey, 90% of retailers run innovation efforts with an opportunistic, single-program, or tech-focused approach. This innovation setup causes inefficient and ineffective allocation of resources as it leads to duplication of efforts and quick, short-term wins that deliver rapidly degrading value within retail organizations. In turn, these dynamics impact the execution of daily back- and front-office operations that result in sub-optimal profitability and customer experience metrics. IDC believes innovation management platforms (IMPs) are essential for innovation leaders to gain visibility and control on the discovery and selection subcycles of innovation.
IDC Retail Insights aims to help retailers select worldwide innovation management platform specialty software. IDC's new Worldwide Retail Innovation Management Platforms Specialty Software Provider 2022 Vendor Assessment MarketScape assesses the capabilities and strategies of worldwide specialty software providers in providing the retail industry with IMPs.
The study evaluates 10 vendors: Brightidea, HYPE Innovation, Idea Drop, innosabi, InnovationCast, Planbox, Planview, Qmarkets, Viima, and Wazoku. Vendors are evaluated on a range of capabilities:
Co-innovation integration
Employee engagement
Hackathons and innovation scouting program
Innovation decision making
Innovation-specific project management
Innovation-specific analytics
Knowledge management
For more information on the study or to arrange a one-on-one briefing with Ornella Urso and Filippo Battaini, please contact Mathew Heath at +44 20 8987 7107 or mheath@idc.com.
About IDC MarketScapes
The IDC MarketScape criteria selection, weightings, and vendor scores represent well-researched IDC judgment about the market and specific vendors. IDC analysts tailor the range of standard characteristics by which vendors are measured through structured discussions, surveys, and interviews with market leaders, participants, and end users. Market weightings are based on user interviews, buyer surveys, and the input of IDC experts in each market. IDC analysts base individual vendor scores — and ultimately vendor positions on the IDC MarketScape — on detailed surveys and interviews with vendors, publicly available information, and end-user experiences in an effort to provide an accurate and consistent assessment of each vendor's characteristics, behavior, and capabilities.
About IDC Retail Insights
IDC Retail Insights assists retail businesses and IT leaders — as well as the suppliers that serve them — in making more effective technology decisions by providing accurate, timely, and insightful fact-based research and consulting services. Staffed by senior analysts with decades of industry experience, our global research analyzes and advises on business and technology issues facing asset-intensive, brand-oriented, technology-oriented, and engineering-oriented retail industries. International Data Corporation (IDC) is the premier global provider of market intelligence, advisory services, and events for the information technology market. IDC is a wholly owned subsidiary of IDG, the world's leading technology, media, research, and events company. For more information, please visit www.idc-ri.com, email info@idc-ri.com, or call 508-988-7900. Visit the IDC Retail Insights Community at http://idc-community.com/retail.
Coverage
Companies Covered
Viima Solutions Oy, innosabi GmbH, Idea Drop, Planbox, Wazoku Ltd., Planview, Inc., Brightidea, Inc., InnovationCast , Qmarkets, HYPE Softwaretechnik GmbH
Regions Covered
Topics Covered
Supply chain management applications, eCommerce