Current:

European IoT Spending Continues Its Double-Digit Growth, Despite Global Uncertainty and Slow Demand, Says IDC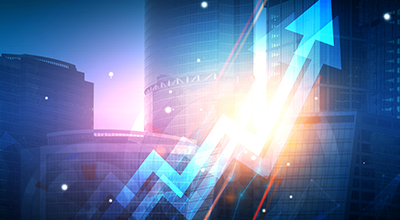 Publication date: 10 Jun 2022
European IoT Spending Continues Its Double-Digit Growth, Despite Global Uncertainty and Slow Demand, Says IDC
Contact
For more information, contact:
LONDON, June 6, 2022 — International Data Corporation's (IDC) Worldwide Semiannual Internet of Things Spending Guide estimates that enterprises' IoT spending will reach $208 billion in 2022 in Europe and continue to experience double-digit growth through 2026. Despite facing many uncertainties due to the pandemic, inflation, low demand, supply chain disruption, and geopolitical conflicts, IDC expects the European IoT market to continue to develop and expand, though at a slower pace than before the Russia-Ukraine War. This growth will continue in 2022 in various sectors such as manufacturing, retail, infrastructure, and healthcare, where the need to maintain operations and improve performance is imperative.
In 2022, the largest share of spending is expected to be in the manufacturing and resources sector, driven by use cases related to predictive maintenance and production asset management solutions where IoT solutions are used to enhance manufacturing organizations' remote tracking, monitoring, and maintenance of industrial devices in the production value chain.
The fastest adoption will be in electric vehicle charging in Europe, driven by the expansion of commercial electric vehicle charging stations across the continent, with IoT enabling real-time availability and reservation scheduling, charge notifications, automated billing, and value-added services, as well as offering marketing opportunities.
Steered by European organizations' increased demand for video surveillance and security, IDC expects IoT solutions for video analytics, using AI and other advanced algorithms to recognize, detect, and analyze live or stored video feeds in a number of uses including business analytics and security surveillance, to gain traction in the next couple of years in many industries. IDC's Internet of Things Spending Guide now includes cross-vertical video analytics use case sizing as an add-on to the main forecast analysis in the spending guide.
Despite the pandemic, IoT has evolved in the past two years, especially in Central and Eastern Europe (CEE), where organizations needed to catch up with more advanced countries in Western Europe in terms of maturity and adoption. However, due to the Russia-Ukraine War, adoption of IoT solutions in Russia will be strongly impacted, while other countries in CEE will be affected by organizations' uncertainty and reshuffled priorities.
"During the pandemic, many organizations refocused their technology investment plans, aiming for a technology stack to support innovation, efficiency, and performance, even in challenging situations — such as the Russia-Ukraine War — with IoT and automation at the core. With organizations seeking to improve productivity, reduce costs, better orchestrate resources and assets, and enhance customer experience, IoT will remain on the agenda for many technology leaders in the years to come," said Alexandra Rotaru, research analyst, Data and Analytics, Europe.
IDC's Worldwide Semiannual Internet of Things Spending Guide provides guidance on technology opportunities across nine regions. Segmented by 53 countries (47 + 5 Rest of Regions), 19 enterprise industries, 70 named use cases, and 19 technologies, it provides IT vendors with insight into how the market will evolve over the coming years.
For more information about the IDC Worldwide Semiannual Internet of Things Spending Guide in Europe, please contact Alexandra Rotaru at arotaru@idc.com or Gabriele Roberti at groberti@idc.com.
Coverage