Current:

Tracy Keeling Joins IDC in CIO Advisory Role in Europe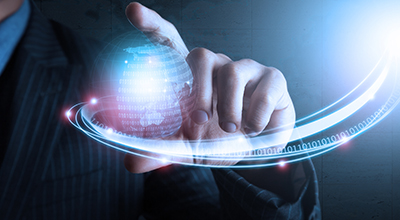 09 Nov 2022
Tracy Keeling Joins IDC in CIO Advisory Role in Europe
London, 9 November, 2022 - International Data Corporation (IDC) recently announced that Tracy Keeling has joined the CIO Advisory team to further strengthen our abilities to support our clients as they address complex challenges such as digital transformation, efficiency, and resilience.
"Tracy's extensive experience in transformation management, turnaround, and recovery, and her ability to understand the needs of our digital leadership audience will further enhance the value we bring to our clients," said Martin Canning, group VP, Consulting and Research, IDC Metri. "Our advisors deliver a highly personalized service where the client's specific challenges are central, and Tracy's background and practical knowledge will be a perfect fit for our growing community of senior clients."
In recent years, Tracy has held various CIO/CDO/COO roles in organizations ranging from multibillion-dollar global enterprises to specialized start-ups/scale-ups where she has successfully defined and delivered transformation and change initiatives across multiple industries. Prior to this she spent over 10 years as a business advisory consultant and transformation program manager at HP Enterprise Services, where she led a wide range of activities delivering value to major clients including transformation programs, business analysis, interim management, and boardroom-facing roles.
Coverage