Current:

IDC e CIO Club Italia siglano un accordo di partnership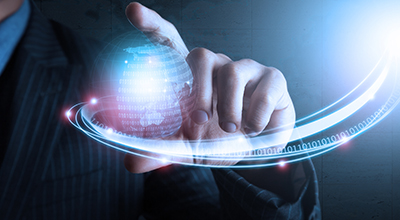 18 Jan 2023
IDC e CIO Club Italia siglano un accordo di partnership
MILANO, 18 gennaio 2023 – Più di 70 eventi in Italia nel 2022, con la partecipazione di oltre 3.300 decisori IT aziendali, 210 speaker e 110 sponsor. Con l'obiettivo di accrescere questi numeri e rafforzare la propria proposizione di eventi in ambito tecnologico nel 2023, IDC ha annunciato la firma di un accordo strategico con CIO Club Italia per una collaborazione annuale a livello nazionale.
Insieme, IDC e CIO Club Italia lavoreranno per promuovere e arricchire di valore gli IDC Forum che si terranno a Milano e Roma nel corso del 2023, mediante la partecipazione diretta degli associati di CIO Club Italia, anche in qualità di speaker, agli eventi in programma.
Gli IDC Forum sono eventi di mezza o intera giornata con sessioni plenarie, talk show e iniziative di networking che rappresentano momenti di conoscenza e confronto per gli IT e business leader delle imprese italiane sulle più importanti sfide tecnologiche, attuali e future.
L'accordo tra IDC e CIO Club Italia include i seguenti appuntamenti:
IDC Future of Work, 22 marzo, Milano
IDC Future of Digital Infrastructure ,4 maggio, Milano
IDC Industry Day (Manufacturing, Utilities, Finance), 8 giugno, Milano
IDC Security, 20 giugno, Milano
IDC Industry Day (Government, Telco), 21 settembre, Roma
IDC Future of Data, 17 ottobre, Milano
IDC CIO Forum, 23 novembre, Milano
La partnership tra IDC e CIO Club Italia vedrà anche la realizzazione di un'indagine condotta da IDC Italia su un campione territoriale di membri dell'associazione. I risultati dell'indagine saranno presentati in occasione dell'IDC CIO Forum del 23 novembre a Milano e discussi in un'apposita sessione dell'evento con la partecipazione dei delegati dell'associazione. L'indagine IDC-CIO Club Italia e le principali evidenze emerse durante l'evento saranno inoltre oggetto di un documento rilasciato a tutti i partecipanti.
"La partnership con CIO Club Italia ci permetterà di rafforzare la missione degli eventi IDC: offrire alla nostra community di CIO e Digital Leaders italiani occasioni di incontro e confronto per orientarsi in un mercato sempre più volatile e incerto", ha commentato Barbara Cambieri, Group VP, Head of European Events Business & General Manager, IDC Italy.
"Gli eventi IDC sono indispensabili per tutti quei CIO e IT manager che oggi affrontano la trasformazione digitale in azienda", ha sottolineato Pasquale Testa, Presidente del CIO Club Italia. "Quest'anno patrocineremo ogni loro evento su Milano e Roma, sperando di organizzarne poi qualcuno anche al Sud Italia in futuro, permettendo ai nostri iscritti, oltre 1.000 sul territorio nazionale e in forte crescita in ogni regione, di beneficiare di momenti di altissima qualità e spessore".
CIO Club Italia è un'associazione di Chief Information Officer (CIO) e altri dirigenti delle tecnologie dell'informazione (IT) in Italia. Il club mira a fornire ai propri membri un forum per discutere e condividere le sfide e le opportunità del settore IT, nonché a promuovere lo scambio di conoscenze e di esperienze.
Per maggiori informazioni sugli IDC Forum 2023 in Italia visita la nostra pagina.
Coverage