Current:

IDC Expects European ICT Spending to Decline in 2020 for Almost All Technologies, with First Signs of Recovery in 2021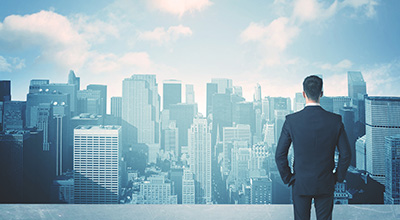 10 Sep 2020
IDC Expects European ICT Spending to Decline in 2020 for Almost All Technologies, with First Signs of Recovery in 2021
FOR IMMEDIATE RELEASE, Prague — A new update to the Worldwide Black Book Live Edition published by International Data Corporation (IDC) shows that European ICT spending will decline year on year by 1.8% in 2020 to $917.42 billion. Compared to the previous version of Black Book Live from late July, the forecast data shows a slight improvement of the ICT market. Total ICT spending is expected to register positive annual growth in 2021, although it will be negligible (under 1%). ICT spending is not expected to reach pre-COVID-19 levels until 2022 at the earliest, based on a 3.4% year-on-year increase.
Hardware is the only technology segment with a positive outlook for 2020, with a 1.4% year-on-year growth rate. This unremarkable growth is mainly due to the revised and improved forecast for PC, tablet, and PC monitor demand — which is expected to grow on the back of the pandemic-inspired trend of telecommuting (e.g., work from home, remote education) among organizations. The lockdown also accelerated the transition to mobile devices, and this is expected to continue. Nevertheless, almost all other hardware technology segments will decline in 2020, as many companies put non-mission-critical investments on hold. Unlike spending on traditional infrastructure, infrastructure as a service (IaaS) is expected to maintain healthy annual growth of 38.1% in 2020, due to the surge in cloud usage during the pandemic.
IDC forecasts that spending on IT services in Europe will decrease year on year by 3.8% in 2020, as both new contracts and renewals will be negatively impacted. Project-oriented services, such as consulting, custom application development, and systems integration, are expected to be the hardest hit, while spending on managed services (hosting services, IT outsourcing, etc.) will not contract as severely, due to organizations stepping up their remote business functions.
The telecom services market in Europe will see a slight decline of 2.1% this year, despite increased traffic volumes during the Covid-19 outbreak. Travel restrictions and limitations caused demand for mobile roaming services to drop; at the same time, "local" demand will remain relatively stable.
European software spending in 2020 is expected to post a moderate decline of 0.1% year on year. "Although many software projects were put on hold during the economic turmoil, demand for software will not see a steep downturn in the short term," says Lubomir Dimitrov, senior research analyst with IDC's Customer Insights & Analysis. "The roll out of work-from-home models gave software spending a boost, as organizations increased demand for collaborative applications and tools related to remote access and management, as well as security applications."
As the COVID-19 crisis continues to disrupt normal business activities, technology suppliers should focus on providing solutions to ensure clients' strong resilience and operational agility. Vendors should seek to add value to existing contracts, be more flexible in terms of contracts and payment options, and extend customer service provision. During this time, trust and empathy will go a long way to gaining current wallet share and longer-term customer loyalty.
IDC's Worldwide Black Book Live Edition is updated monthly with the latest IT spending forecasts for annual growth across 100 countries. It will continue to evolve and capture the escalating impact of the coronavirus on market expectations.
Click here to learn about IDC's full suite of data products and how you can leverage them to grow your business.
About IDC
International Data Corporation (IDC) is the premier global provider of market intelligence, advisory services, and events for the information technology, telecommunications, and consumer technology markets. With more than 1,100 analysts worldwide, IDC offers global, regional, and local expertise on technology and industry opportunities and trends in over 110 countries. IDC's analysis and insight helps IT professionals, business executives, and the investment community to make fact-based technology decisions and to achieve their key business objectives. Founded in 1964, IDC is a wholly-owned subsidiary of International Data Group (IDG), the world's leading tech media, data and marketing services company. To learn more about IDC, please visit www.idc.com. Follow IDC on Twitter at @IDC  and LinkedIn. Subscribe to the IDC Blog for industry news and insights: http://bit.ly/IDCBlog_Subscribe.
Coverage