Current:

Despite COVID-19, IDC Predicts Stable 2020 European ICT Spending, Growing in 2021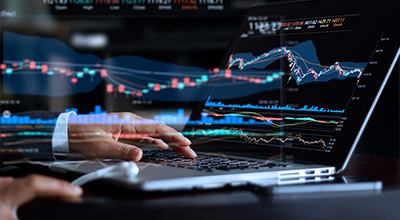 06 Dec 2020
Despite COVID-19, IDC Predicts Stable 2020 European ICT Spending, Growing in 2021
Prague, FOR IMMEDIATE RELEASE — International Data Corporation (IDC) expects European ICT spending to contract 0.4% in 2020, falling to a value of $925.57 billion, but to rebound in 2021 as technology companies respond to the challenges of the COVID-19 "new normal."
IDC's Worldwide Black Book: Live Edition predicts 1% year-on-year growth in European ICT spending in 2021. Growth will be driven by digital transformation (DX) initiatives undertaken by organizations seeking to stay competitive in an increasingly digital world.
Continuing high demand is forecast in 2021 for infrastructure as a service. The category is expected to see growth of more than 30% in 2020, the highest rate of any technology category in Europe.
Some technology markets will be negatively impacted by lockdown measures that were reimposed across Europe in Q4 2020 to combat the spread of COVID-19. Other markets, however, are poised to benefit. The gains in these areas will limit overall damage to the ICT market.
Demand for PCs and tablets rose in 2020 in response to remote work, school, and leisure arrangements linked to the COVID-19 lockdowns. The overall devices segment is expected to record 4.6% year-on-year growth.
HCP devices for home office use saw strong demand in Q3 2020 as increasing numbers of employees worked from home. At the same time, purchases by enterprises were sluggish. This dynamic led to an increase in units shipped but a decline in value.
Lockdowns and work-from-home policies also drove demand for remote collaboration and consumer experience software. The software market is forecast to record year-on-year growth of around 4% in 2020.
IDC predicts the server/storage and network equipment markets to together contract 5.2% year on year in 2020. The operations of small and medium-sized businesses have been particularly hard hit by the COVID-19 crisis.
"Many companies had to cut new infrastructure equipment purchases to help them stay alive during the lockdowns," says Lubomir Dimitrov, senior research analyst for IDC Customer Insights & Analysis. "We are seeing the shift of workloads to cloud and more adoption of service-based asset delivery."
IDC's Worldwide Black Book: Live Edition is updated monthly with the latest IT spending forecasts for annual growth across 100 countries. It will continue to evolve and capture the escalating impact of the coronavirus on market expectations.
Click here to learn about IDC's full suite of data products and how you can leverage them to grow your business.
About IDC
International Data Corporation (IDC) is the premier global provider of market intelligence, advisory services, and events for the information technology, telecommunications, and consumer technology markets. With more than 1,100 analysts worldwide, IDC offers global, regional, and local expertise on technology and industry opportunities and trends in over 110 countries. IDC's analysis and insight helps IT professionals, business executives, and the investment community to make fact-based technology decisions and to achieve their key business objectives. Founded in 1964, IDC is a wholly-owned subsidiary of International Data Group (IDG), the world's leading tech media, data and marketing services company. To learn more about IDC, please visit www.idc.com. Follow IDC on Twitter at @IDC and LinkedIn. Subscribe to the IDC Blog for industry news and insights: http://bit.ly/IDCBlog_Subscribe.
Coverage