Current:

Russian Smartphone Market Sags in Fourth Quarter 2020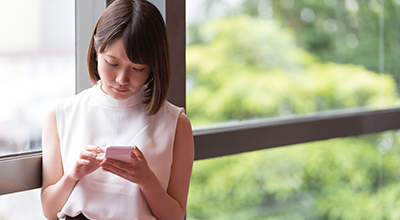 18 Feb 2021
Russian Smartphone Market Sags in Fourth Quarter 2020
Moscow, February 18, 2020 - The smartphone market in Russia slowed rapidly in the fourth quarter, to stand at a total of 7.902 million units and a value of $2.236 billion at retail prices before sales tax. The unit figure was a full fifth lower than that in Q4 2019.
"The smartphone buying boom tapered off quickly after September", said Olga Agapova, phone analyst at IDC Russia. "There weren't so many offers available in the fourth quarter, and Huawei's imports, as well as those of its parallel brand Honor, fell rapidly."
Neither Samsung nor Xiaomi took up all the slack – both had imported larger than usual quantities in the third quarter.
For the full year, the Russian smartphone total of 30,376 million units was down -7.6% in volume and -8.5% in value, the smallest market since 2017 in unit terms.
Samsung was easily market leader in Q4 unit terms, but Apple bested Xiaomi for second place. Apple's share of the smartphone market rose to 19.1%, its highest since early 2018, and in value terms Apple pulled ahead of all other vendors combined for the first time ever in Russia.
Apple value surged thanks to the launch success of the iPhone 12 range, which made up nearly half of iPhone sales in Russia during the quarter.
All the iPhone 12 phones are 5G, they made up nearly a half of the Apple sales in the fourth quarter – and nearly three-quarters of all 5G phones sold in Russia in 2020. Users will have to wait two or three more years before there are operational 5G networks in Russia to be able to use the phones' full capabilities.
The best-selling model of 2020 was the Samsung Galaxy A51, a value for money but well-equipped model which epitomized the consumer push for good features on a mid-priced phone. In the fourth quarter, it was priced at $219 before tax for the cheapest model.
Among the higher specs which became established as midmarket smartphone features in 2020 were bigger screens, with diagonal sizes of more than 6.5 inches taking up close to half the market in the fourth quarter, compared with a quarter of that a year ago. Quad rear cameras rose as a standard feature by nearly as much.
"The smartphone market may remain relatively weak in 2021 in Russia", said Simon Baker, program director at IDC EMEA. "Real incomes in Russia are under pressure, and smartphone manufacturers face a shortage of microprocessors and higher transport costs, and so phone prices may rise."
About IDC
International Data Corporation (IDC) is the premier global provider of market intelligence, advisory services, and events for the information technology, telecommunications, and consumer technology markets. With more than 1,100 analysts worldwide, IDC offers global, regional, and local expertise on technology and industry opportunities and trends in over 110 countries. IDC's analysis and insight helps IT professionals, business executives, and the investment community to make fact-based technology decisions and to achieve their key business objectives. Founded in 1964, IDC is a subsidiary of IDG, the world's leading technology media, research, and events company. To learn more about IDC Russia and CIO, please visit www.idc.com/russia.
IDC in Russia and CIS
Based in Moscow, IDC Russia and CIS represents a key part of IDC's vast analyst network and boasts more analysts dedicated to understanding the Russian market than any other global research firm. With a direct presence in Russia since 1995, we have a proven track record of providing in-depth strategic insights and local market expertise to help our clients achieve their key business objectives. Our extensive team of analysts and consultants in Russia complements IDC's global research expertise, making us the leading provider of IT market intelligence and advisory services in the region.


About IDC's Worldwide Quarterly Mobile Phone Tracker
IDC's Worldwide Quarterly Mobile Phone Tracker fills the demand for detailed and timely information on the total mobile phone and smartphone markets for handset vendors, software developers, service providers, component suppliers, and investors. It provides insightful analysis of quarterly market share data by region. IDC's Worldwide Quarterly Mobile Phone Tracker is built on the foundation of IDC's network of country-level mobile phone tracking services. Its bottom-up methodology delivers an accurate view of the mobile phone market from those closest to it. This IDC tracker product delivers a quarterly web database that details the performance of the market's individual players and answers important product-planning and product-positioning questions.
Coverage