Current:

Security Spending in Europe Remains Strong in 2021, with Banking and Manufacturing Maintaining Top Positions, According to IDC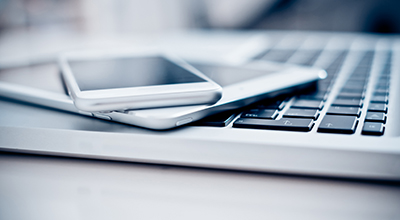 24 Mar 2021
Security Spending in Europe Remains Strong in 2021, with Banking and Manufacturing Maintaining Top Positions, According to IDC
Prague, April 6, 2021 — COVID-19 has had an impact on technology spending in almost every field, but security-related spending in Europe continues to be robust and growing.
During the pandemic, organizations placed greater emphasis on rearchitecting their security perimeters to protect operations and data. The pandemic and measures to curb it have pushed the IT perimeter outwards and heightened the stakes with regards to IT security. According to the Worldwide Security Spending Guide published by International Data Corporation (IDC), overall spending on IT security in Europe is projected to exceed $35.6 billion in spending in 2021 and to post a compound annual growth rate (CAGR) of 8.8% between 2020 and 2024 to reach $46.4 billion in 2024.
In terms of industry verticals, banking traditionally has the highest spending on IT security due to the particularly sensitive data that is integral to the industry, while organizations are under enormous pressure to optimize their business. Measures related to the COVID-19 pandemic increased focus on remote servicing of clientele, making data protection and identity and digital trust solutions even more invaluable. Additionally, the European banking sector is leading in terms of spending on services for integration, consulting, support services, and more. Spending on IT services in the sector is projected to post 7.3% year on year growth in 2021 to reach $4.8 billion. The second-place vertical market in terms of spending is discrete manufacturing with 7% projected year-on-year growth to reach $3.8 billion, followed by process manufacturing with $3.1 billion in spending based on 7.6% year-on-year growth.
Source: IDC Worldwide Security Spending Guide – Forecast 2021, Feb (V1 2021)
Spending also varies according to regions. In Central and Eastern Europe (CEE), for example, the second largest vertical in terms of IT security spending is federal/central government, with discrete manufacturing in third place. In Western Europe, conversely, banking is still the largest industry by IT security spending, followed by discrete manufacturing in second place and process manufacturing in third.
Broken down by services category, security services are projected to comprise the greatest share of IT security investment in 2021, with spending expected to accelerate further as organizations in Europe accelerate their digital transformation and migrate systems and workloads to the cloud. Security software and hardware investments are also expected to grow, but at a slightly lower rate.
"After the initial response to the pandemic, organizations in Europe began to plan more strategically for an increasingly digital future, where interactions between businesses, their employees, partners, and customers (or citizens) are predominantly digital rather than physical," says Mark Child, Research Manager for IDC's European Security research team. "This new normal will require secure infrastructure and processes, and not every organization has the requisite resources and expertise in-house. This is also driving strong growth in security services, particularly public cloud services, managed security services, and security consulting."
CEE governments invested heavily in IT security during 2020 and are expected to continue doing so through 2024, owing to the sustained need to provide digitalized services to citizens and businesses and to enable remote working, distance learning, and other operations in which a physical presence is no longer allowed. "This intensification is the result of COVID19," says Vladimir Živadinović, senior analyst with IDC European Customer Insights & Analysis. "Central and Eastern Europe is catching up to Western Europe when it comes to maturity of IT security spending in the government sector, and the current spending levels of verticals illustrates this."
The Worldwide Security Spending Guide  quantifies the global revenue opportunity for both core and next-generation security purchases with detailed forecast data for security spending by 20 industries across nine regions and 43 countries. This version (V1 2021) of the Spending Guide incorporates updated estimates for the impact of COVID-19 across all technology markets as of end of February 2021. It also offers expanded coverage of security IT services with the addition of 13 technology detail markets, providing greater granularity to the four technology markets previously provided, plus the addition of a fifth technology market.
About IDC Spending Guides
IDC's Spending Guides provide a granular view of key technology markets from a regional, vertical industry, use case, buyer, and technology perspective. The spending guides are delivered via pivot table format or custom query tool, allowing the user to easily extract meaningful information about each market by viewing data trends and relationships.
For more information about IDC's Spending Guides, please contact Monika Kumar at mkumar@idc.com.
About IDC
International Data Corporation (IDC) is the premier global provider of market intelligence, advisory services, and events for the information technology, telecommunications, and consumer technology markets. With more than 1,100 analysts worldwide, IDC offers global, regional, and local expertise on technology and industry opportunities and trends in over 110 countries. IDC's analysis and insight helps IT professionals, business executives, and the investment community to make fact-based technology decisions and to achieve their key business objectives. Founded in 1964, IDC is a subsidiary of IDG, the world's leading technology media, research, and events company. To learn more about IDC, please visit www.idc.com or follow IDC on Twitter at @IDC.
Coverage