Current:

Smartphone market grows in Kazakhstan in 2020 despite coronavirus, economic woes, says IDC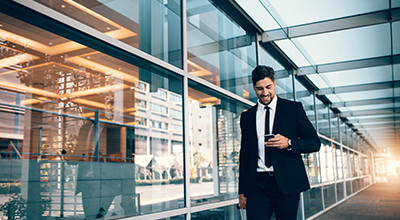 25 Mar 2021
Smartphone market grows in Kazakhstan in 2020 despite coronavirus, economic woes, says IDC
Despite two long lockdowns linked to the coronavirus, the Kazakhstan mobile phone market increased by 11% in 2020, reaching 4.7 million units, according to the latest IDC research from the Worldwide Quarterly Mobile Phone Tracker.
Smartphone shipments reached 4.3 million units, 6.7% up on 2019. Kazakhstan is a market very orientated toward smartphones, and the feature phone component was modest at 9.1% of total phone volumes.
"The local market was strong considering how hard Kazakhstan was hit by the coronavirus," said Natalia Milko, senior research analyst at IDC EMEA. "As an oil producer it saw the exchange of the tenge drop in the spring, and then the impact of the virus itself."
Smartphone shipments were down in the first half of the year, with a first lockdown from March to May being followed by a second one in July to August. Unsurprisingly, the second quarter was particularly weak as retail sales switched to online.
With bricks and mortar stores reopening, there was a strong recovery of sales at the end of the summer, despite a second lockdown being imposed, and the third quarter saw a sales increase of 20.8% over the same quarter in 2019. The fourth quarter was par with the year before.
Among vendors, the biggest change in the year was the decline of Huawei. By Q4 2020, its share was down to 2.8%, one of the lowest shares in Eastern Europe, and down from a peak of a quarter of the smartphone market.
Huawei's share has partly gone to Samsung, which is very strong in Kazakhstan and regularly achieves as much as half of the market. Xiaomi has doubled its share in a year and OPPO is growing fast too.
"Apple remains a relatively small player in the market and so the impact of the all-5G iPhone 12 range launched in November was limited," said Milko. Pilot 5G networks are due to be in operation in the capital Nur Sultan and Almaty by the end of this year, but comprehensive coverage of the country is not expected before 2025.
The tenge is now relatively stable, but Kazakhstan is still imposing measures against the coronavirus, which will affect the economy this year. IDC is expecting the phone market to be stable compared with 2020, with 5G volumes rising to one in six of the smartphone total by the final quarter.
Top 4 Smartphone Companies, Shipments (Million Units), Market Share, and Year-On-Year Growth, 2020, Kazakhstan
Company

2020 Shipments

2020
Market Share

2019 Shipments

2019
Market Share

YoY
Growth

Samsung

2.17

50.5%

2.10

52.1%

3.4%

Xiaomi

0.94

21.8%

0.42

10.5%

121.0%

OPPO

0.48

11.2%

0.32

7.9%

51.0%

Huawei

0.25

5.7%

0.64

15.8%

-61.3%

Others

0.47

10.8%

0.56

13.7%

-15.8%

Total

4.31

100%

4.04

100%

6.7%
Source: IDC Worldwide Quarterly Mobile Phone Tracker, February 2021
IDC's Worldwide Quarterly Mobile Phone Tracker fills the demand for detailed and timely information on the total mobile phone and smartphone markets for handset vendors, software developers, service providers, component suppliers, and investors. It provides insightful analysis through quarterly market share data by region. The tracker delivers a quarterly web database that details the performance of the market's individual players and answers important product-planning and product-positioning questions.
For more information on IDC's Worldwide Quarterly Mobile Phone Tracker or other IDC research services, please contact Vice President Karine Paoli on +44 (0) 20 8987 7218 or at kpaoli@idc.com. Alternatively, contact your local IDC office or visit www.idc.com.
About IDC
International Data Corporation (IDC) is the premier global provider of market intelligence, advisory services, and events for the information technology, telecommunications, and consumer technology markets. With more than 1,100 analysts worldwide, IDC offers global, regional, and local expertise on technology and industry opportunities and trends in over 110 countries. IDC's analysis and insight helps IT professionals, business executives, and the investment community to make fact-based technology decisions and to achieve their key business objectives. Founded in 1964, IDC is a wholly owned subsidiary of International Data Group (IDG), the world's leading tech media, data, and marketing services company. To learn more about IDC, please visit www.idc.com /cis. Follow IDC on Twitter at @IDC and LinkedIn. Subscribe to the IDC Blog for industry news and insights: http://bit.ly/IDCBlog_Subscribe.
For more information, contact:
Natalia Milko
Coverage