Current:

IDC to Explore the Evolving Priorities for Digital Transformation at Virtual CIO Summit in South Africa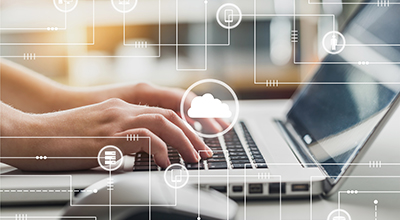 30 Sep 2020
IDC to Explore the Evolving Priorities for Digital Transformation at Virtual CIO Summit in South Africa
Johannesburg – Just under 80% of CIOs in South Africa are prioritizing customer excellence through the development of new products and services as a key outcome of their ongoing digital transformation initiatives. That's according to a survey conducted by global technology research and consulting services firm International Data Corporation (IDC), which found a similar focus on driving operational excellence through the optimization of supply chains, distribution networks, and ecosystems. The survey identified the enablement of talent excellence — through change management, collaboration, and the implementation of an innovation culture — as another key focus area for DX initiatives in South Africa.
IDC's associate vice president for Sub-Saharan Africa, Mark Walker, will dissect the findings of this research and offer guidance on aligning the outcomes of DX initiatives with key business priorities as he opens the virtual edition of this year's IDC South Africa CIO Summit on October 22, 2020. Running under the theme 'The Race to Reinvent: Connecting Leaders to Empower Digital Transformation', this exclusive digital event will serve up an unrivaled immersive experience for all participants as they seamlessly engage in content-rich presentations and panel discussions, connect with exhibitors via video chat, and interact with IDC analysts and key industry players in designated networking zones.
IDC's global president, Crawford Del Prete, will present the event's keynote address as he unveils IDC's new five-stage guide for helping organizations plan their recovery in the economic aftermath of COVID-19. In the session, titled 'The Five Stages to Enterprise Recovery: Charting Your Course to the Next Normal', Del Prete will urge organizations in the country to focus on the imperatives of business continuity, cost optimization, business resiliency, and targeted investment as they strive to emerge as lean, dynamic, and innovation-fueled enterprises of the future.
"The COVID-19 pandemic has been an unexpected blow for businesses around the world," says Del Prete. "And while it has underscored the importance of digital transformation in the eyes of CEOs across all industries, it has also forced a complete rethink of their digital strategies. IDC's vision of the 'Future Enterprise' is an organization that is completely digitally transformed. Such an organization underpins business processes with technology, is fueled by innovation, and is both platform-enabled and ecosystem-centric."
The IDC South Africa CIO Summit 2020 will bring together future-shaping executives from across the region to hear first-hand accounts of what it takes for an organization to become truly digitally determined. Providing a unique opportunity to engage directly with South Africa's most influential ICT decision makers, the event will showcase insights from respected industry thought leaders on a wide range of pressing issues, such as implementing next-generation enterprise IT, putting security at the heart of the business, enabling sustainable business continuity, and preparing workspaces for the future of work.
The virtual CIO Summit will also see a series of senior regional IDC figures host four individually themed Focus Groups that will address the following topics:
• 'Next-Generation Security and Resilience'
– Chaired by Jonathan Tullett, Research Manager, IT Services (Africa), IDC
• 'Artificial Intelligence: A Slow-Motion Explosion'
– Chaired by Ranjit Rajan, Associate Vice President, Research (META), IDC
• 'Building Hybrid Clouds for The Digital Era'
– Chaired by Mark Walker, Associate Vice President (Sub-Saharan Africa), IDC
• 'The Future of Work'
– Chaired by Jyoti Lalchandani, Group Vice President & Regional MD (META), IDC
IDC is delighted to welcome on board the following valued partners for the IDC South Africa CIO Summit 2020 : Host Partner – Nokia; Summit Partners – Tech Mahindra, Trend Micro, and Sophos; Platinum Partners – SentinelOne, Fortinet, VMware, BeyondTrust, Kaspersky, OutSystems, and Ivanti; Technology Focus Group Partners – Oracle, BlackBerry, Splunk, ManageEngine / ITR Technology, Mimecast, Dropbox / CloudSmith, Rackspace, Popcorn Training, Avaya, Infoblox, New Relic, and OpenText; Strategic Partner – Dubai Internet City. To learn more about this exclusive online event and our wide range of partnership opportunities, please visit www.idcciosummit.com/johannesburg  or contact Sheila Manek at smanek@idc.com  / +971 4 446 3154. You can also search for news or tweet about the event using the hashtag #IDCDigital.
About IDC
International Data Corporation (IDC) is the premier global provider of market intelligence, advisory services, and events for the information technology, telecommunications, and consumer technology markets. With more than 1,100 analysts worldwide, IDC offers global, regional, and local expertise on technology and industry opportunities and trends in over 110 countries. IDC's analysis and insight helps IT professionals, business executives, and the investment community to make fact-based technology decisions and to achieve their key business objectives. Founded in 1964, IDC is a subsidiary of IDG, the world's leading technology media, research, and events company. To learn more about IDC, please visit www.idc.com. Follow IDC on Twitter at @IDC. 
IDC in the Middle East, Turkey, and Africa
For the Middle East, Turkey, and Africa region, IDC retains a coordinated network of offices in Riyadh, Nairobi, Lagos, Johannesburg, Cairo, and Istanbul, with a regional center in Dubai. Our coverage couples local insight with an international perspective to provide a comprehensive understanding of markets in these dynamic regions. Our market intelligence services are unparalleled in depth, consistency, scope, and accuracy. IDC Middle East, Africa, and Turkey currently fields over 130 analysts, consultants, and conference associates across the region. To learn more about IDC MEA, please visit www.idc.com/mea. You can follow IDC MEA on Twitter at @IDCMEA.
Coverage