Current:

Middle East, Turkey & Africa IT Market Poised for Return to Growth in 2021 with Spending Predicted to Top $77 Billion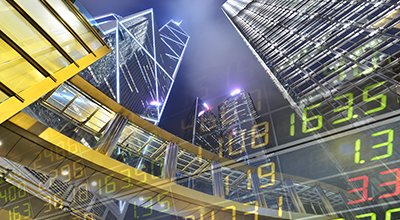 25 Jan 2021
Middle East, Turkey & Africa IT Market Poised for Return to Growth in 2021 with Spending Predicted to Top $77 Billion
Dubai – After contracting 4.9% in 2020, IT spending across the Middle East, Turkey, and Africa (META) will make a welcome return to growth this year, increasing 2.8% to $77.5 billion. That's according to the latest predictions revealed by International Data Corporation (IDC) as more than 1,000 senior executives from the region's most influential technology vendors, telecommunications operators, and IT service providers gathered online last week for the first ever virtual edition of IDC Directions Middle East, Turkey & Africa.
The annual event is a firm fixture on the ICT industry calendar and this year focused on the theme of 'Resetting for the Next Normal: Strategies for Enabling the Future Digital Enterprise'. Opening the day's proceedings, the firm's group vice president and regional managing director, Jyoti Lalchandani, explained that spending on digital transformation (DX) is set to gather even more pace in the post-pandemic period, increasing from 25% of total IT spending in 2020 to 37% in 2024.
"The COVID-19 pandemic and subsequent economic fallout has accelerated digital transformation across the region, spurring unprecedented demand for contactless services, cloud solutions, and collaboration applications," said Lalchandani. "Most economists predict a return to economic growth this year as vaccines become more widely available, and we expect that by 2022, 70% of organizations worldwide will have increased their use of digital technologies, transforming existing business processes to drive new levels of customer engagement, employee productivity, and business resiliency."
Lalchandani's other predictions for the META region's dynamic ICT markets in 2021 included the following:
• Overall ICT spending (telecom services and IT) will grow 1.9% to surpass $209.5 billion.
• Spending on public cloud services will grow 26.7% to top $3.7 billion.
• Spending on SaaS, PaaS, and IaaS will grow 24.5%, 30.6%, and 30.7%, respectively.
• Spending on professional cloud services will grow rapidly to total $1.6 billion.
• Spending on AI software will grow 23% to top $540 million.
• Spending on security (hardware, software, and services) will grow 7.1% to reach $3.3 billion.
IDC's global president, Crawford Del Prete, presented the event's keynote address, outlining IDC's long-term outlook and explaining how many of the changes instituted during the last 12 months will lead to a permanent shift in IT customer behavior. "COVID-19 has brought about huge changes in IT demand across almost every segment of the market," said Del Prete. "A clear example of this is the dichotomy between DX investment and non-DX investment, with the former set to grow at a CAGR of 15.5% globally between 2020 and 2023, while the latter will contract -1.4% over the same period. We expect 65% of the world's GDP to be digitalized by 2022, with direct DX investments totaling $6.8 trillion globally between 2020 and 2023."
The agenda also incorporated a series of track sessions that enabled the delegates to deep dive into the individual markets that top their agenda for the year ahead. These dedicated sessions outlined trends and forecasts for key countries/sub-regions and explored the latest developments in critical technologies such as cloud, security, artificial intelligence, robotic process automation, and the Internet of Things. They also included fascinating market-focused panel discussions that showcased invaluable demand-side insights from leading end-user decision makers such as:  
UAE/GCC
• Yuri Misnik, CTO, First Abu Dhabi Bank (FAB)
• Neetan Chopra, CTO, Dubai Holding
Saudi Arabia
• Abdullah AlQahtani, General Manager, Digital Transformation, Yesser
• Dr. Noha AlHarthi, Technology Lead, NEOM
• Sultan AbuKoshaim, CIO & Governor's Advisor, SASO
Sub-Saharan Africa
• Bernard Rono, Head of ICT, KETEPA
• Prasanna Kumar Burri, Group CIO, Dangote
• Chris Holland, Head of Research & Emerging Technologies, Nedbank
Turkey
• Berke Menekli, Vice President of IT, BSH
• Dilek Duman, COO, Denizbank
• İlker Arabacı, Assistant General Manager, IT & Digital Channels, Eureko Sigorta
• Hayriye Karadeniz, CDO, Ford Otosan
• Erol Özgüner, CIO, İstanbul Metropolitan Municipality, CIO
Egypt
• Wissam El Adany, CIO, Ghabour Auto Group
• Ahmed Moustafa, CIO, Emirates NBD
• Khaled Attar, Vice Minister, Administrative Development, Digital Transformation & Automation, Ministry of Communications and Information Technology
To learn more about IDC Directions 2021 Middle East, Turkey & Africa, please contact Sheila Manek at smanek@idc.com  or on +971 4 446 3154. You can also join the conversation on Twitter using the hashtag #IDCDirectionsMETA.
About IDC
International Data Corporation (IDC) is the premier global provider of market intelligence, advisory services, and events for the information technology, telecommunications, and consumer technology markets. With more than 1,100 analysts worldwide, IDC offers global, regional, and local expertise on technology and industry opportunities and trends in over 110 countries. IDC's analysis and insight helps IT professionals, business executives, and the investment community to make fact-based technology decisions and to achieve their key business objectives. Founded in 1964, IDC is a subsidiary of IDG, the world's leading technology media, research, and events company. To learn more about IDC, please visit www.idc.com. Follow IDC on Twitter at @IDC. 
IDC in the Middle East, Turkey, and Africa
For the Middle East, Turkey, and Africa region, IDC retains a coordinated network of offices in Riyadh, Nairobi, Lagos, Johannesburg, Cairo, and Istanbul, with a regional center in Dubai. Our coverage couples local insight with an international perspective to provide a comprehensive understanding of markets in these dynamic regions. Our market intelligence services are unparalleled in depth, consistency, scope, and accuracy. IDC Middle East, Africa, and Turkey currently fields over 130 analysts, consultants, and conference associates across the region. To learn more about IDC MEA, please visit www.idc.com/mea. You can follow IDC MEA on Twitter at @IDCMEA.
Coverage
Companies Covered
Saudi Standards, Metrology and Quality Organization, İstanbul Metropolitan Municipality, Ford Otomotiv Sanayi AS, Ministry of Communications and Information Technology, BSH Hausgeräte GmbH, Emirates NBD Bank PJSC, Eureko Sigorta AS, Ghabbour Auto Company, Denizbank Inc., Nedbank Group, Dangote Group, First Bank of Abu Dhabi PJSC, YESSER e-Government Program, Dubai Holding LLC, NEOM, Ketepa Ltd.
Regions Covered
Middle East and Africa, Turkey
Topics Covered
Global IT and economic markets