Current:

IDC Predicts IT Spending in Buoyant Saudi Market to Top $11 Billion in 2021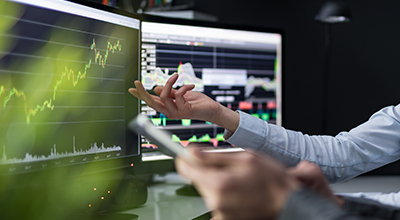 26 Jan 2021
IDC Predicts IT Spending in Buoyant Saudi Market to Top $11 Billion in 2021
Riyadh – Overall spending on information and communications technology (ICT) in Saudi Arabia is set to reach $32.9 billion this year, up 1.5% on 2020. That's according to the latest predictions revealed last week by International Data Corporation (IDC)  as it hosted the region's most influential ICT industry figures online for the virtual edition of IDC Directions Middle East, Turkey & Africa.
Speaking at the event, the firm's regional director for Saudi Arabia and Bahrain, Hamza Naqshbandi, announced that spending on IT in the Kingdom will reach $11.1 billion in 2021, with services and devices accounting form more than half of the market. He said that IT spending in the country (including mobile devices, storage, hardware, systems, and software) will grow 4.2% year on year, with the government, finance, and communications sectors to spend in excess of $3.6 billion on IT in 2021.
"IDC expects that emerging technologies will continue to play a critical role in the post-pandemic digital economy as business and IT leaders in Saudi Arabia look ahead to 2021 and the new normal," said Naqshbandi. "Saudi Arabia's vision for a smart economy relies heavily on digital transformation initiatives, an area the government has always focused on and heavily invested in long before COVID-19. The ongoing pandemic has validated the country's strategic direction, acting as a catalyst to spur the adoption of emerging technologies."
The online event hosted more than 1,000 senior executives from the region's most influential technology vendors, telecommunications operators, and IT service providers. It offered an unrivaled immersive experience for participants as they seamlessly engaged in content-rich presentations and panel discussions, connected with exhibitors via video chat, and interacted key industry players in designated networking zones. Expert speakers explored the latest trends in cloud, artificial intelligence, cybersecurity, the Internet of Things, and intelligent automation, to name just a few.
Providing a unique opportunity to interact with IDC's industry-leading analysts, the event included a session titled 'The Next Phase of Saudi Arabia's Digital Aspirations: Opportunities and Considerations'. This dedicated session provided senior ICT industry executives with in-depth analysis of the latest trends and developments shaping the Saudi ICT market, helping them to identify key sectors, segments, and geographies to target in the coming years.
Accompanied by the very latest forecasts and predictions, discussions focused on the impact of disruptive technologies on the Saudi market and contextualized the impact of the new normal on the local ICT environment. IDC experts highlighted that the public sector will remain the Kingdom's largest in terms of ICT spending through 2024, followed by finance and communications, with education and healthcare expected to be the fastest growing sectors over that period.
The agenda also included a fascinating panel discussion examining the role of emerging technologies in realizing the next phase of Saudi Arabia's digital transformation journey. Chaired by IDC's Hamza Naqshbandi, the panelists included: Eng. Abdullah AlQahtani, general manager for digital transformation at Yesser; Dr. Noha Ahmed Al-Harthi, technology lead at NEOM; and Sultan AbuKoshaim, CIO and governor advisor at SASO.
For more information about IDC Directions 2021 Middle East, Turkey & Africa, please contact Sheila Manek at smanek@idc.com  or on +971 4 446 3154. You can also join the conversation on Twitter using the hashtag #IDCDirectionsMETA.
About IDC
International Data Corporation (IDC) is the premier global provider of market intelligence, advisory services, and events for the information technology, telecommunications, and consumer technology markets. With more than 1,100 analysts worldwide, IDC offers global, regional, and local expertise on technology and industry opportunities and trends in over 110 countries. IDC's analysis and insight helps IT professionals, business executives, and the investment community to make fact-based technology decisions and to achieve their key business objectives. Founded in 1964, IDC is a subsidiary of IDG, the world's leading technology media, research, and events company. To learn more about IDC, please visit www.idc.com. Follow IDC on Twitter at @IDC. 
IDC in the Middle East, Turkey, and Africa
For the Middle East, Turkey, and Africa region, IDC retains a coordinated network of offices in Riyadh, Nairobi, Lagos, Johannesburg, Cairo, and Istanbul, with a regional center in Dubai. Our coverage couples local insight with an international perspective to provide a comprehensive understanding of markets in these dynamic regions. Our market intelligence services are unparalleled in depth, consistency, scope, and accuracy. IDC Middle East, Africa, and Turkey currently fields over 130 analysts, consultants, and conference associates across the region. To learn more about IDC MEA, please visit www.idc.com/mea. You can follow IDC MEA on Twitter at @IDCMEA.
Coverage