Current:

IDC Reveals Key Investment Priorities for Middle East Businesses as It Prepares to Host Virtual CIO Summit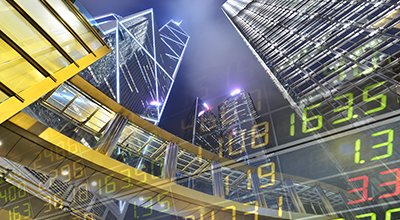 09 Feb 2021
IDC Reveals Key Investment Priorities for Middle East Businesses as It Prepares to Host Virtual CIO Summit
Dubai – As the journey from crisis to recovery gets underway in the wake of the COVID-19 pandemic, 63% of organizations across the Middle East, Africa, and Turkey are set to prioritize investments in revamping their operations over the next 12-18 months. That's according to an extensive survey carried out amongst the region's foremost CIOs by International Data Corporation (IDC).
The global technology research, consulting, and events firm believes that the enablement of a Future Enterprise must be the end goal for any business looking to rapidly adapt and respond to any further business disruptions that lie in wait, with other key investment priorities for the period ahead including strengthening the workforce, developing new business models and partnerships, and creating new products and services.
"IDC's vision of the future enterprise is an organization that leverages technology to underpin every single process, initiative, and value chain," says Jyoti Lalchandani, IDC's group vice president and regional managing director for the Middle East, Turkey, and Africa. "These organizations are platform enabled, ecosystem centric, and fueled by innovation. To reach this state, organizations must prioritize the creation of dynamic work models, innovative services, and pervasive experiences. With this in mind, the journey to becoming a future enterprise requires organizations to transform across five key areas: customers, intelligence, operations, work and culture."
The virtual edition of the IDC Middle East CIO Summit 2021 on February 24-25 will navigate a broad range of themes that are central to this journey. Addressing the theme 'Innovative Digital Strategies: Evolving to the Demands of a New Reality', the event will bring together senior business leaders, influential IT heads, and respected industry analysts to share their collective expertise on how best to meet the unique challenges of these unprecedented times. Hosted on IDC's fully immersive virtual platform, the Summit will combine presentations, panel discussions, real-life use cases, and individual technology tracks to give delegates a bird's eye view of the current market situation and the very latest technological innovations.
IDC's chief research officer, Meredith Whalen, will present the Summit's keynote address, 'The Future Enterprise: Developing Digital Resiliency', in which she will warn the region's businesses that COVID-19 will not be the last disruption they face. "The digital economy — which relies heavily on the continued flow of goods and services around the globe, as well as on transformational technology platforms and business innovation — will create more cycles of disruption to business operations and models than any other economic period," says Whalen. "Organizations looking to succeed in this new reality will need to employ a new C-Suite agenda if they are to become masters at pivoting rapidly, capitalizing on change, and driving innovation in times of uncertainty."
For the very first time, this year's IDC Middle East CIO Summit will also incorporate a dedicated CIO Masterclass Arena that attendees can access throughout the course of the event. This section of the virtual platform will showcase a series of exclusive CXO best-practice presentations, fireside chats, and panel discussions with more than 50 international and regional industry pioneers.
The CIO Masterclass Arena will host technology-based sessions on cloud, security, and digital transformation strategies, as well as vertical-focused sessions for industries such as oil and gas, healthcare, banking, and government. The government session will explore the new era of transformation that is sweeping across the region's public sector, with perspectives from respected national ICT leaders such as:
• H.E. Wesam Lootah, CEO of Smart Dubai Government
• Eng. Ali Alasiri, CEO of Yesser, Saudi Arabia's e-Government Program
• Dr. Zakaria Ahmad Al Khaja, Vice Chief Executive for Electronic Transformation at Bahrain's Information & eGovernment Authority
• Dr. Ammar Alhusaini, Deputy Director General at Kuwait's Central Agency for Information Technology
• Hassan Jasim Al-Sayed, Assistant Undersecretary for the IT Sector at Qatar's Ministry of Transport and Communications
IDC is excited to have a wide range of partners on board for the IDC Middle East CIO Summit 2021 : including: Host Partner: Injazat; Smart ICT Partner: du; Summit Partners: Nutanix, Accenture, VMware, Oracle, and Honeywell; Platinum Partners: Alibaba Cloud, Google Cloud, Fortinet, Red Hat, Blue Prism, Trend Micro, Dell Technologies / Intel, Software AG, Thales, AWS, Palo Alto Networks, Tenable, and f5 Networks; Technology Focus Group Partners: Veeam, FireEye, Commvault, Equinix, Darktrace, Lloyd's Register, SentinelOne, OutSystems, OpenText, Riverbed, CloudFlare, Wrike, Incorta, Sophos, Oracle, Rackspace, Quest, Appian, New Relic, Pure Storage, and MDSAP; Exhibit Partners: Spectrum Networks, GBI, Mendix, and Poly; Award Partner: Netapp; Media Partners: Images RetailME, International Business Magazine, Oxford Business Group.
To learn more about the IDC Middle East CIO Summit 2021, please contact Sheila Manek at smanek@idc.com   or on +971 4 446 3154. You can also join the conversation on Twitter using the hashtag #IDCMECIO.
About IDC
International Data Corporation (IDC) is the premier global provider of market intelligence, advisory services, and events for the information technology, telecommunications, and consumer technology markets. With more than 1,100 analysts worldwide, IDC offers global, regional, and local expertise on technology and industry opportunities and trends in over 110 countries. IDC's analysis and insight helps IT professionals, business executives, and the investment community to make fact-based technology decisions and to achieve their key business objectives. Founded in 1964, IDC is a subsidiary of IDG, the world's leading technology media, research, and events company. To learn more about IDC, please visit www.idc.com. Follow IDC on Twitter at @IDC. 
IDC in the Middle East, Turkey, and Africa
For the Middle East, Turkey, and Africa region, IDC retains a coordinated network of offices in Riyadh, Nairobi, Lagos, Johannesburg, Cairo, and Istanbul, with a regional center in Dubai. Our coverage couples local insight with an international perspective to provide a comprehensive understanding of markets in these dynamic regions. Our market intelligence services are unparalleled in depth, consistency, scope, and accuracy. IDC Middle East, Africa, and Turkey currently fields over 130 analysts, consultants, and conference associates across the region. To learn more about IDC MEA, please visit www.idc.com/mea. You can follow IDC MEA on Twitter at @IDCMEA.
Coverage