Current:

IDC Announces Formation of Regional CIO Advisory Council for 2021 Ahead of Next Week's Virtual Middle East CIO Summit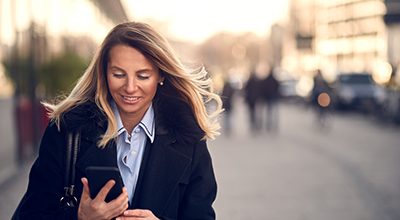 17 Feb 2021
IDC Announces Formation of Regional CIO Advisory Council for 2021 Ahead of Next Week's Virtual Middle East CIO Summit
Dubai – As preparations gear up for the virtual edition of the IDC Middle East CIO Summit 2021 on February 24-25, International Data Corporation (IDC) is delighted to formally reveal the lineup of its regional CIO Advisory Council for 2021. IDC's CIO Advisory Council is an independent industry body tasked with spurring collaboration, incubating innovation, and accelerating the proliferation of new technology trends across the region.
Membership of the CIO Advisory Council is restricted to senior executives from the region's most widely respected end-user organizations. The members for 2021 include the following esteemed leaders, whose influence on the region's ICT environment extends far beyond the pioneering organizations they represent:
• H.E. Wesam Lootah, CEO, Smart Dubai Government (UAE)
• Eng. Ali Nasser Alasiri, CEO, Yesser (e-Government Program) (KSA)
• Eng. Haithem Al Faraj, Senior VP, Technology & Operations, Saudi Telecom Company (KSA)
• Fuad Al Ansari, VP, IT & General Services Division, Al Dhafra Petroleum (ADNOC) (UAE)
• Srood Sherif, Group CIO, Kuwait Finance House (Kuwait)
• Ahmad M.Almulla, Former EVP, Corporate Services, Emirates Global Aluminium (UAE)
• Darryn Warner, Executive Director of IT, NEOM (KSA)
• Saleh Saleh, CIO & Executive VP (IT, Shared Service Group), National Commercial Bank (KSA)
• Yuri Misnik, Group CTO, First Abu Dhabi Bank (FAB) (UAE)
• Jason Roos, CIO, King Abdullah University of Science & Technology (KSA)
• Ellis Wang, Chief Head of Technology, Transformation & Information, Mashreq Bank (UAE)
"The CIO Advisory Council provides strategic direction to IDC in terms of research coverage, thereby assisting us in our quest to provide the region's ICT professionals with a trusted, neutral, and secure source of information, advocacy, and resources for enhancing their processes and shaping the technology landscape of tomorrow," says Jyoti Lalchandani, IDC's vice president and regional managing director for the Middle East, Africa, and Turkey. "Its members will feature prominently as we host the 14th annual installment of the IDC Middle East CIO Summit next week, sharing their first-hand experiences on how best to meet the unique challenges of these unprecedented times."
The online event will incorporate a dedicated CIO Masterclass Arena that will feature technology-based sessions on cloud, security, and digital transformation strategies, as well as vertical-focused sessions for industries such as oil and gas, healthcare, banking, and government. Showcasing invaluable industry insights from Smart Dubai Government's Wesam Lootah and Yesser's Ali Nasser Alasiri, the government session will explore the new era of transformation that is sweeping across the region's public sector.
The CIO Advisory Council members will also sit on the judging panel for the inaugural edition of 'The CIO 50 Middle East Awards', whose winners will be announced during the IDC Middle East CIO Summit 2021. Hosted in conjunction with IDG, the publishers of CIO.com, 'The CIO 50 Middle East Awards' will recognize the efforts of the region's top 50 senior technology executives in driving innovation, strengthening resiliency, and influencing rapid change. Individual awards will be handed out in the following categories:
• CIO of the Year – Leadership
• CIO of the Year – Innovation
• CIO of the Year – Resiliency
• CISO of the Year  
IDC is delighted to have a wide range of partners on board for the IDC Middle East CIO Summit 2021 : including: Host Partner: Injazat; ICT Partner: du; Summit Partners: Nutanix, Accenture, VMware / CloudHealth, Oracle, and Honeywell; Platinum Partners: Alibaba Cloud, Google Cloud, Fortinet, Red Hat, Blue Prism, Trend Micro, Dell Technologies / Intel, Software AG, Thales, AWS, Palo Alto Networks, Tenable, and f5 Networks; Technology Focus Group Partners: Veeam, FireEye, Commvault, Equinix, Darktrace, Lloyd's Register, SentinelOne, OutSystems, OpenText, Riverbed, CloudFlare, Wrike, Incorta, Sophos, Oracle, Rackspace, Quest, Appian, New Relic, Pure Storage, AMD, MDSap, Juniper Networks, and ManageEngine; Exhibit Partners: Spectrum Networks, GBI, Mendix, Poly, China Mobile, and Zoom; Awards Partners: NetApp, Crayon, Cato Networks; Strategic Partner: Dubai Internet City; Media Partners: Images RetailME, International Business Magazine, Oxford Business Group.
To learn more about the IDC Middle East CIO Summit 2021, please contact Sheila Manek at smanek@idc.com   or on +971 4 446 3154. You can also join the conversation on Twitter using the hashtag #IDCMECIO.
About IDC
International Data Corporation (IDC) is the premier global provider of market intelligence, advisory services, and events for the information technology, telecommunications, and consumer technology markets. With more than 1,100 analysts worldwide, IDC offers global, regional, and local expertise on technology and industry opportunities and trends in over 110 countries. IDC's analysis and insight helps IT professionals, business executives, and the investment community to make fact-based technology decisions and to achieve their key business objectives. Founded in 1964, IDC is a subsidiary of IDG, the world's leading technology media, research, and events company. To learn more about IDC, please visit www.idc.com. Follow IDC on Twitter at @IDC. 
IDC in the Middle East, Turkey, and Africa
For the Middle East, Turkey, and Africa region, IDC retains a coordinated network of offices in Riyadh, Nairobi, Lagos, Johannesburg, Cairo, and Istanbul, with a regional center in Dubai. Our coverage couples local insight with an international perspective to provide a comprehensive understanding of markets in these dynamic regions. Our market intelligence services are unparalleled in depth, consistency, scope, and accuracy. IDC Middle East, Africa, and Turkey currently fields over 130 analysts, consultants, and conference associates across the region. To learn more about IDC MEA, please visit www.idc.com/mea. You can follow IDC MEA on Twitter at @IDCMEA.
Coverage
Companies Covered
Focus Home Interactive SA, King Abdullah University of Science and Technology, OutSystems S.A., Riverbed Technology, Inc., Cloudflare, Inc., Alibaba Group Holding Limited, Honeywell International Inc., Sophos Plc, Google LLC, Thales Group SAS, Mendix Inc., Commvault Systems, Inc., NetApp, Inc., Rackspace Technology Global, Inc., Twitter, Inc., First Bank of Abu Dhabi PJSC, KUWAIT FINANCE HOUSE K.S.C.P, The National Commercial Bank, Akinasista Corporation., OXFORD BUSINESS ASSOCIATES LLP, Pure Storage, Inc., Tenable Network Security, Inc., OpenText Corporation, Platinum Partners, F5 Networks, Inc., FireEye, Inc., Abu Dhabi National Oil Company, Oracle Corporation, SP (1984) L.P., Intel Corporation, DELHAIZE AMERICA SHARED SERVICES GROUP, LLC, Accenture plc, DarkTrace Ltd., Equinix Inc., Nutanix, Inc., Palo Alto Networks, Inc., VMware, Inc., New Relic, Inc., Amazon Web Services Inc., Appian Corp., Premium Exhibitions II GmbH, Trend Micro Incorporated, Software AG, MASHREQBANK PSC, Saudi Telecom Company, Dell Technologies Inc.
Regions Covered
Topics Covered