Current:

Kenya Mobile Phone Market Sees Strong Growth in Q4 2020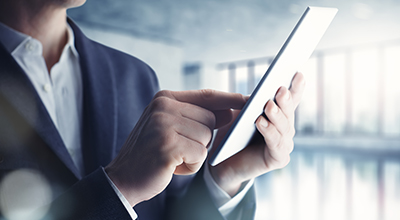 10 Mar 2021
Kenya Mobile Phone Market Sees Strong Growth in Q4 2020
Nairobi – Kenya's overall mobile phone market grew 15.0% quarter on quarter (QoQ) in Q4 2020, with smartphone shipments increasing 11.3% and feature phone shipments up 20.8%. That's according to the latest edition of IDC's Worldwide Quarterly Mobile Phone Tracker, which reveals that the overall market declined 2.0% year on year in 2020. Feature phone shipments were down 8.7% YoY for the year as a whole, while smartphone shipments increased 3.3%.
The high growth in Q4 2020 was spurred by aggressive marketing and advertising campaigns, Christmas offers, and Black Friday promotions. Other market drivers included the reduction of VAT to 14% and the PAYE exemption for low-income earners, which resulted in greater disposable income for consumers.
Smartphones accounted for 59.0% of total mobile phone shipments in Q4 2020, with major vendors successfully launching new models during the quarter. Demand stemmed from the growing need to engage with online services access, a need that was accelerated by the COVID-19 pandemic. Tecno led the smartphone space in Q4 2020 with 30.7% share of total shipments. Samsung garnered 14.0% share, while Huawei accounted for 10.2% of the market. Safaricom, with the market's most affordable Neon model, placed fourth with 8.4% unit share.
Feature phones made up 41.0% of total mobile phone shipments in Q4 2020. Feature phones remain within easy reach for most consumers owing to their low average selling price (ASP). They are also the preferred secondary device among consumers due to their long battery lives. The major players in the feature phone space were Nokia with 44.5% share, Itel with 29.3% share, and Tecno with 24.8% share.
The ASP for smartphones grew 5.2% QoQ in Q4 2020, primarily due to the launch of new devices in the midrange and premium end of the market and a shift towards larger screen sizes. Shipments of devices in the lowest price band ($0<$100) declined during the quarter as major vendors switched their attention to the higher end of the market, which led to lower-than-expected sales volumes being realized at the low end. While the $100-$150 price band's share of the market remained relatively stable, the share of the $150-$300 band grew on the back of the new launches.
Looking ahead, IDC forecasts YoY smartphone market growth of 1.4% for 2021. Anticipated supply constraints for components will negatively impact the consumer market in the first half year, with recovery postponed to the second half year.
"While 5G-enabled devices will sustain a growing trend throughout the year, they will remain minor in terms of actual shipment numbers," says George Mbuthia, a research analyst at IDC. "5G models will be launched in the midrange and premium price bands, leading to small unit volumes in the market. Going forward, the proliferation of 5G devices in the smartphone segment, increased competition, and improved international connectivity will see the market undergo considerable changes in terms of 5G infrastructure development."
For more information, please contact Sheila Manek at smanek@idc.com  or on +971 4 446 3154.
About IDC
International Data Corporation (IDC) is the premier global provider of market intelligence, advisory services, and events for the information technology, telecommunications, and consumer technology markets. With more than 1,100 analysts worldwide, IDC offers global, regional, and local expertise on technology and industry opportunities and trends in over 110 countries. IDC's analysis and insight helps IT professionals, business executives, and the investment community to make fact-based technology decisions and to achieve their key business objectives. Founded in 1964, IDC is a subsidiary of IDG, the world's leading technology media, research, and events company. To learn more about IDC, please visit www.idc.com. Follow IDC on Twitter at @IDC. 
IDC in the Middle East, Turkey, and Africa
For the Middle East, Turkey, and Africa region, IDC retains a coordinated network of offices in Riyadh, Nairobi, Lagos, Johannesburg, Cairo, and Istanbul, with a regional center in Dubai. Our coverage couples local insight with an international perspective to provide a comprehensive understanding of markets in these dynamic regions. Our market intelligence services are unparalleled in depth, consistency, scope, and accuracy. IDC Middle East, Africa, and Turkey currently fields over 130 analysts, consultants, and conference associates across the region. To learn more about IDC MEA, please visit www.idc.com/mea. You can follow IDC MEA on Twitter at @IDCMEA.
Coverage