Current:

GCC Mobile Phone Market Suffers Decline as Supply Chain Remains Weak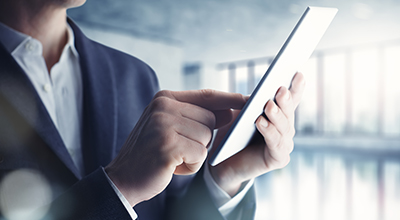 15 Sep 2021
GCC Mobile Phone Market Suffers Decline as Supply Chain Remains Weak
Dubai – Newly released data from IDC's Worldwide Quarterly Mobile Phone Tracker shows that the overall mobile phone market of the Gulf Cooperation Council (GCC) region declined 5.8% quarter on quarter (QoQ) in Q2 2021 to total 5.85 million units. Smartphone shipments were down 5.1% QoQ to 5.26 million units, while feature phone shipments fell 11.9% over the same period to 0.59 million units. In terms of value, the GCC smartphone market totalled $1.88 billion in Q2 2021, a 6.0% QoQ decline, while the feature phone market was worth $13.87 million, up 6.7%.
"Due to supply shortages and high levels of inventory carried over from the first quarter, smartphone shipments into the GCC were more constrained than expected in Q2 2021," says Akash Balachandran, a senior analyst at IDC. "While some key brands were able to offset this by adjusting their model mix, shortages of key entry and mid-range models resulted in the QoQ units and value decline."
Saudi Arabia – the GCC's largest smartphone market with 55.3% unit share – suffered a 2.3% QoQ decline in shipments in Q2 2021. Meanwhile, the UAE – the region's second-largest market with 22.0% unit share – saw shipments decline 18.6% QoQ. "Saudi Arabia is widely recognized as a key market in the region and brands like Xiaomi, Tecno, and Samsung continue to prioritize shipments into the country," says Balachandran. "However, the UAE smartphone market was challenged by limited supply across several major brands, including Samsung and Xiaomi, particularly in the entry and mid-level price bands."
Samsung led the GCC smartphone market in Q2 2021 in terms of shipments with 44.9% share. However, the vendor posted a 10.6% QoQ decline in shipments due to shortages of some of its most popular models following the temporary closure of its production plant in Vietnam. Apple (17.0% share) saw an 8.8% QoQ decline in shipments, with older models having been discontinued and fewer shipments of its iPhone 11 model taking place. Rounding out the top three, Xiaomi (14.7% share) experienced a 5.0% QoQ decline in shipments, with supplies being directed to large markets outside the GCC.
IDC forecasts a further 9.4% QoQ decline in shipments for the GCC smartphone market in Q3 2021. "Consumer demand is favorable, travel and tourism are expected to pick up (particularly in the UAE), and the vaccination rollout continues – all of which should signal that a recovery is on the cards," says Ramazan Yavuz, a senior research manager at IDC. "However, despite these drivers, supply-chain constraints – especially for key brands – will continue to hamper adequate supply into the region and negatively impact quarterly growth."
"In the mid to long run, the penetration of 5G devices will accelerate, giving new breath to the industry," continues Yavuz. "5G devices accounted for 25.0% of the GCC smartphone market in Q2 2021, and shipments were up 17.4% QoQ. 5G smartphones will continue their rapid growth as the technology becomes standard in mid-tier price bands among Android vendors, and we expect them to account for 82.5% of total GCC smartphone shipments by 2025."
For more information, please contact Sheila Manek at smanek@idc.com  or on +971 4 446 3154.
About IDC
International Data Corporation (IDC) is the premier global provider of market intelligence, advisory services, and events for the information technology, telecommunications, and consumer technology markets. With more than 1,100 analysts worldwide, IDC offers global, regional, and local expertise on technology and industry opportunities and trends in over 110 countries. IDC's analysis and insight helps IT professionals, business executives, and the investment community to make fact-based technology decisions and to achieve their key business objectives. Founded in 1964, IDC is a subsidiary of IDG, the world's leading technology media, research, and events company. To learn more about IDC, please visit www.idc.com. Follow IDC on Twitter at @IDC. 
IDC in the Middle East, Turkey, and Africa
For the Middle East, Turkey, and Africa region, IDC retains a coordinated network of offices in Riyadh, Nairobi, Lagos, Johannesburg, Cairo, and Istanbul, with a regional center in Dubai. Our coverage couples local insight with an international perspective to provide a comprehensive understanding of markets in these dynamic regions. Our market intelligence services are unparalleled in depth, consistency, scope, and accuracy. IDC Middle East, Africa, and Turkey currently fields over 130 analysts, consultants, and conference associates across the region. To learn more about IDC MEA, please visit www.idc.com/mea. You can follow IDC MEA on Twitter at @IDCMEA.
Coverage