Current:

Diversity & Inclusion Top the Agenda as IDC Hosts Middle East Edition of 'Women Transforming Technology Summit 2021'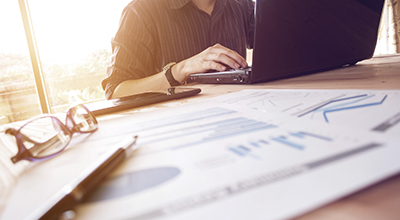 07 Oct 2021
Diversity & Inclusion Top the Agenda as IDC Hosts Middle East Edition of 'Women Transforming Technology Summit 2021'
Dubai – International Data Corporation (IDC) today hosted the inaugural edition of its Women Transforming Technology Summit for the Middle East. Hosted on the global technology research and consulting firm's industry-leading virtual platform, the online event attracted over 1,500 participants and hosted more than 70 internationally and regionally renowned speakers, with Her Excellency Sheikha Hind bint Majid Al Qasimi, chairperson of the Sharjah Business Women Council, and His Excellency Ahmad Al Hanandeh, Jordan's Minister of Digital Economy and Entrepreneurship, presenting honorary keynotes.
Running under the theme 'Educate, Engage, and Empower', IDC's Women Transforming Technology Summit 2021 sought to celebrate the growing role that women are playing in advancing the Middle East's technology landscape. The significance of this effort was underscored by the number of professional associations that came together from across the region to actively support the hosting of this groundbreaking event, including:
• Business & Professional Women – Amman (BPW-A)
• The Kuwait Economic Society
• The Lebanese League for Women in Business
• Women in Cyber Security Middle East (WiCSME)
• Women in AI – Middle East
• The UAE Banks Federation
• The Emirates Digital Association for Women
• The Dubai Business Women Council (DBWC)
• Women In Tech Dubai
• The Sharjah Business Women Council (SBWC)
With a focus on enabling digital transformation (DX) and business growth through diversity and inclusion (D&I), the event provided an unrivaled opportunity for knowledge sharing and networking among participants, showcasing insights from the region's most inspirational female tech pioneers as they detailed their own journeys and the invaluable contributions they have made to the success of their organizations.
"Across the region, more and more women are assuming leadership positions in the technology industry with great success, confirming the belief that diverse organizations perform better, hire better talent, have more engaged employees, and retain workers better than those that do not focus on D&I," says Jyoti Lalchandani, IDC's group vice president and managing director for the META region. "At IDC, we are committed to setting new benchmarks for the industry, and we have been overwhelmed by the support we have received in our quest to accelerate the implementation of D&I best practices across the region."
To this end, Lalchandani chaired a CEO panel titled 'A View of D&I Strategy from the Top'. Featuring insights from Rola Abu Manneh, CEO of Standard Chartered Bank in the UAE, Dr. Saeeda Jaffar, senior vice president and group country manager for the GCC at Visa, and Dr. Raghavan Seetharaman, CEO of Doha Bank, the panelists highlighted the importance of employee experience measures, outlined structured ways to report and measure D&I performance, and explained how leading organizations are implementing diverse recruitment and retention goals.
The agenda also included a panel discussion titled 'DX Strengthened Through Diversity in the Workplace', which included the thoughts of Dr. Mudhi Aljamea, vice president of Saudi Telecom Company (STC) and dean of the STC Academy, Auriel E. Rawlings, Diversity, Equity & Inclusion Advisor for the Asia-Pacific, Middle East, and Africa at FedEx Express, and Dina Amin, head of marketing at Google Cloud. Chaired by Nagia El-Emary, IDC's country director for Egypt and senior consultant for the MEA region, the discussion focused on the need for organizations to view diversity in the workplace not just as a compliance issue, but as a key driver of DX and business growth.
Another notable highlight of the event was the dedicated Masterclass Arena. Incorporating a wide range of CXO best-practice presentations, fireside chats, and panel discussions, this section of the virtual platform played host to more than 50 respected thought leaders from across the region and around the world as they shared insights into the successful DX and D&I strategies they have applied within their own organizations.
To learn more about IDC's Women Transforming Technology Summit 2021, please contact Sheila Manek at smanek@idc.com   or on +971 4 446 3154. You can also join the conversation on Twitter using the hashtag #IDCWTTS.
About IDC
International Data Corporation (IDC) is the premier global provider of market intelligence, advisory services, and events for the information technology, telecommunications, and consumer technology markets. With more than 1,100 analysts worldwide, IDC offers global, regional, and local expertise on technology and industry opportunities and trends in over 110 countries. IDC's analysis and insight helps IT professionals, business executives, and the investment community to make fact-based technology decisions and to achieve their key business objectives. Founded in 1964, IDC is a subsidiary of IDG, the world's leading technology media, research, and events company. To learn more about IDC, please visit www.idc.com. Follow IDC on Twitter at @IDC.
IDC in the Middle East, Turkey, and Africa
For the Middle East, Turkey, and Africa region, IDC retains a coordinated network of offices in Riyadh, Nairobi, Lagos, Johannesburg, Cairo, and Istanbul, with a regional center in Dubai. Our coverage couples local insight with an international perspective to provide a comprehensive understanding of markets in these dynamic regions. Our market intelligence services are unparalleled in depth, consistency, scope, and accuracy. IDC Middle East, Africa, and Turkey currently fields over 130 analysts, consultants, and conference associates across the region. To learn more about IDC MEA, please visit www.idc.com/mea. You can follow IDC MEA on Twitter at @IDCMEA.
Coverage