Current:

Introduction of New Customs Duty Set to Slow Growth Momentum of Egypt's Smartphone Market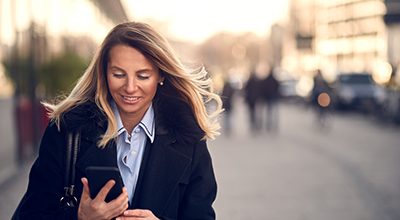 09 Dec 2021
Introduction of New Customs Duty Set to Slow Growth Momentum of Egypt's Smartphone Market
Cairo – Egypt's smartphone market will grow just 1.0% year on year (YoY) in 2022 to total 13.1 million units, with momentum being slowed by the government's introduction of a new 10% import tariff on mobile phones. That's according to the latest analysis from International Data Corporation (IDC), which believes that the new tariff will constrain — but not completely halt — the steady growth that was seen in the market throughout 2020 and 2021 despite the considerable challenges posed by the COVID-19 pandemic and subsequent shortage of mobile phone components.
"The new customs duty that was announced on November 20th will definitely impact the market in the short and medium term," says Taher Abdel Hameed, a senior research analyst at IDC. "In the short term, smartphone prices will increase 10% YoY in Q4 2021 due to the new tariff and continuing supply shortages. Vendors will resort to increasing the share of more affordable models in their portfolios to combat the price increases and maintain sales growth. In the medium term, this tariff can be considered as a precursor of further action by the government to encourage the local assembly of mobile phones, following a similar pattern to other markets across the region — including Turkey in 2020 and Pakistan in 2019 — after tariffs on mobile phones were increased."
The latest edition of IDC's Quarterly Mobile Phone Tracker shows that Samsung led Egypt's smartphone market in Q3 2021 with 29.7% unit share, followed by Oppo in second place and Xiaomi in third. In terms of price bands, the $100-$200 category continued to account for the largest share of smartphone shipments in Q3 2021 at 48.6%. The share of mid-range devices priced between $200-$400 increased considerably from 10.8% in Q3 2020 to 29.1% in Q3 2021. This increase was due to the introduction of new models by Samsung, Oppo, and Xiaomi that were priced higher than their predecessors, as well as by the ongoing shortage of components which caused the prices of other models to increase.
Looking ahead, IDC expects Egypt's smartphone market to remain on a growth trajectory in terms of unit shipments over the coming years through 2025. The market is still transitioning from feature phones and remains unsaturated, with strong demand stemming from a young and technically savvy consumer base.
"Smartphone markets are always closely monitored by governments across the region, since imports of these devices are significant contributors to current account deficits," says Dr. Ramazan Yavuz, a senior research manager at IDC. "Governments are increasingly employing a strategy of first controlling the import flows and then encouraging the local manufacturing of these devices within their respective countries. This was recently seen in Turkey, where tariff increases on mobile phones paved the way for global brands to establish local production in the country. Egypt, already a strong hub for production, is likely to follow the same route."
For more information, please contact Sheila Manek at smanek@idc.com or on +971 4 446 3154.
About IDC
International Data Corporation (IDC) is the premier global provider of market intelligence, advisory services, and events for the information technology, telecommunications, and consumer technology markets. With more than 1,100 analysts worldwide, IDC offers global, regional, and local expertise on technology and industry opportunities and trends in over 110 countries. IDC's analysis and insight helps IT professionals, business executives, and the investment community to make fact-based technology decisions and to achieve their key business objectives. Founded in 1964, IDC is a subsidiary of IDG, the world's leading technology media, research, and events company. To learn more about IDC, please visit www.idc.com. Follow IDC on Twitter at @IDC. 
IDC in the Middle East, Turkey, and Africa
For the Middle East, Turkey, and Africa region, IDC retains a coordinated network of offices in Riyadh, Nairobi, Lagos, Johannesburg, Cairo, and Istanbul, with a regional center in Dubai. Our coverage couples local insight with an international perspective to provide a comprehensive understanding of markets in these dynamic regions. Our market intelligence services are unparalleled in depth, consistency, scope, and accuracy. IDC Middle East, Africa, and Turkey currently fields over 130 analysts, consultants, and conference associates across the region. To learn more about IDC MEA, please visit www.idc.com/mea. You can follow IDC MEA on Twitter at @IDCMEA.
Coverage
Regions Covered
Topics Covered