Current:

Winners of IDC Excellence Awards Announced as More than 1,000 of the Middle East's Most Influential Tech Leaders Gather for CIO Summit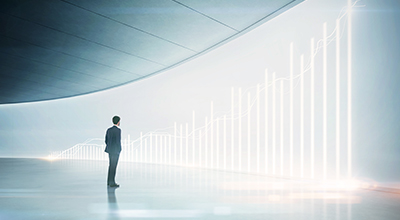 28 Feb 2022
Winners of IDC Excellence Awards Announced as More than 1,000 of the Middle East's Most Influential Tech Leaders Gather for CIO Summit
Dubai – More than 1,000 of the region's most influential IT and business decision makers gathered online and at The Ritz-Carlton, Dubai International Financial Centre last week (February 22-24) for the 15th annual installment of the IDC Middle East CIO Summit. Hosted both in-person and on IDC's industry-leading virtual platform, the event brought together senior business leaders, influential IT heads, and respected industry analysts to share their collective expertise around the theme 'Accelerating Your Journey to a Digital-First World'.
With more than 60 pioneering IT vendors, service providers, and professional associations partnering with the event, the IDC Middle East CIO Summit 2022  featured keynote presentations, real-life case studies, and dedicated technology tracks that explored the very latest developments in the areas of cloud, artificial intelligence, digital trust, business continuity, and the future of work, to name just a few.
The event also hosted a series of fireside chats, best-practice sessions, technology focus groups, panel discussions, and a dedicated CIO Masterclass Arena, showcasing exclusive insights from 30 regional and international industry pioneers.
The key highlights from this year's hybrid edition of the IDC Middle East CIO Summit included:
• An opening keynote from His Excellency Wesam Lootah, CEO of Smart Dubai Government, Digital Dubai
• Exclusive insights from His Excellency Dr. Mohamed Al Kuwaiti, head of cybersecurity for the UAE Government
• An insightful speech from Dr. Peter Diamandis, New York Times Bestselling author of three books and founder of the XPRIZE Foundation, on the topic 'The Future is Faster Thank You Think'
• Contributions from Khalid Al Ameri, renowned Emirati blogger, columnist, motivational speaker, and social media influencer, who participated as the event's master of ceremonies
• IDC Keynotes from with Crawford Del Prete, IDC's global president, on 'Innovating in a Digital-First World' and from Steven Frantzen, IDC's senior vice president for the EMEA region on 'Reimagining Tech Strategies for a Digital-First World'
Speaking at the event, IDC's group vice president and regional managing director for the META region, Jyoti Lalchandani, highlighted the key areas that IDC believes are set to influence the CIO agenda over the coming years.
"The pandemic has led many organizations in the Middle East to bring their digital road maps forward by up to two years and increasingly shift towards a digital-first strategy," says Lalchandani. "While this is a critical first step, it is not enough on its own. Indeed, at IDC, we believe there are three broad themes that will shape the tech investment decisions of the region's CIOs and the organizations they represent through 2022 and beyond – the implementation of a digital-first strategy, the quest for digital resiliency, and the pursuit of hybridity."
The in-person portion of the IDC Middle East CIO Summit 2022 culminated in a ceremony marking The IDC Excellence Awards 2022. Designed to recognize the efforts of the region's leading technology executives in driving innovation, strengthening resiliency, and shaping rapid change, individual awards were handed out to winners in the following categories:
• CIO of the Year: Mohammed Al Hashmi, Expo 2020 Dubai
• CISO of the Year: Nitin Shingari, Daman Health
Women in IT and Business of the Year: Hanan Huwair, Dubai Holding Asset Management
IDC would like to thank the following esteemed members of its CIO Advisory Council for being part of the judging process:
• H.E. Wesam Lootah, CEO, Smart Dubai Government, Digital Dubai
• Jason Roos, CIO, King Abdullah University of Science & Technology
• Ahmad M. Almulla, Former Executive Vice President of Corporate Services, Emirates Global Aluminum
• Ellis Wang, Chief Head of Technology, Transformation & Information, Mashreq Bank
• Eng. Haithem Al Faraj, Senior Vice President of Technology & Operations, STC
• Eng. Albugami Ghada, CIO & Presidential Advisor for Digital Transformation, Princess Nourah Bint Abdulrahman University
• Dr. Ammar H. Alhusaini, Deputy Director General, Kuwait's Central Agency for Information Technology (CAIT)
• Ghinwa Baradhi, CIO, Middle East, North Africa & Turkey, HSBC
• Naif Sheshah, Assistant Deputy Governor, Chief Digital Officer & Chief Strategy Officer, Saudi Arabia's Communications & Information Technology Commission (CITC)
• Ahmed Al Khayyat, CTO, Al Baraka Islamic Bank
To learn more about the IDC Middle East CIO Summit 2022, please contact Sheila Manek at smanek@idc.com    or on +971 4 446 3154. You can also join the conversation on Twitter using the hashtag #IDCMECIO.
The IDC Middle East CIO Summit 2022 was supported by the Cyber Security Council UAE, Dubai Police, the Saudi Data and AI Authority, and by a number of leading companies from across the region, including: Strategic Partner: GBM; Digital Transformation Partners: Tech Mahindra and Oracle; Innovation Partner: Injazat; Smart ICT Partner: Dynatrace; Summit Partners: Riverbed, TATA Consultancy Services, Unifonic, SoftServe, Lenovo, Red Hat, Turbonomic, VMware, Mideast Data Systems, and AWS; Platinum Partners: CyberKnight, RiskRecon by Mastercard, BlackBerry, Tenable, BluePrism, Qualys, ServiceNow, Nutanix / Salesforce Tableau, Wizards, Armis, Denodo, Apptio, HCL, and Cloud4C; Technology Focus Group Partners: Outsystems, Equinix, Aruba, Netapp / Logicom, Informatica, Mandiant, Zoom, Nintex, ManageEngine, Confluent, Entrust, Mendix, Microfocus, SUSE, Glass House, Trellix, Freshworks, and Udacity; Fireside Chat Partner: Workato, and KYNDRYL; Dinner Partner: Symphony SummitAI; Associate Partners: the UAE Banks Federation, the Dubai Business Women Council, the Emirates Digital Association for Women, Women in AI, and Women in Cyber Security Middle East.
About IDC
International Data Corporation (IDC) is the premier global provider of market intelligence, advisory services, and events for the information technology, telecommunications, and consumer technology markets. With more than 1,200 analysts worldwide, IDC offers global, regional, and local expertise on technology, IT benchmarking and sourcing, and industry opportunities and trends in over 110 countries. IDC's analysis and insight helps IT professionals, business executives, and the investment community to make fact-based technology decisions and to achieve their key business objectives. Founded in 1964, IDC is a wholly owned subsidiary of International Data Group (IDG), the world's leading tech media, data, and marketing services company. To learn more about IDC, please visit www.idc.com. Follow IDC on Twitter at @IDC  and LinkedIn. Subscribe to the IDC Blog  for industry news and insights.
IDC in the Middle East, Turkey, and Africa
For the Middle East, Turkey, and Africa region, IDC retains a coordinated network of offices in Riyadh, Nairobi, Lagos, Johannesburg, Cairo, and Istanbul, with a regional center in Dubai. Our coverage couples local insights with international perspectives to provide a comprehensive understanding of markets in these dynamic regions. Our market intelligence services are unparalleled in depth, consistency, scope, and accuracy. IDC Middle East, Africa, and Turkey currently fields over 130 analysts, consultants, and conference associates across the region. To learn more about IDC MEA, please visit www.idc.com/mea. You can follow IDC MEA on Twitter at @IDCMEA.
Coverage
Companies Covered
Market Wizards Group B.V., OutSystems S.A., Riverbed Technology, Inc., Cloud4C Services FZ LLC, Confluent, Inc., Dynatrace LLC, Tech Mahindra Limited, Dubai Business Women Council, Apptio Inc., Tenable, Inc., stc Bahrain, Lenovo Group Limited, Qualys Inc., ManageEngine, Aruba Networks, Inc., Trellix Corp., Oracle Corporation, MasterCard Incorporated, Informatica LLC, Emirates Digital Association for Women, Logicom Group, ServiceNow, Inc., SoftServe Inc., Blue Prism Group plc, Blackberry Ltd., Amazon Web Services Inc., Central Agency for Information Technology, Kyndryl Inc., Udacity Inc., Red Hat, Inc., Women in Cyber Security Middle East, Mashreqbank PSC, United Arab Emirates, King Abdullah University of Science and Technology, Smart Dubai Government Establishment, HSBC Holdings plc, Emirates Global Aluminium PJSC, Salesforce.com, Inc., Injazat Data Systems LLC, Freshworks Inc., Zoom Video Communications Inc., The Communications and Information Technology Commission, Women in AI, Summit Software Inc., Gulf Business Machines B.S.C., HCL Technologies Limited, Turbonomic, Inc., Mendix Inc., NetApp, Inc., Nintex Group Pty. Ltd., Dubai Holding LLC, Al Baraka Islamic Bank BSC, Armis Inc., National Health Insurance Company Daman, Mideast Data Systems, Mandiant Inc., Princess Nourah Bint Abdul Rahman University, Tata Consultancy Services Limited, Equinix Inc., Entrust Corporation, Nutanix, Inc., CyberKnight, VMware, Inc., Workato, Inc., Micro Focus International plc, Denodo Technologies Inc., Unifonic, SUSE Linux GmbH, UAE Banks Federation
Regions Covered
Topics Covered