Current:

IDC Prepares to Host Virtual Edition of 'Cloud & Datacenter Roadshow 2022' for Sub-Saharan Africa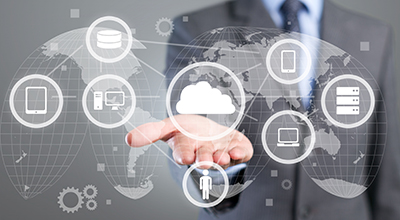 11 Mar 2022
IDC Prepares to Host Virtual Edition of 'Cloud & Datacenter Roadshow 2022' for Sub-Saharan Africa
Johannesburg – Sub-Saharan Africa's foremost IT decision makers will gather online next week for the latest installment of the annual IDC Cloud & Datacenter Roadshow. Hosted on IDC's fully immersive and interactive virtual platform, the event will take place on Thursday, March 17 and explore how organizations across Sub-Saharan Africa can capture the inherent value of cloud by reimagining the IT infrastructure that underpins the cloud operating model.
"The transition to cloud is becoming a strategic priority across the region," says Mark Walker, IDC's associate vice president for Sub-Saharan Africa. "Cloud deployments will undoubtedly help organizations to improve their operational efficiency over the long term, particularly those that have not yet fully optimized their technology environments. Indeed, organizations that are further down the transformation road are already realizing multiple benefits, including faster time to market, simplified innovation, easier scalability, and reduced risk. Those that get their operating models right can expect to see dramatic improvements in terms of target-state economics and transition costs."
The IDC Cloud & Datacenter Roadshow 2022 for Sub-Saharan Africa will present essential guidance from respected industry thought leaders on overcoming emerging multicloud networking challenges, optimizing datacenter performance to deliver maximum business efficiency, and building the infrastructure required to unleash an organization's true innovation potential. IDC's research director for cloud to edge datacenter strategies, Edward Ferrara, will also be on hand to present the event's keynote address, 'Delivering Enterprise-Level Agility in the Cloud Era'.
The agenda will incorporate three individually themed track sessions that will present expert insights on managing hybrid cloud infrastructure, ensuring the security of cloud services, and maximizing agility and minimizing risk in the cloud deployment and migration process. Delegates will also be able to explore IDC's exclusive CIO Masterclass Arena throughout the course of the event. This section of the virtual platform will showcase a series of pre-recorded best-practice case studies, fireside chats, and panel discussions featuring regional cloud pioneers such as:
• Dr. Sizwe Gwala, Head of Data Governance, Absa Group (South Africa)
• Dr. Pieter van der Walt, Group Information Governance & Privacy Officer, Discovery (South Africa)
• Vukosi Sambo, Head of Data Solutions, Medscheme (South Africa)    
• Simon Nare, Senior Technology Security Manager, MTN (South Africa)
• Munyaradzi Chikwanda, Head of Enterprise Architecture, Standard Bank (South Africa)
• Thobakgale Victor, Executive Technology Operations Lead, African Rainbow Minerals (South Africa)    
• Sudheer Prabhu, Group Chief Technology Officer, Cim Finance (Nigeria)
• Ademola Adesalu, General Manager, Operations & Technology, CRC Credit Bureau (Nigeria)
• Prasanna Burri, Group CIO, Dangoe Group (Nigeria)    
• Ramakrishna Potluri, Head of IT & Business Applications, Dangote Projects (Nigeria)    
• Jonathan Valentin, Head of IT, Evaco Group (Mauritius)        
• Jackson Ikiebe, Head of IT, FBN Insurance (Nigeria)        
• Cephas O. Okal, Infrastructure & Datacenter Manager, Madison Group (Kenya)        
• Sidney Louis Shilako, Chief Manager, ICT & Operations, Stima Sacco Society (Kenya)    
• Michael Michie, CIO, TripleOK Law (Kenya)        
• Hartnell Ndungi, Chief Data Officer, Absa Bank (Kenya)        
• Julius Orayo, Head of Digital & Innovations, Jubilee Holdings (Kenya)        
To learn more. please visit www.idc.com/mea/events/69605-idc-cloud-and-datacenter-roadshow  or contact Sheila Manek at smanek@idc.com    / +971 4 446 3154.
The IDC Cloud & Datacenter Roadshow 2022 by a number of leading companies from across the region, including: Platinum Partners: F5, VMware / First Distribution; Gold Partners: Commvault, Red Hat, Dell Technologies / Redington, Dartktrace, KnowBe4, Fortinet, and Check Point; and Silver Partners: ServiceNow and Comstor.
About IDC
International Data Corporation (IDC) is the premier global provider of market intelligence, advisory services, and events for the information technology, telecommunications, and consumer technology markets. With more than 1,200 analysts worldwide, IDC offers global, regional, and local expertise on technology, IT benchmarking and sourcing, and industry opportunities and trends in over 110 countries. IDC's analysis and insight helps IT professionals, business executives, and the investment community to make fact-based technology decisions and to achieve their key business objectives. Founded in 1964, IDC is a wholly owned subsidiary of International Data Group (IDG), the world's leading tech media, data, and marketing services company. To learn more about IDC, please visit www.idc.com. Follow IDC on Twitter at @IDC and LinkedIn. Subscribe to the IDC Blog for industry news and insights.
IDC in the Middle East, Turkey, and Africa
For the Middle East, Turkey, and Africa region, IDC retains a coordinated network of offices in Riyadh, Nairobi, Lagos, Johannesburg, Cairo, and Istanbul, with a regional center in Dubai. Our coverage couples local insights with international perspectives to provide a comprehensive understanding of markets in these dynamic regions. Our market intelligence services are unparalleled in depth, consistency, scope, and accuracy. IDC Middle East, Africa, and Turkey currently fields over 130 analysts, consultants, and conference associates across the region. To learn more about IDC MEA, please visit www.idc.com/mea. You can follow IDC MEA on Twitter at @IDCMEA.
Coverage
Companies Covered
VMware, Inc., KnowBe4 Inc., Fortinet, Inc., Commvault Systems, Inc., Checkpoint Systems, Inc., Red Hat, Inc., DarkTrace Ltd., Westcon International Ltd, ServiceNow, Inc., Dell Technologies Inc., F5 Networks, Inc.
Regions Covered
Topics Covered
Enterprise server, Governance, risk and compliance infrastructure, Hybrid clouds