Current:

New IDC MarketScape Names Accenture, IBM, Wipro, and Tech Mahindra as the Gulf Region's Top Cloud Professional Services Providers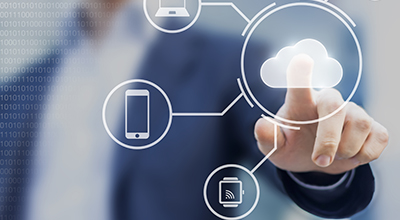 18 Jul 2022
New IDC MarketScape Names Accenture, IBM, Wipro, and Tech Mahindra as the Gulf Region's Top Cloud Professional Services Providers
Dubai – Accenture, IBM, Wipro, and Tech Mahindra have been identified as the Gulf region's leading cloud professional services providers, based on analysis of their strategies and capabilities conducted by International Data Corporation (IDC). The global technology research and consulting firm's 'IDC MarketScape: Gulf Countries Cloud Professional Services 2022 Vendor Assessment' study places these four global IT services providers in the market's "Leaders" category. After them sits the "Major Players" category, which comprises the following international and local IT companies: Kyndryl, HCL Technologies, Moro Hub, e& enterprise, MIDIS SI Group, and SITE.
Given the unique business environment and aspirations that characterize the Gulf, this timely regional study and assessment of cloud services providers has been designed to help CIOs make pragmatic and informed decisions that improve their cloud journeys.
"CIOs are engaging with both international and local IT cloud professional services providers depending on their immediate and long-term IT requirements to support business needs," says Eric Samuel, senior program manager for IT services at IDC. "While they seek to become technologically advanced in their respective industries, they also want local evidence of the strategies being developed using cloud services. In certain instances, CIOs tend to place more trust in local providers as these companies typically go the extra mile to ensure project success. On the other hand, many local providers are partnering with international cloud professional services providers as the latter have strong advisory and technical skills. As the levels of customer maturity around cloud services vary considerably, many providers are offering advisory services to help clients select the right cloud solutions and develop their cloud journeys."
Most of these advisory services are being delivered by international cloud professional services providers. While many of them have developed local cloud advisory teams and industry specializations, they are also collaborating with global cloud and industry specialists to develop innovative and futuristic solutions for their clients. Engaging in prototyping is increasing for such innovative projects and, in many cases, clients are engaging in co-innovation through the physical and digital Cloud Centers of Excellence that IT vendors have established. In addition, many providers have developed industry-specific or horizontal cloud use cases using proven methodologies that are accelerating cloud implementations.
The industry-specific advisory and migration capabilities of global providers are instrumental in formulating — and executing — the most suitable and relevant cloud migration strategy. "Global providers have resource pools distributed across a combination of in-country, nearshore, and offshore centers, with capabilities spanning consulting, migration, and implementation," says Melih Murat, associate research director for IT services at IDC. "The fact that organizations across the Gulf region are now more open to the idea of remote service delivery increases the importance of geographically dispersed service delivery centers. These service providers can use their in-country resources for more mission-critical activities and leverage nearshore/offshore resource centers to scale their resource capacity up and down. An important advantage of global providers is their ability to leverage in-house tools and frameworks designed for hybrid multicloud environments that are built on global industry best practices."
Thanks to the increasing number of cloud provider datacenters across the region, organizations in the Gulf countries have the flexibility to choose the most suitable cloud offerings based on their workload migration strategy and benefit from the best practices, tools, and frameworks of global providers during their cloud journey.
Local IT companies are also carving out a niche in the cloud professional services space. Several of them have invested in setting up local tier-certified datacenter facilities — some of which are green, energy-efficient datacenters — and are collaborating with international cloud vendors to address national- and industry-specific data sovereignty requirements. They are also addressing the security and data privacy requirements of their clients through accreditations with all the major security authorities, and by developing related capabilities accordingly, and as such, many CIOs are turning to trusted local IT companies for their cloud implementations.
"The Gulf region is a unique market that comes with its own set of opportunities and challenges," says Mufasir Yousuf, program manager for IT services at IDC. "On one hand, end customers are coming up with specific needs, and on the other hand, data security, regulations, and sovereignty requirements are posing key challenges that need to be addressed by the engaged cloud professional services provider. Services offered by global service providers are based on significant capabilities and expertise across the cloud domain, but at times they are not able to address the specific security and regulatory challenges of their customers. However, local players — though relatively new to the game and still in the process of finding their own niche positions in the market — have been successful in addressing most of these challenges."
About the study: This IDC MarketScape presents a vendor assessment of the 2022 cloud professional services market in the Gulf countries. This research represents a quantitative and qualitative assessment of the characteristics that explain a vendor's success in the marketplace and help anticipate its ascendancy. The assessment is based on vendors' cloud services strategies for the Gulf and the investments they have made to develop capabilities that address the specific needs of CIOs in the region. CIOs' perceptions about the key characteristics and capabilities of the providers were also included in this evaluation.
To learn more about 'IDC MarketScape: Gulf Countries Cloud Professional Services 2022 Vendor Assessment', please contact Sheila Manek at smanek@idc.com  or on +971 4 446 3154.
About IDC
International Data Corporation (IDC) is the premier global provider of market intelligence, advisory services, and events for the information technology, telecommunications, and consumer technology markets. With more than 1,300 analysts worldwide, IDC offers global, regional, and local expertise on technology, IT benchmarking and sourcing, and industry opportunities and trends in over 110 countries. IDC's analysis and insight helps IT professionals, business executives, and the investment community to make fact-based technology decisions and to achieve their key business objectives. Founded in 1964, IDC is a wholly owned subsidiary of International Data Group (IDG), the world's leading tech media, data, and marketing services company. To learn more about IDC, please visit www.idc.com. Follow IDC on Twitter at @IDC and LinkedIn. Subscribe to the IDC Blog for industry news and insights.
IDC in the Middle East, Turkey, and Africa
For the Middle East, Turkey, and Africa region, IDC retains a coordinated network of offices in Riyadh, Nairobi, Lagos, Johannesburg, Cairo, and Istanbul, with a regional center in Dubai. Our coverage couples local insights with international perspectives to provide a comprehensive understanding of markets in these dynamic regions. Our market intelligence services are unparalleled in depth, consistency, scope, and accuracy. IDC Middle East, Africa, and Turkey currently fields over 130 analysts, consultants, and conference associates across the region. To learn more about IDC MEA, please visit www.idc.com/mea. You can follow IDC MEA on Twitter at @IDCMEA.
Coverage
Companies Covered
HCL Technologies Limited, Wipro Limited, IBM, Kyndryl Inc., Emirates Telecommunications Corporation, Moro Hub, Tech Mahindra Limited, Accenture plc, Saudi Information Technology Co.
Regions Covered
Topics Covered
Hybrid clouds, IT consulting services, Infrastructure as a service, Platform as a service, Private cloud services, Public cloud services, Software as a service, Systems integration services