Current:

Kenya's Smartphone Market Sees Shipments Increase Despite Ongoing Global Component Shortages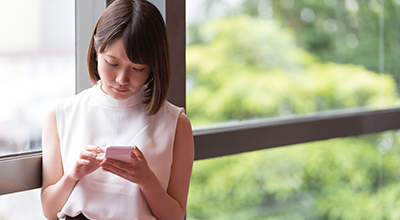 01 Jun 2022
Kenya's Smartphone Market Sees Shipments Increase Despite Ongoing Global Component Shortages
Nairobi, June 1, 2022 – Kenya's smartphone market saw shipments increase 4.5% year on year (YoY) in Q1 2022, according to the latest figures from global technology and consulting services firm International Data Corporation (IDC). However, the company's newly released Quarterly Global Mobile Phone Tracker shows that Kenya's overall mobile phone market was down 9.0% YoY, with feature phone shipments declining 31.6% YoY.
Smartphone shipments were up 12.7% from a quarter-on-quarter (QoQ) perspective in Q1 2022, thanks to the Kenyan shilling's stabilization against the U.S. dollar, which helped facilitate imports by vendors. Demand remains high and the market is seeing sustained vendor activity, including aggressive marketing and advertising campaigns and new model launches. Financing schemes for smartphone purchases are gaining traction in the market, and these played a significant role in helping consumers to acquire new devices during Q1 2022 even as rising inflation pushed the cost of devices up.
Smartphones accounted for 72.0% share of total mobile phone shipments across the country in Q1 2022, with the main vendors in this space successfully launching new models. Tecno led the way with 27.1% unit share, while Samsung (23.2%) and Safaricom (13.1%) placed second and third, respectively. Nokia, with its affordable C-series model, ranked fourth with 9.4% market share. The major players in the feature phone space were Tecno, with 36.5% unit share, Itel with 35.5%, and Nokia with 23.3%.
The average selling price (ASP) for smartphones increased 25.1% QoQ, which was mainly due to launches in the midrange and premium price bands. "Lower priced China brands — which for years have led a downward trend in ASPs — have been highly impacted by component shortages," says George Mbuthia, a research analyst at IDC. "This downward trend for ASPs has now been reversed as vendors focus on pushing higher-value devices to maximize profit and as more flagship models feature 5G capabilities."
In terms of price bands, the lower-end $0<$100 and $100-$200 segments saw shipments decline YoY in Q1 2022 as major vendors shifted their focus to midrange and high-end devices, with new models featuring bigger screens and 5G capabilities. The $200-$450 and >$450 price bands saw shipments increase YoY in Q1 2022 as a result of these new launches.  
"The main product launches throughout 2022 will be of 5G-enabled devices, which will drive strong growth in the market's value even though the total number of shipments is expected to decline," says Ramazan Yavuz, a senior research manager with IDC. "Mobile financing schemes will grow fast, and their potential is enormous given rising ASPs and growing inflation in the market."
For more information, please contact Sheila Manek at smanek@idc.com  or on +971 4 446 3154.
About IDC
International Data Corporation (IDC) is the premier global provider of market intelligence, advisory services, and events for the information technology, telecommunications, and consumer technology markets. With more than 1,200 analysts worldwide, IDC offers global, regional, and local expertise on technology, IT benchmarking and sourcing, and industry opportunities and trends in over 110 countries. IDC's analysis and insight helps IT professionals, business executives, and the investment community to make fact-based technology decisions and to achieve their key business objectives. Founded in 1964, IDC is a wholly owned subsidiary of International Data Group (IDG), the world's leading tech media, data, and marketing services company. To learn more about IDC, please visit www.idc.com. Follow IDC on Twitter at @IDC and LinkedIn. Subscribe to the IDC Blog for industry news and insights.
IDC in the Middle East, Turkey, and Africa
For the Middle East, Turkey, and Africa region, IDC retains a coordinated network of offices in Riyadh, Nairobi, Lagos, Johannesburg, Cairo, and Istanbul, with a regional center in Dubai. Our coverage couples local insights with international perspectives to provide a comprehensive understanding of markets in these dynamic regions. Our market intelligence services are unparalleled in depth, consistency, scope, and accuracy. IDC Middle East, Africa, and Turkey currently fields over 130 analysts, consultants, and conference associates across the region. To learn more about IDC MEA, please visit www.idc.com/mea. You can follow IDC MEA on Twitter at @IDCMEA.
Coverage