Current:

Ghana's Smartphone Market Declines as Rampant Inflation Stifles Demand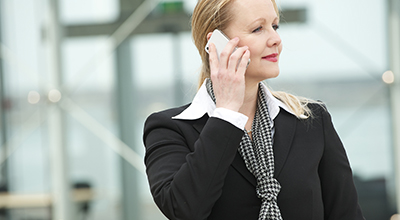 15 Dec 2022
Ghana's Smartphone Market Declines as Rampant Inflation Stifles Demand
Nairobi – According to the latest figures from global technology and consulting services firm International Data Corporation (IDC), Ghana's overall mobile phone market declined 10.9% year on year (YoY) in Q3 2022. The firm's Worldwide Quarterly Mobile Phone Tracker shows that smartphone shipments — which made up 48.9% of the market in Q3 2022 — were down 3.1% YoY, while shipments of feature phones — which accounted for 51.1% share — declined 17.3% over the same period.
The primary cause of the smartphone market's decline was the high USD to GHS exchange rate, which averaged 9.1 across the quarter, impacting imports heavily and driving higher average selling prices (ASPs). Rising inflation in the country is restricting the purchasing power of consumers and hampering demand for smartphones, particularly since constrained consumer budgets are increasingly being diverted towards essential goods.
"With inflation driving smartphone prices higher, vendors have been forced to shift their focus to devices priced below $200 in order to keep units moving," says George Mbuthia, a senior research analyst with IDC. "As a result, this price band accounted for 79.6% of overall smartphone shipments into Ghana during Q3 2022. Financing schemes such as MTN's 'Pick & Pay Later' (in collaboration with M-Kopa) and Vodafone's 'Pay Small Small' (PaySS) are gaining traction in the market to combat the decline in purchasing power. Such schemes are likely to play a significant role in helping consumers to continue buying new devices."
Samsung led Ghana's smartphone market in Q3 2022, with 44.6% share of total shipments. Tecno (28.1%) placed second, while Itel (9.7%) ranked third. The major players in the feature phone market were Itel (56.4%), Tecno (21.5%), and Nokia (17.7%).
The smartphone market's lowest price bands ($0<$200) saw an increase in shipments during the quarter as major vendors shifted their focus to entry-level devices. Meanwhile, the worsening economic outlook saw the premium price band ($450+) decline as prices increased with muted demand for these high-end devices.
"Shipments of 5G smartphones increased 9.2% quarter on quarter in Q3 2022, with 5G devices accounting for 18.3% of all smartphones shipped to the country during the quarter," says Ramazan Yavuz, a senior research manager with IDC. "While the transition from feature phones to smartphones and from 4G to 5G will help the market improve over the longer term, mobile financing schemes will have a more immediate effect in helping consumers to cope with rising inflation and higher ASPs."
To learn more about IDC's Worldwide Quarterly Mobile Phone Tracker, please contact Sheila Manek at smanek@idc.com  or on +971 4 446 3154.
About IDC
International Data Corporation (IDC) is the premier global provider of market intelligence, advisory services, and events for the information technology, telecommunications, and consumer technology markets. With more than 1,300 analysts worldwide, IDC offers global, regional, and local expertise on technology, IT benchmarking and sourcing, and industry opportunities and trends in over 110 countries. IDC's analysis and insight helps IT professionals, business executives, and the investment community to make fact-based technology decisions and to achieve their key business objectives. Founded in 1964, IDC is a wholly owned subsidiary of International Data Group (IDG), the world's leading tech media, data, and marketing services company. To learn more about IDC, please visit www.idc.com. Follow IDC on Twitter at @IDC and LinkedIn. Subscribe to the IDC Blog for industry news and insights.
IDC in the Middle East, Turkey, and Africa
For the Middle East, Turkey, and Africa region, IDC retains a coordinated network of offices in Riyadh, Nairobi, Lagos, Johannesburg, Cairo, and Istanbul, with a regional center in Dubai. Our coverage couples local insights with international perspectives to provide a comprehensive understanding of markets in these dynamic regions. Our market intelligence services are unparalleled in depth, consistency, scope, and accuracy. IDC Middle East, Africa, and Turkey currently fields over 130 analysts, consultants, and conference associates across the region. To learn more about IDC MEA, please visit www.idc.com/mea. You can follow IDC MEA on Twitter at @IDCMEA.
Coverage
Regions Covered
Topics Covered