Current:

Egypt's Smartphone Market Experiences Major Downturn in Q3 2022, But Recovery Is Forecast for 2023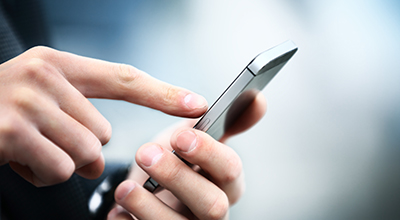 12 Dec 2022
Egypt's Smartphone Market Experiences Major Downturn in Q3 2022, But Recovery Is Forecast for 2023
Cairo – Newly released data from IDC's Worldwide Quarterly Mobile Phone Tracker shows that Egypt's smartphone market was down 73.4% year on year in Q3 2022 to just 0.8 million units, with shipments shrinking to less than one-third of their size in Q3 2021. This large decline resulted from several restrictions imposed by the government on mobile phone imports during the year.
The first intervention came as a new 10% import tariff was implemented on mobile phones in November 2021. This was followed in February 2022 by a requirement for all import payments to be conducted via letters of credit (LCs). Since March 2022, the government has approved a very limited number of LC requests for mobile phone imports as the devices are deemed to be non-essential goods. All of this caused severe disruptions in the market during the first three quarters of 2022.
In order to serve the market without being impacted by the restrictions, Transsion, Vivo, Nokia, and Samsung resorted to local assembly and have already established local production facilities. Vivo and Samsung opted to set up their own assembly lines, while Transsion and Nokia are cooperating with local manufacturers in Egypt.
"More brands are aspiring to join the local assembly initiative in Egypt, thanks to promising country dynamics and the large size of the population," says Taher Abdel Hameed, a senior research analyst at IDC. "These brands are eyeing developments in two other markets in the region where a transition to local production has already occurred, namely Turkey and Pakistan. While these two mobile phone markets are now dominated by local assembly, it is too early to call the initiative a success due to the challenging economic situations in both countries."
Samsung led the way in Egypt's shrinking smartphone market in Q3 2022, with 26.0% unit share, followed by Xiaomi in second place and Infinix in third. Notably, Vivo entered into the top five vendor rankings for the first time in Q3 2022 thanks to the local production of its devices.
Looking ahead, IDC expects Egypt's smartphone market to bounce back from the turmoil of 2022 to total 8.8 million units in 2023. "Egypt is a large and dynamic market with a promising outlook despite the current challenges," says Ramazan Yavuz, a senior research manager at IDC. "The market will recover in 2023 as the local assembly initiative gains momentum and the government eases its restrictions."
For more information, please contact Sheila Manek at smanek@idc.com or on +971 4 446 3154.
About IDC
International Data Corporation (IDC) is the premier global provider of market intelligence, advisory services, and events for the information technology, telecommunications, and consumer technology markets. With more than 1,300 analysts worldwide, IDC offers global, regional, and local expertise on technology, IT benchmarking and sourcing, and industry opportunities and trends in over 110 countries. IDC's analysis and insight helps IT professionals, business executives, and the investment community to make fact-based technology decisions and to achieve their key business objectives. Founded in 1964, IDC is a wholly owned subsidiary of International Data Group (IDG), the world's leading tech media, data, and marketing services company. To learn more about IDC, please visit www.idc.com. Follow IDC on Twitter at @IDC and LinkedIn. Subscribe to the IDC Blog for industry news and insights.
IDC in the Middle East, Turkey, and Africa
For the Middle East, Turkey, and Africa region, IDC retains a coordinated network of offices in Riyadh, Nairobi, Lagos, Johannesburg, Cairo, and Istanbul, with a regional center in Dubai. Our coverage couples local insights with international perspectives to provide a comprehensive understanding of markets in these dynamic regions. Our market intelligence services are unparalleled in depth, consistency, scope, and accuracy. IDC Middle East, Africa, and Turkey currently fields over 130 analysts, consultants, and conference associates across the region. To learn more about IDC MEA, please visit www.idc.com/mea. You can follow IDC MEA on Twitter at @IDCMEA.
Coverage