Current:

Kenya's Smartphone Market Continues to Contract, But Mobile Financing Schemes Offer Ray of Light for the Future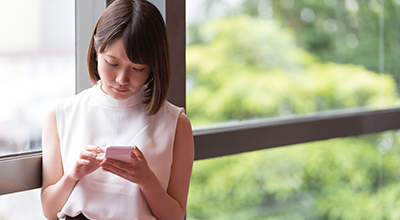 10 Mar 2023
Kenya's Smartphone Market Continues to Contract, But Mobile Financing Schemes Offer Ray of Light for the Future
Nairobi, March 10, 2023 – Kenya's smartphone market declined for the second consecutive quarter in Q4 2022, with shipments down 13.5% year on year (YoY). That's according to the latest figures from International Data Corporation (IDC), with the global technology and consulting services firm's Worldwide Quarterly Mobile Phone Tracker showing that smartphones now account for 72% share of overall mobile phone shipments to the country.
The decline was primarily caused by supply shortages and inflation. In addition, the dollar averaged 121.09 to the Kenya shilling in Q4 2022, leading to increased import costs and higher street prices. Consumer spending on smartphones declined as prices for basic commodities increased, constraining budgets for technology products. Finally, smartphone distributors held back on their investments and reduced their inventories as prices kept fluctuating in an attempt to avoid losses.
Samsung led the way in Kenya's smartphone market in Q4 2022 with 31.7% unit share. Tecno took second place with 18.8% share, while third-placed Infinix accounted for 9.2% shipments. Samsung leveraged its distribution through the M-KOPA asset-financing platform, which provides underbanked customers in Africa with the opportunity to purchase products like smartphones.
"While the general market sentiment was negative in Q4 2022 and reflective of the supply chain squeeze that occurred throughout 2022, those vendors that offered their products via asset-financing platforms were the least impacted, demonstrating a growing appetite for mobile financing schemes," says George Mbuthia, a senior research analyst at IDC. "As shown by the rapid uptake of M-PESA, these platforms promise the next big innovative service and fast penetration, appealing to the vast but untapped segments of the consumer base in Africa. Very soon, the industry will witness these platforms grow, taking the smartphone market along with it."
Figure 1: Kenya Smartphone Market by Price Band Share (Units)
The share of smartphone shipments from the lower price band ($0<$100) declined year on year, from 41.2% in Q4 2021 to 28.6% in Q4 2022. To take advantage of higher profit margins, vendors shifted their portfolios to the mid-level price band ($100<$200) in Q4 2022, with the share of shipments from this band increasing to 55.3%, up from 41.0% in Q4 2021. The premium price band (>$450) saw its share of shipments grow year on year, spurred by new model launches and increased marketing investment in this segment.
Looking at 2023 as a whole, IDC expects Kenya's smartphone market to remain relatively flat, with shipments growing by just 1.4%. "Inflation is expected to hurt the smartphone market this year and the recovery will begin only in the final quarter of 2023 as economic uncertainty diminishes, vendors bring price volatility under control, and supply shortages come to an end," says Ramazan Yavuz, a senior research manager at IDC. "With all the challenges in the market, the rapid transition to smartphones will continue, enabled by mobile financing schemes such as M-KOPA and Easy-Pay that help consumers to purchase new devices even as prices continue to rise."
For more information, please contact Sheila Manek at smanek@idc.com  or on +971 4 446 3154.
About IDC
International Data Corporation (IDC) is the premier global provider of market intelligence, advisory services, and events for the information technology, telecommunications, and consumer technology markets. With more than 1,300 analysts worldwide, IDC offers global, regional, and local expertise on technology, IT benchmarking and sourcing, and industry opportunities and trends in over 110 countries. IDC's analysis and insight helps IT professionals, business executives, and the investment community to make fact-based technology decisions and to achieve their key business objectives. Founded in 1964, IDC is a wholly owned subsidiary of International Data Group (IDG), the world's leading tech media, data, and marketing services company. To learn more about IDC, please visit www.idc.com. Follow IDC on Twitter at @IDC and LinkedIn. Subscribe to the IDC Blog for industry news and insights.
IDC in the Middle East, Turkey, and Africa
For the Middle East, Turkey, and Africa region, IDC retains a coordinated network of offices in Riyadh, Nairobi, Lagos, Johannesburg, Cairo, and Istanbul, with a regional center in Dubai. Our coverage couples local insights with international perspectives to provide a comprehensive understanding of markets in these dynamic regions. Our market intelligence services are unparalleled in depth, consistency, scope, and accuracy. IDC Middle East, Africa, and Turkey currently fields over 130 analysts, consultants, and conference associates across the region. To learn more about IDC MEA, please visit www.idc.com/mea. You can follow IDC MEA on Twitter at @IDCMEA.
Coverage