Current:

New IDC MarketScape Evaluates Product Innovation and PLM Solutions Providers for Retail Brands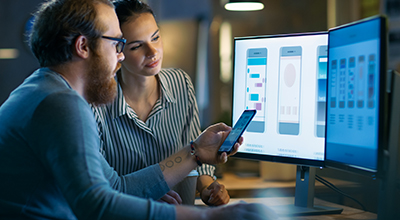 19 Jan 2016
New IDC MarketScape Evaluates Product Innovation and PLM Solutions Providers for Retail Brands
There are five companies that stand out as PLM market leaders
FRAMINGHAM, Mass., January 19, 2016 – IDC Retail Insights today announced the availability of a new IDC MarketScape report designed to evaluate the leading product lifecycle management (PLM) and product innovation platform providers. The new study, IDC MarketScape: Worldwide Retail Brand Product Innovation and PLM 2016 Vendor Assessment (Doc #US40521315), examines the breadth of capabilities and support offered by each vendor and outlines the strengths and challenges these vendors face. Twelve vendors are evaluated in this report, including: Bamboo Rose, CBX, Centric, CGS, Dassault Systèmes, DeSL, Gerber, Lectra, PTC, NGC, SAP, and TXT.
ClicktoTweet : New IDC MarketScape Evaluates Product Innovation and PLM Solutions Providers for Retail Brands
According to Victoria Brown, Senior Research Analyst, IDC Retail Insights, "The twelve vendors invited to participate have demonstrated that they have a significant retail brand market presence, continued growth in the retail brands market, and a wealth of experiences and best practices to share with retail brands. The solutions offered by these vendors are enabling retailers to innovate the ways in which they design, source, and supply goods."
The new IDC MarketScape provides a unified, collaborative, and widened view of the product innovation and PLM platform market and is intended for design and development as well as internal and external product team members from every discipline. The unified view is intended to support improved decision making, systems automation, profitable products, and customer experiences. The report also provides recommendations on choosing and working with a strategic partner in the PLM market. The following is a sample of the key takeaways for end users:
Know what's possible, define best practices, and develop a road map that meets your current and future (even potential) needs. The industry is in a period of rapid innovation and digital transformation should be an objective.
Understand the market for retail brand product innovation and PLM software. Vendors have a wide range of strengths and weaknesses, and your company should make sure that you are evaluating vendors that can sustain your best practices and meet all of your defined objectives from concept to order.
Align with vendors and partners that work with organizations like yours, taking into account objectives, geographic range, size, and complexity (vertically integrated, retail only, wholesale or manufacturing divisions). Some vendors typically provide services to large global enterprises to manage product innovation and PLM from concept to order, while others deliver broad supply chain capabilities to smaller organizations.
IDC MarketScape criteria selection, weightings, and vendor scores represent well-researched IDC judgment about the market and specific vendors. IDC analysts tailor the range of standard characteristics by which vendors are measured through structured discussions, surveys, and interviews with market leaders, participants and end users. Market weightings are based on user interviews, buyer surveys and the input of a review board of IDC experts in each market. IDC analysts base individual vendor scores, and ultimately vendor positions within the IDC MarketScape, on detailed surveys and interviews with the vendors, publicly available information and end-user experiences in an effort to provide an accurate and consistent assessment of each vendor's characteristics, behavior and capability.
For additional information about this report or to arrange a one-on-one briefing with Victoria Brown or Leslie Hand, please contact Sarah Murray at 781-378-2674 or sarah@attunecommunications.com. Reports are available to qualified members of the media. For information on purchasing reports, contact insights@idc.com ; reporters should email sarah@attunecommunications.com.
About IDC MarketScape
IDC MarketScape vendor analysis model is designed to provide an overview of the competitive fitness of IT, telecommunications, or industry-specific suppliers in a given market. The research methodology utilizes a rigorous scoring methodology based on both qualitative and quantitative criteria that results in a single graphical illustration of each vendor's position within a given market. IDC MarketScape provides a clear framework in which the product and service offerings, capabilities and strategies, and current and future market success factors of IT, telecommunications, or industry-specific vendors can be meaningfully compared. The framework also provides technology buyers with a transparent foundation to allow companies to independently compare the strengths and weaknesses of current and prospective vendors.
About IDC Retail Insights
IDC Retail Insights assists retail businesses and IT leaders, as well as the suppliers who serve them, in making more effective technology decisions by providing accurate, timely, and insightful fact-based research and consulting services. Staffed by senior analysts with decades of industry experience, our global research analyzes and advises on business and technology issues facing the retail industry. International Data Corporation (IDC) is the premier global provider of market intelligence, advisory services, and events for the information technology market. IDC is a subsidiary of IDG, the world's leading technology, media, research, and events company. For more information, please visit www.idc-ri.com, email info@idc-ri.com, or call 508-988-7900. Visit the IDC Retail Insights Community at http://idc-community.com/retail.
Coverage
Companies Covered
Regions Covered
Topics Covered
Vertical Markets