Current:

Financial Services IT Spending to Reach $480 Billion Worldwide in 2016, According to IDC Financial Insights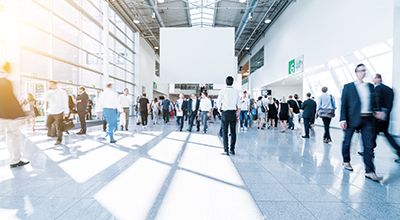 27 Apr 2016
Financial Services IT Spending to Reach $480 Billion Worldwide in 2016, According to IDC Financial Insights
New series of spending guides examine financial services IT spending, including 3rd Platform
FRAMINGHAM, Mass., April 27, 2016 – According to a series of new IDC Financial Insights Worldwide IT Spending Guides , financial services IT spending will reach almost $480 billion worldwide in 2016 with a five-year compound annual growth rate (CAGR) of 4.2%. The new series of guides for banking, capital markets, insurance, and financial services risk serve as an industry benchmark for consistent, detailed market data on the industry. The annual guides provide a profile of IT spending across more than 80 functional processes, and a variety of geographic regions, institution types, financial services segments, technology categories, and company size tiers.
ClickToTweet : IDC #Financial Insights releases 4 new #IT Spending Guides on #banking, #insurance, #risk & capital markets bit.ly/1XSHaqO #finance
The four new IDC Financial Insights IT Spending Guide forecast reports include:
"This year, we are excited to introduce a different view of U.S. financial services spending on 3rd Platform technologies – cloud, mobile and big data/analytics," said Karen Massey, Senior Research Analyst, IDC Financial Insights. "These foundational components of digital transformation (DX), have significantly impacted IT budgets in 2016. Forward thinking financial institutions understand the value of leveraging these technologies to better meet the demands of performance, efficiency, compliance, and competition."
Key highlights of the new Spending Guides include:
The addition of U.S. 3rd Platform – cloud, mobile, big data/analytics – IT spending forecasts for banking, capital markets and insurance to reflect the significance of these technologies in financial services. (Additional 3rd Platform forecasts will be published in 2016).
Banking IT spending accounts for the largest portion of financial services IT spending at more than $275 billion worldwide, as well as delivering the largest growth at 4.5%.
Financial services risk management will reach $85 billion worldwide in 2016 across the three sectors, with a growth rate of more than 7%.
To arrange a one-on-one briefing with Karen Massey, please contact Sarah Murray at 781-378-2674 or sarah@attunecommunications.com. Reports are available to qualified members of the media. For information on purchasing reports, contact insights@idc.com ; reporters should email sarah@attunecommunications.com.
About IDC Financial Insights
IDC Financial Insights assists financial service businesses and IT leaders, as well as the suppliers who serve them, in making more effective technology decisions by providing accurate, timely, and insightful fact-based research and consulting services. Staffed by senior analysts with decades of industry experience, our global research analyzes and advises on business and technology issues facing the banking, insurance, and securities and investments industries. International Data Corporation (IDC) is the premier global provider of market intelligence, advisory services, and events for the information technology market. IDC is a subsidiary of IDG, the world's leading technology, media, research, and events company. For more information, please visit www.idc-fi.com, email info@idc-fi.com, or call 508-620-5533. Visit the IDC Financial Insights Community at http://idc-insights-community.com/financial.
Coverage