Current:

IDC Financial Insights Reveals Winners of IDC Financial Insights FinTech Rankings Real Results Awards 2016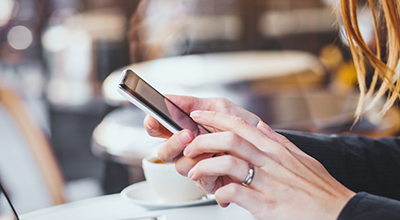 07 Sep 2016
IDC Financial Insights Reveals Winners of IDC Financial Insights FinTech Rankings Real Results Awards 2016
Intellect Design Arena Ltd. Named #1 overall winner for work with Sonali Bank
FRAMINGHAM, Mass., September 7, 2016 – IDC Financial Insights today announced the winners of the 2016 IDC Financial Insights FinTech Rankings Real Results Awards. The second annual awards recognize IT providers that have enabled real, measurable, and future-enabling change at a client financial institution (bank, insurance company, or capital markets firm) in the global financial services market. Intellect Design Arena Ltd. was named the #1 Overall winner for implementation of its Core Banking System (CBS) at Bangladesh-based Sonali Bank. The bank needed to move to a real-time banking platform to enable enhanced functionality and customer experience. As a result of the Intellect CBS implementation, the bank reports that it can now create new products in a tenth of the time it used to take, is experiencing a customer growth rate of 35%, and has grown its assets by 20%. To learn more about the awards, please visit HERE. Follow us on twitter @IDC.
ClicktoTweet : #IDCFinancialInsights Reveals Winners of #FinTech Real Results Awards 2016
Nominees were judged by a panel of Research Directors from IDC Financial Insights, as well as executives from top-tier banks, including Alliance Bank Malaysia, Citibank, and Credit Suisse. In addition to the #1 Overall winner, IDC Financial Insights FinTech Rankings Real Results named winners in five categories including:
Enterprise Efficiency – Intellect Design Arena Ltd. (Sonali Bank)
Digital Transformation – Objectway (CheBanca)
Governance, Risk, Compliance & Security – Moody's Analytics (China Guangfa Bank)
Big Data & Analytics – Teradata (CMB)
Customer Engagement – Fiserv (Gesa Credit Union)
"This year's Real Results program has proven that the number and quality of case studies that demonstrate real and measurable benefits with the implementation of technology hasn't slowed down," said Jerry Silva, research director, Global Banking Research at IDC Financial Insights. "We congratulate Intellect Design Arena and all of the winners this year for their continued success in helping banks achieve quantifiable success."
Nominations for the annual awards will open in May 2017. The IDC Financial Insights FinTech Rankings Real Results Awards are a complement to the annual IDC Financial Insights FinTech Rankings Top 100 and Enterprise Top 25. Now in its 13th year, IDC recently announced the 2016 winners. View the full list HERE.
For additional information about the IDC Financial Insights FinTech Rankings Real Results Awards, please contact Sarah Murray at 781-378-2674 or sarah@attunecommunications.com.
About IDC Financial Insights
IDC Financial Insights assists financial service businesses and IT leaders, as well as the suppliers who serve them, in making more effective technology decisions by providing accurate, timely, and insightful fact-based research and consulting services. Staffed by senior analysts with decades of industry experience, our global research analyzes and advises on business and technology issues facing the banking, insurance, and securities and investments industries. International Data Corporation (IDC) is the premier global provider of market intelligence, advisory services, and events for the information technology market. IDC is a subsidiary of IDG, the world's leading technology, media, research, and events company. For more information, please visit www.idc.com/financial, email info@idc-fi.com, or call 508-620-5533. Visit the IDC Financial Insights Community at http://idc-community.com/financial.
Coverage
Companies Covered
Regions Covered
Topics Covered
Vertical Markets