Current:

IDC Manufacturing Insights Provides Framework for Service Innovation in the Move Toward Profitable Customer Centricity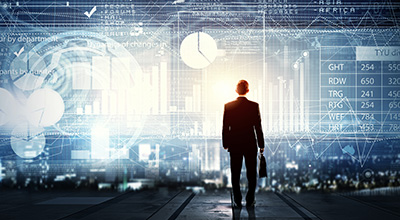 05 Oct 2016
IDC Manufacturing Insights Provides Framework for Service Innovation in the Move Toward Profitable Customer Centricity
New IDC MaturityScape guides organizations in their journey to achieve customer centricity in service innovation
FRAMINGHAM, Mass., October 5, 2016 – More than 30 billion connected "things" are expected in the market by 2020, and to keep up, manufacturers intend to double the percentage of their products that are connected in the next three years. Manufacturers are challenged to deliver value-added, profitable services through these connected products. They can do this through technology, namely the Internet of Things (IoT), and offer value-added services such as monitoring, predictive maintenance, and guaranteed uptime, each of which creates a potential new revenue stream that extends the lifetime value of a customer. To enable executive leadership, IT and business leaders to redefine their customer relationships and the way they deliver value to the customer, IDC Manufacturing Insights has developed, IDC MaturityScape: Manufacturing Service Innovation (Doc #US41758816).
ClicktoTweet : #IT leaders in #manufacturing can achieve customer centricity with IDC MaturityScape on Service #Innovation bit.ly/2dV34gq @hashtonIDC
"As the technological foundation for service innovation becomes established, IDC Manufacturing Insights sees a shift in how the processes and functional areas of after-sales services are managed both operationally and strategically," said Heather Ashton, research manager for IDC Manufacturing Insights.
IDC Manufacturing Insights presents the IDC MaturityScape for Service Innovation as a road map to help guide manufacturers through their current and aspirational approaches to customer support and service delivery throughout the service lifecycle. It can enable manufacturers to:
Assess their competency and maturity in service innovation and identify where they are on their journey.
Help start a conversation among business, digital, and technology executives about goals, strategies, and actions relative to service innovation initiatives that focus on delivering financial benefits along with customer satisfaction.
Use the baseline in this document to identify and define short- and long-term goals and help plan for improvements across all of the dimensions of pursuing service innovation initiatives.
For additional information about this report or to arrange a one-on-one briefing with Heather Ashton please contact Sarah Murray at 781-378-2674 or sarah@attunecommunications.com. Reports are available to qualified members of the media. For information on purchasing reports, contact insights@idc.com ; reporters should email sarah@attunecommunications.com.
IDC MaturityScape
IDC MaturityScape reports are used by IT executives and their enterprise partners to have a structured way to identify their current level of maturity, and the gap between where they are and where they want to be to maintain competitive balance or achieve industry superiority. Using IDC MaturityScapes is a way to reduce the friction of change, to make more precise investments, and to identify the details of governance, process, technology, organization, and other factors that can derail the best-laid technology initiative.
About IDC Manufacturing Insights
IDC Manufacturing Insights assists manufacturing businesses and IT leaders, as well as the suppliers who serve them in making more effective technology decisions by providing accurate, timely, and insightful fact-based research and consulting services. Staffed by senior analysts with decades of industry experience, our global research analyzes and advises on business and technology issues facing asset intensive, brand oriented, technology oriented, and engineering oriented manufacturing industries. International Data Corporation (IDC) is the premier global provider of market intelligence, advisory services, and events for the information technology market. IDC is a wholly-owned subsidiary of International Data Group (IDG), the world's leading media, data and marketing services company. For more information, please visit www.idc-mi.com, email info@idc-mi.com, or call 508-988-7900. Visit the IDC Manufacturing Insights Community at http://idc-community.com/manufacturing.
Coverage