Current:

IDC Financial Insights Reveals 2017 FinTech Rankings and Real Results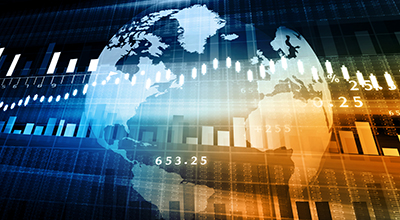 11 Sep 2017
IDC Financial Insights Reveals 2017 FinTech Rankings and Real Results
Final rankings revealed on the first night of 2017 FinovateFall Conference
FRAMINGHAM, Mass., September 11, 2017 – IDC Financial Insights today announced the 2017 IDC FinTech Rankings and Real Results, the 14th and 3rd annual respectively. The annual IDC FinTech Rankings evaluate global technology providers of hardware, software, and IT services. This analysis of revenues derived from the financial services industry creates meaningful rankings and puts the information in the context of industry trends that affect both the institutions that buy technology and the companies that provide IT solutions to the industry. The IDC FinTech Rankings Real Results case study format entries are evaluated by a panel of financial services executives and IDC Financial Insights analysts globally and awarded to the companies that demonstrate innovation and results at a financial institution client. To download the rankings and the winners, please visit: http://www.idc.com/prodserv/insights/#financial-fintech_rankings
IDC Financial Insights will formally announce the final rankings at an invitation-only reception on the first night of the 2017 FinovateFall Conference at the New York Hilton Midtown. Finovate is the only conference series focused exclusively on showcasing the best and most innovative new financial and banking technologies.
"We are honored to be at the top of this prestigious global rankings as it validates our focused strategy and the investments we continue to make in innovative new solutions that solve critical problems for financial institutions around the world," said FIS President and Chief Executive Officer Gary Norcross.
IDC Financial Insights' unmatched breadth and depth of industry expertise in global financial services, coupled with more than a decade of compiling the IDC FinTech Rankings, is what differentiates the IDC FinTech Rankings program. This keen insight helps the team at IDC Financial Insights offer client institutions – banks, capital market firms, and insurance companies – with the insight needed to drive strategic IT investment decisions. To learn more about the rankings and our continued coverage of the top global providers of financial technology follow us on Twitter @IDC.
"We are thrilled to announce the 2017 IDC FinTech Rankings and Real Results, and congratulate the global financial services technology leaders exemplified," said Karen Massey, senior analyst, IDC Financial Insights. "The financial services industry is currently faced with a disruptive landscape and changing consumer behaviors. The IDC FinTech Rankings represent those IT providers that have demonstrated success and are poised to take their financial institution clients to the next level of innovation and transformation."
The 2017 IDC FI FinTech Rankings Top 10:
1. FIS
2. Tata Consultancy Services
3. Fiserv, Inc.
4. Cognizant Technology Solutions
5. NTT DATA
6. Diebold Nixdorf
7. Infosys, Limited
8. NCR Corporation
9. Total System Services, Inc. (TSYS)
10. Nomura Research Institute, Ltd.
The 2017 IDC FI FinTech Rankings Enterprise Top 3:
1. IBM
2. Accenture
3. Cisco Systems, Inc.
2017 IDC Fintech Rankings Real Results Overall Winner:
1. GFT Technologies
For additional information about the 2017 IDC FinTech Rankings, please contact Sarah Murray at 781-378-2674 or sarah@attunecommunications.com. Reports are available to qualified members of the media. For information on purchasing reports, contact insights@idc.com ; reporters should email sarah@attunecommunications.com.
About IDC Financial Insights
IDC Financial Insights assists financial service businesses and IT leaders, as well as the suppliers who serve them, in making more effective technology decisions by providing accurate, timely, and insightful fact-based research and consulting services. Staffed by senior analysts with decades of industry experience, our global research analyzes and advises on business and technology issues facing the banking, insurance, and securities and investments industries. International Data Corporation (IDC) is the premier global provider of market intelligence, advisory services, and events for the information technology market. IDC is a wholly-owned subsidiary of International Data Group (IDG), the world's leading media, data and marketing services company that activates and engages the most influential technology buyers. For more information, please visit www.idc.com/financial, email info@idc-fi.com, or call 508-620-5533. Visit the IDC Financial Insights Community at http://idc-community.com/financial.
Coverage
Companies Covered
Regions Covered
Topics Covered
Vertical Markets