Current:

IDC MarketScape Breaks New Ground in Mobile Threat Management (MTM)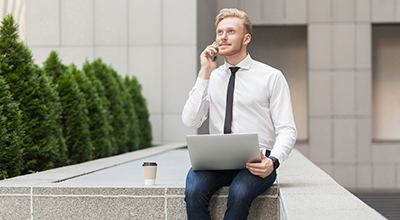 04 Oct 2017
IDC MarketScape Breaks New Ground in Mobile Threat Management (MTM)
New report assesses where in the market MTM security software providers stand
FRAMINGHAM, Mass., October 4, 2017 — Mobile security/compliance is the biggest challenge of mobility deployment for businesses according to a recent International Data Corporation (IDC) survey on mobility. A new report, IDC MarketScape: Worldwide Mobile Threat Management Security Software 2017 Vendor Assessment (Doc # US42373417), analyzes quantitative and qualitative characteristics that define current market demands and expected buyer needs for mobile threat management (MTM) software. The IDC MarketScape methodology assesses the strategies and capabilities of worldwide mobile threat management security software providers that contribute to their success in the marketplace and help anticipate their ascendancy.
Click to Tweet : "New IDC Report Assesses Where #Mobile Threat #Management #Security #Software Providers Stand"
The report evaluated nine vendors that serve the enterprise mobility space: Appthority, Better Mobile Security, Check Point, Kaspersky, Lookout, Symantec, Wandera, Zimperium, and Zscaler. IDC MarketScape criteria selection, weightings and vendor scores represent well-researched IDC judgment about the market and vendors through structured discussions, surveys and interviews with market leaders, participant buyers and end users.
"Mobile threat management is emerging as a must-have puzzle piece for successful enterprise mobility deployment and management," said Mike Jennett, research vice president, Enterprise Mobility Strategies. "With the expansion of mobile usage for corporate work, the need for secure communications and the shoring up of device vulnerabilities is becoming essential. The marketplace is responding with a robust offering of tools now available to the enterprise from MTM vendors that integrate with existing security and enterprise mobility management (EMM) tools. Integrating these tools into existing enterprise mobility deployments will expand enterprise security capabilities to handle both device and network risks associated with mobile deployments."
Key findings from the study that enterprises must consider as they look to deploy their MTM solutions include:
Vendors' MTM products are primarily focused on iOS and Android platforms with limited availability on the Windows 10 platform, with many believing the traditional Windows security products cover that area. This leaves a gap between pure-play mobile devices and enterprise tablet devices utilizing the Windows 10 operating system.
Capabilities found in most MTM products focus on protecting the device from phishing attacks, man-in-the-middle attacks, and device-specific security issues such as jailbreaking. Advanced MTM providers cover every aspect of interactions with the mobile device — from user downloaded apps through to network connections. Thwarting SMS-based attacks is also a focus for MTM providers, as texting is a frequently used business communications tool that falls outside the area of most traditional security solutions.
Carrier partnerships are key go-to-market strategies for MTM providers as a way to get their software deployed on enterprise mobile devices provisioned through mobile operators and managed via mobile life-cycle management or managed EMM solutions.
Similar to carrier partnerships, EMM partnerships are critical for MTM providers in business deployments, as most MTM solutions rely on these platforms for a range of remediation and device-level enforcement capabilities, as well as distribution of MTM agents to corporate-liable and BYO devices.
Customers of MTM software are focused on device management beyond standard EMM and looking for the next level of security for their enterprise devices.
For additional information about this report or to arrange a one-on-one briefing with Mike Jennett, please contact Sarah Murray at 781-378-2674 or sarah@attunecommunications.com. Reports are available to qualified members of the media. For information on purchasing reports, contact insights@idc.com ; reporters should email sarah@attunecommunications.com.
About IDC MarketScape
The IDC MarketScape vendor analysis model is designed to provide an overview of the competitive fitness of IT, telecommunications, or industry-specific suppliers in a given market. The research methodology utilizes a rigorous scoring methodology based on both qualitative and quantitative criteria that results in a single graphical illustration of each vendor's position within a given market. IDC MarketScape provides a clear framework in which the product and service offerings, capabilities and strategies, and current and future market success factors of IT, telecommunications, or industry-specific vendors can be meaningfully compared. The framework also provides technology buyers with a transparent foundation to allow companies to independently compare the strengths and weaknesses of current and prospective vendors.
About IDC
International Data Corporation (IDC) is the premier global provider of market intelligence, advisory services, and events for the information technology, telecommunications, and consumer technology markets. With more than 1,100 analysts worldwide, IDC offers global, regional, and local expertise on technology and industry opportunities and trends in over 110 countries. IDC's analysis and insight helps IT professionals, business executives, and the investment community to make fact-based technology decisions and to achieve their key business objectives. Founded in 1964, IDC is a wholly-owned subsidiary of International Data Group (IDG), the world's leading media, data and marketing services company that activates and engages the most influential technology buyers. To learn more about IDC, please visit www.idc.com. Follow IDC on Twitter at @IDC and LinkedIn.
Coverage
Companies Covered
Wandera, Inc., Zscaler Inc., Appthority, Inc., Kaspersky Lab, Inc., Zimperium, Inc., Lookout Inc., Check Point Software Technologies Ltd., Symantec Corporation, Better Mobile Security Inc.
Regions Covered
Topics Covered
Enterprise mobility, Mobile secure content and threat management