Current:

Worldwide Cloud IT Infrastructure Revenues Grow 25.8% in the Second Quarter of 2017, Driven by Expansion in Public Cloud, According to IDC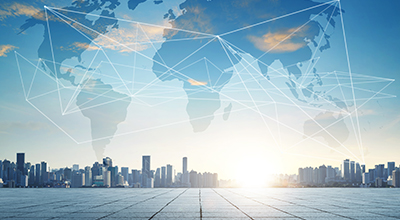 05 Oct 2017
Worldwide Cloud IT Infrastructure Revenues Grow 25.8% in the Second Quarter of 2017, Driven by Expansion in Public Cloud, According to IDC
FRAMINGHAM, Mass., October 5, 2017 – According to the International Data Corporation (IDC) Worldwide Quarterly Cloud IT Infrastructure Tracker, vendor revenue from sales of infrastructure products (server, storage, and Ethernet switch) for cloud IT, including public and private cloud, grew 25.8% year over year in the second quarter of 2017 (2Q17), reaching $12.3 billion.
Public Cloud infrastructure revenue grew 34.1% year over year and now represents 33.5% of total worldwide IT infrastructure spending at $8.7 billion, up from a 27.0% share one year ago. Private Cloud revenue reached $3.7 billion for an annual increase of 9.9%. Total worldwide cloud IT infrastructure revenue has almost tripled in the last four years, while the traditional (non-cloud) IT infrastructure revenue continues to decline and is down 3.8% from a year ago, although it still represents 52.4% of the worldwide share of overall IT revenue at $13.6 billion for the quarter. Public Cloud now represents 70.2% of the total cloud IT infrastructure revenue. The market with the highest growth in the public cloud infrastructure space was Enterprise Storage Systems with revenue up 30.4% compared to the same quarter of the previous year, and making up over a third of the revenue in public cloud. Server and Ethernet Switch public cloud IT infrastructure revenues were up 24.6% and 26.8% respectively. Private cloud infrastructure spending continues to be driven by the server market, which has remained nearly 60% of the revenue in that space for the past 18 quarters.
"The strength in public cloud growth continued at an accelerated pace through the first half of 2017," said Kuba Stolarski, research director for Computing Platforms at IDC. "We have already reported that most of this growth is being driven by Amazon. However, it is important to remember that many of the other hyperscalers – Google, Facebook, Microsoft, Apple, Alibaba, Tencent, and Baidu – are preparing for their own expansions and Skylake/Purley refreshes of their infrastructure. At the same time, IDC is still seeing steady growth in the lower tiers of public cloud, and continued growth in private cloud on a worldwide scale. In combination, these infrastructure growth segments should more than offset the declines in traditional deployments for the remainder of 2017 and well into next year."
Except for Latin America revenue that declined 13.1% from a year ago, all other regions in the world experienced double-digit revenue growth in the Cloud IT Infrastructure space compared to last year. Asia/Pacific (excluding Japan) and Western Europe led growth with rates of 30.5% and 33.4%, respectively. Canada (25.1%), Middle East & Africa (28.4%) and the United States (24.8%) had annual growth in the mid-twenties, while Central and Eastern Europe (16.9%) and Japan (10.4%) growth was below 20% but still double digit.

Top 5 Companies, Worldwide Cloud IT Infrastructure Vendor Revenue, Q2 2017 (Revenues are in Millions, Excludes double counting of storage and servers)

Vendor Group

2Q17 Revenue (US$M)

2Q17 Market Share

2Q16 Revenue (US$M)

2Q16 Market Share

2Q17/2Q16 Revenue Growth

1. Dell Inc*

$1,456

11.8%

$1,534

15.7%

-5.0%

1. HPE/New H3C Group* **

$1,365

11.1%

$1,437

14.7%

-5.0%

3. Cisco

$1,014

8.2%

$888

9.1%

14.3%

4. Huawei*

$380

3.1%

$292

3.0%

30.2%

4. NetApp*

$314

2.5%

$254

2.6%

23.6%

4. Inspur*

$275

2.2%

$189

1.9%

45.8%

ODM Direct

$5,439

44.1%

$3,321

33.9%

63.8%

Others

$2,088

16.9%

$1,886

19.2%

10.7%

Total

$12,332

100.0%

$9,800

100.0%

25.8%

IDC's Quarterly Cloud IT Infrastructure Tracker, Q2 2017 October 2017
Notes:
*     IDC declares a statistical tie in the worldwide cloud IT infrastructure market when there is a difference of one percent or less in the vendor revenue shares among two or more vendors.
**     Due to the existing joint venture between HPE and the New H3C Group, IDC will be reporting external market share on a global level for HPE as "HPE/New H3C Group" starting from Q2 2016 and going forward.
IDC's Worldwide Quarterly Cloud IT Infrastructure Tracker is designed to provide clients with a better understanding of what portion of the server, disk storage systems, and networking hardware markets are being deployed in cloud environments. This tracker will break out vendors' revenue by the hardware technology market into public and private cloud environments for historical data and provide a five-year forecast by the technology market.
Taxonomy Notes:
IDC defines cloud services more formally through a checklist of key attributes that an offering must manifest to end users of the service. Public cloud services are shared among unrelated enterprises and consumers; open to a largely unrestricted universe of potential users; and designed for a market, not a single enterprise. The public cloud market includes variety of services designed to extend or, in some cases, replace IT infrastructure deployed in corporate datacenters. It also includes content services delivered by a group of suppliers IDC calls Value Added Content Providers (VACP). Private cloud services are shared within a single enterprise or an extended enterprise with restrictions on access and level of resource dedication and defined/controlled by the enterprise (and beyond the control available in public cloud offerings); can be onsite or offsite; and can be managed by a third-party or in-house staff. In private cloud that is managed by in-house staff, "vendors (cloud service providers)" are equivalent to the IT departments/shared service departments within enterprises/groups. In this utilization model, where standardized services are jointly used within the enterprise/group, business departments, offices, and employees are the "service users."
For more information about IDC's Quarterly Cloud IT Infrastructure Tracker, please contact Lidice Fernandez at 305-351-3057 or lfernandez@idc.com.
About IDC Trackers
IDC Tracker products provide accurate and timely market size, vendor share, and forecasts for hundreds of technology markets from more than 100 countries around the globe. Using proprietary tools and research processes, IDC's Trackers are updated on a semiannual, quarterly, and monthly basis. Tracker results are delivered to clients in user-friendly excel deliverables and on-line query tools.
About IDC
International Data Corporation (IDC) is the premier global provider of market intelligence, advisory services, and events for the information technology, telecommunications, and consumer technology markets. With more than 1,100 analysts worldwide, IDC offers global, regional, and local expertise on technology and industry opportunities and trends in over 110 countries. IDC's analysis and insight helps IT professionals, business executives, and the investment community to make fact-based technology decisions and to achieve their key business objectives. Founded in 1964, IDC is a wholly-owned subsidiary of International Data Group (IDG), the world's leading media, data and marketing services company that activates and engages the most influential technology buyers. To learn more about IDC, please visit www.idc.com. Follow IDC on Twitter at @IDC and LinkedIn.
All product and company names may be trademarks or registered trademarks of their respective holders.
Coverage
Companies Covered
Inspur Group Co., Ltd., NetApp, Inc., Huawei Technologies Co., Ltd., Cisco Systems, Inc., Hewlett Packard Enterprise, Dell Inc.
Regions Covered
Topics Covered
Cognitive/artificial intelligence, Enterprise server, Ethernet switch, Public cloud services, Storage systems