Current:

Tablet Market Declines 5.4% in Third Quarter Despite 4 of Top 5 Vendors Showing Positive Year-Over-Year Growth, According to IDC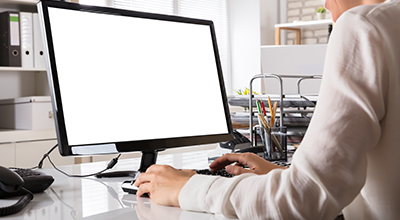 03 Nov 2017
Tablet Market Declines 5.4% in Third Quarter Despite 4 of Top 5 Vendors Showing Positive Year-Over-Year Growth, According to IDC
FRAMINGHAM, Mass., November 3, 2017 – The third quarter of 2017 (3Q17) closed with 40 million tablets shipped globally, according to preliminary data from the International Data Corporation (IDC) Worldwide Quarterly Tablet Tracker. Growing demand for smartphones combined with the lengthening replacement cycle of tablets and strengthening position of traditional PCs left the tablet market in an awkward middle ground that it has not been able to escape. Growth in 3Q17 declined 5.4% year over year, marking the twelfth consecutive quarter of annual decline.
"There's a penchant for low-cost slates and this holds true even for premium vendors like Apple," said Jitesh Ubrani, senior research analyst with IDC's Worldwide Quarterly Mobile Device Trackers. "However, many of these low-cost slates are simply long-awaited replacements for consumers as first-time buyers are becoming harder to find and the overall installed base for these devices declines further in the coming years."
Meanwhile, growth in the detachable tablet market has been slower than expected as Apple and Microsoft are essentially the only two vendors supplying the category and other PC vendors champion the convertible PC form factor.
"In a recent IDC survey, owners of both convertibles and detachables stated they were far more inclined to recommend a convertible to another shopper than a detachable," said Linn Huang, research director, Devices & Displays. "Market momentum has steadily shifted away from the latter towards the former over the course of this year. The 2017 holiday season may prove to be a critical crossroad for the detachables category."
Tablet Company Highlights
Although Apple still enjoys a substantial premium over competitors, the lower-priced iPad has helped it to cement the first-place position. The latest version of iOS has helped make iPads a more serious PC competitor than ever before but the need for legacy apps (especially in the commercial segment) and strong value offerings from other PC and mobile vendors has prevented iPads from becoming the primary computing device for the masses.
Samsung offers one of the broadest range of detachable tablets that includes multiple screen sizes and operating systems yet detachable tablets account for less than 10% of its shipments in the quarter. These high-priced, halo devices have led to Samsung's premium image but the company still relies heavily on the lower cost Tab A and E series. This may create long-term issues as rival tablet vendors often offer products at a better value.
Amazon.com's aggressive hardware strategy in the tablet market has proven to be quite successful as the company managed to grow 38.7% on an annual basis. The low-cost hardware push has always been a means to create a long-standing and ongoing relationship with end users. To that extent, Amazon even offered the 7-inch tablet for under $30 during the Prime Day Sale.
Huawei and Lenovo managed to tie for fourth place as both companies have maintained a similar strategy of focusing on low-cost devices in Asia/Pacific and Western Europe. Huawei has managed to maintain some differentiation by concentrating on cellular-enabled tablets while Lenovo recently launched the Tab 4 lineup, which offers competitive specs and features at a great value.

Top Five Tablet Companies, Worldwide Shipments, Market Share, and Growth, Third Quarter 2017 (preliminary results, shipments in millions)

Vendor

3Q17 Unit Shipments

3Q17 Market Share

3Q16 Unit Shipments

3Q16 Market Share

Year-Over-Year Growth

1. Apple

10.3

25.8%

9.3

21.9%

11.4%

2. Samsung

6.0

15.0%

6.5

15.4%

-7.9%

3. Amazon.com

4.4

10.9%

3.1

7.5%

38.7%

4. Huawei

3.0

7.5%

2.5

6.0%

18.8%

4. Lenovo

3.0

7.4%

2.7

6.5%

8.9%

Others

13.3

33.3%

18.1

42.8%

-26.3%

Total

40.0

100.0%

42.3

100.0%

-5.4%

Source: IDC Worldwide Quarterly Tablet Tracker, November 3, 2017
Notes:
Total tablet market includes slate tablets plus detachable tablets. References to "tablets" in this release include both slate tablets and detachable devices.
"Convertibles" refers to convertible notebooks, which are notebook PCs that have keyboards that can either flip, spin, or twist, but unlike detachable tablets, convertible notebook keyboards are hardwired to the display.
Data is preliminary and subject to change.
Company shipments are branded device shipments and exclude OEM sales for all companies.
The "Company" represents the current parent company (or holding company) for all brands owned and operated as subsidiary.
About IDC Trackers
IDC Tracker products provide accurate and timely market size, company share, and forecasts for hundreds of technology markets from more than 100 countries around the globe. Using proprietary tools and research processes, IDC's Trackers are updated on a semiannual, quarterly, and monthly basis. Tracker results are delivered to clients in user-friendly excel deliverables and on-line query tools.
About IDC
International Data Corporation (IDC) is the premier global provider of market intelligence, advisory services, and events for the information technology, telecommunications, and consumer technology markets. With more than 1,100 analysts worldwide, IDC offers global, regional, and local expertise on technology and industry opportunities and trends in over 110 countries. IDC's analysis and insight helps IT professionals, business executives, and the investment community to make fact-based technology decisions and to achieve their key business objectives. Founded in 1964, IDC is a wholly-owned subsidiary of International Data Group (IDG), the world's leading media, data and marketing services company that activates and engages the most influential technology buyers. To learn more about IDC, please visit www.idc.com. Follow IDC on Twitter at @IDC and LinkedIn.
All product and company names may be trademarks or registered trademarks of their respective holders.
Coverage