Current:

Former Santander Executive Joins IDC Financial Insights to Spearhead Compliance, Fraud & Risk Analytics Research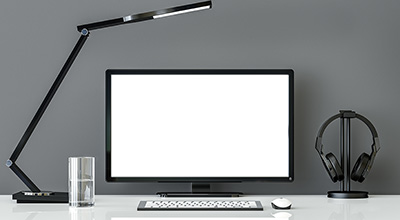 13 Dec 2017
Former Santander Executive Joins IDC Financial Insights to Spearhead Compliance, Fraud & Risk Analytics Research
FRAMINGHAM, Mass., December 13, 2017 – IDC Financial Insights today announced the appointment of Steven D' Alfonso to Research Director, Complia nce, Fraud and Risk Analytics. In this role, D'Alfonso's research will focus on technology solutions aimed at solving key issues facing financial institutions specifically around GRC regulations, financial crime, and risk management. With a deep and diverse background in the banking industry, D'Alfonso brings a wealth of industry insight and practical experience to this new role.
Throughout his career, D'Alfonso has held leadership roles in financial crime compliance, data management, operating risk, and internal audit. Most recently, he worked at Santander Bank as a certification and control officer within the bank's Chief Data Office. Previously, D'Alfonso spent more than a decade as a financial crime intelligence specialist with leading organizations including Bank of America and IBM, delivering research and reporting on cyber-crime, fraud, money laundering, terrorist financing, and regulatory compliance. Based on this experience, D'Alfonso brings a deep level of knowledge around financial crime schemes and the technology used to detect and prevent those schemes.
D'Alfonso is a certified Crime Intelligence Analyst through Sacramento State and the California Department of Justice and regularly contributes to industry publications on financial crime trends. He will also contribute to blogs in the IDC Financial Insights Community. To view his posts, please visit here.
"We are thrilled to welcome Steven to our team and look forward to his research contributions around compliance, fraud and risk," said Bob Parker, group vice president, IDC Financial Insights. "Clients will greatly benefit from Steven's breadth and depth of industry experience to help guide critical IT decisions, designed to safeguard financial institutions from evolving threats and support overall digital transformation initiatives."
To arrange a one-on-one briefing with Steven D'Alfonso, please contact Sarah Murray at 781-378-2674 or sarah@attunecommunications.com. Reports are available to qualified members of the media. For information on purchasing reports, contact insights@idc.com ; reporters should email sarah@attunecommunications.com.
About IDC Financial Insights
IDC Financial Insights assists financial service businesses and IT leaders, as well as the suppliers who serve them, in making more effective technology decisions by providing accurate, timely, and insightful fact-based research and consulting services. Staffed by senior analysts with decades of industry experience, our global research analyzes and advises on business and technology issues facing the banking, insurance, and securities and investments industries. International Data Corporation (IDC) is the premier global provider of market intelligence, advisory services, and events for the information technology market. IDC is a wholly-owned subsidiary of IDG, the world's leading technology, media, research, and events company. For more information, please visit www.idc-fi.com, email info@idc-fi.com, or call 508-620-5533. Visit the IDC Financial Insights Community at http://idc-insights-community.com/financial.
Coverage