Current:

Detachable Tablets Return to Growth During the Holiday Season as Slate Tablet Decline Continues, According to IDC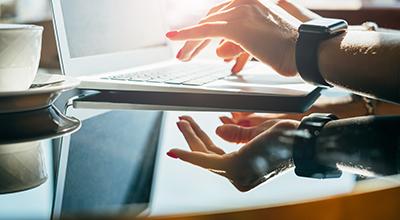 05 Feb 2018
Detachable Tablets Return to Growth During the Holiday Season as Slate Tablet Decline Continues, According to IDC
FRAMINGHAM, Mass., February 5, 2017 – The worldwide detachable tablet market grew to 6.5 million units in the fourth quarter of 2017 (4Q17), an increase of 10.3% from the previous holiday season, according to preliminary data from the International Data Corporation (IDC) Worldwide Quarterly Tablet Tracker. Growth for the entire year remained positive although it showed signs of slowing as detachable tablets grew 1.6% year over year in 2017, down from the 24% growth in 2016. However, some of the slowness was attributed to the launch cadence of high profile devices like the Surface, which was off schedule, leaving older models on shelves as consumers and businesses laid in wait for product refreshes.
"To date, much of the trajectory of the detachable market has been attributed to Microsoft and Apple pushing their wares in the U.S.," said Jitesh Ubrani, senior research analyst with IDC's Worldwide Quarterly Mobile Device Trackers. "However, continued success of this category hinges on the willingness of other PC vendors to participate and more importantly, consumers from other countries to adopt the new form factor over convertible PCs."
"After a concerning downturn in the last quarter of 2016 and first half of 2017, we are elated to see the detachable market maintain another quarter of growth," said Lauren Guenveur, senior research analyst for IDC's Devices and Displays team. "With the first wave of Windows on ARM products expected to begin shipping in the second quarter of 2018, we believe the detachables category has the potential to continue its growth trajectory. Many of these products are being introduced at the premium end of the market. What remains glaringly sparse, and needed, are strong players in the mid-segment of the market."
Outside of the detachable tablets, old-fashioned slate tablets continued to ship in large volumes reaching 43.1 million units during the fourth quarter, and 141.7 million during the year. These devices do not offer much in terms of productivity and have been largely relegated to simple media consumption devices. With narrow margins some vendors are using this form factor as a portal to their larger ecosystems or to promote their brand within broader gadget market. Meanwhile, end-user demand has slowed significantly in the last few years, with 2017 declining 7.6% from the previous year.
Tablet Company Highlights
Apple maintained a solid lead in the holiday quarter driving growth both through its lower-priced 9.7-inch iPad as well as its newly refreshed iPad Pro products. While the lower-price iPad has continued to drive a strong consumer upgrade cycle, the shifting focus is to iPad Pro and its potential in the commercial and education segments. With the only expected tablet growth to come from these segments, Apple's recent launch of "Apple at Work" shows their commitment to maintain its leader position.
Amazon.com was able to steal the second position from rival Samsung as the online giant offered steep discounts during the holiday season. The low-cost tablets have been quite effective as shopping catalogs for Amazon's online storefront and in recent quarters the company has taken things a step further by including its voice assistant, Alexa, in the latest tablets and by expanding to new markets around the world.
Samsung dropped to the third position behind Amazon. Shipments of its detachable portfolio continue to rise, however these gains are outweighed by the declines seen among its slate models. As its lower-cost Tab A and E series is challenged by vendors promising better value, Samsung will face a particular challenge in upgrading its base to both a higher-priced and detachable device.
Huawei's half-hearted approach to the growing detachable segment does not offer a promising outlook for the company. However, the company's strong brand, aggressive channel strategy, and inclusion of cellular connectivity in its slate tablets has helped cement its rank in the top 5.
Lenovo's ability to leverage its strength from the traditional PC business is starting to pay off as the company's detachable tablet business has grown in the past year. However, the bulk of Lenovo's tablets are still comprised of slates that offer great value at low prices.

Top Five Tablet Companies (Detachable + Slate), Worldwide Shipments, Market Share, and Growth, Fourth Quarter 2017 (preliminary results, shipments in millions)

Vendor

4Q17 Unit Shipments

4Q17 Market Share

4Q16 Unit Shipments

4Q16 Market Share

Year-Over-Year Growth

1. Apple

13.2

26.6%

13.1

24.3%

0.6%

2. Amazon.com

7.7

15.6%

5.2

9.6%

50.3%

3. Samsung

7.0

14.1%

8.0

14.9%

-13.0%

4. Huawei

3.5

7.1%

3.2

5.9%

11.9%

4. Lenovo

3.1

6.2%

3.5

6.6%

-13.1%

Others

15.1

30.4%

20.8

38.7%

-27.7%

Total

49.6

100.0%

53.8

100.0%

-7.9%

Source: IDC Worldwide Quarterly PCD Tracker, February 5, 2018
Top Five Tablet Companies (Detachable + Slate), Worldwide Shipments, Market Share, and Growth, Calendar Year 2017 (Preliminary Results, Shipments in millions)

Vendor

2017 Unit Shipments

2017 Market Share

2016 Unit Shipments

2016 Market Share

Year-Over-Year Growth

1. Apple

43.8

26.8%

42.6

24.3%

3.0%

2. Samsung

24.9

15.2%

26.6

15.2%

-6.4%

3. Amazon.com

16.7

10.2%

12.1

6.9%

38.0%

4. Huawei

12.5

7.7%

9.8

5.6%

28.0%

4. Lenovo

10.3

6.3%

11.0

6.3%

-6.3%

Others

55.3

33.8%

72.8

41.7%

-24.1%

Total

163.5

100.0%

174.9

100.0%

-6.5%

Source: IDC Worldwide Quarterly PCD Tracker, February 5, 2018
Notes:
Total tablet market includes slate tablets plus detachable tablets. References to "tablets" in this release include both slate tablets and detachable devices.
"Convertibles" refers to convertible notebooks, which are notebook PCs that have keyboards that can either flip, spin, or twist, but unlike detachable tablets, convertible notebook keyboards are hardwired to the display.
Data is preliminary and subject to change.
Company shipments are branded device shipments and exclude OEM sales for all companies.
The "Company" represents the current parent company (or holding company) for all brands owned and operated as subsidiary.
About IDC Trackers
IDC Tracker products provide accurate and timely market size, company share, and forecasts for hundreds of technology markets from more than 100 countries around the globe. Using proprietary tools and research processes, IDC's Trackers are updated on a semiannual, quarterly, and monthly basis. Tracker results are delivered to clients in user-friendly excel deliverables and on-line query tools.
About IDC
International Data Corporation (IDC) is the premier global provider of market intelligence, advisory services, and events for the information technology, telecommunications, and consumer technology markets. With more than 1,100 analysts worldwide, IDC offers global, regional, and local expertise on technology and industry opportunities and trends in over 110 countries. IDC's analysis and insight helps IT professionals, business executives, and the investment community to make fact-based technology decisions and to achieve their key business objectives. Founded in 1964, IDC is a wholly-owned subsidiary of International Data Group (IDG), the world's leading media, data and marketing services company that activates and engages the most influential technology buyers. To learn more about IDC, please visit www.idc.com. Follow IDC on Twitter at @IDC and LinkedIn.
All product and company names may be trademarks or registered trademarks of their respective holders.
Coverage