Current:

Adelaide O'Brien Named One of FCW's 2018 Federal 100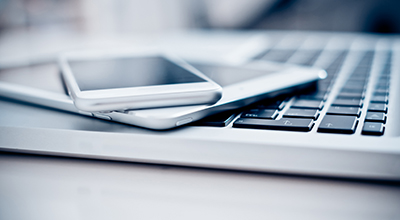 05 Feb 2018
Adelaide O'Brien Named One of FCW's 2018 Federal 100
Award selects leaders from the federal IT community who had the greatest impact in 2017
FRAMINGHAM, Mass., February 6, 2018 – Adelaide O'Brien, research director, IDC Government Insights, was recently named one of this year's Federal 100 by FCW. The award recognizes and celebrates government and industry leaders who play pivotal roles in the federal government IT community.
Each year, 1105 Media assembles an independent panel of judges to choose the winners. These senior executives from government and industry select winners such as O'Brien because of the difference they make in the way information technology is used to advance vital government missions.
It has been more than 25 years since FCW launched what has grown into the signature awards program in the federal IT community. Winners join an elite group of government professionals, industry executives, and academic scholars who share a sense of duty and commitment to excellence, as well as a devotion to public service.
As Research Director for IDC Government Insights responsible for Government Digital Transformation Strategies, O'Brien's core research assists clients in understanding the full scope of efforts needed for digital transformation. Her coverage includes technology innovations such as Big Data, artificial intelligence (AI), cognitive computing, and cloud in the context of government use cases such as customer experience, data-driven benefits and services, and public health protection. Read more of O'Brien's recent research HERE.
"I am honored to be one of this year's FCW's Federal 100," said O'Brien. "I am committed to continue to provide guidance to agencies and the vendors that serve government, not only in digital transformation, but also in the broader IT context."
O'Brien will be recognized in the March/April issue of FCW magazine and honored at a black-tie gala on March 22, 2018.
To arrange a one-on-one briefing with Adelaide O'Brien, please contact Sarah Murray at 781-378-2674 or sarah@attunecommunications.com.
About IDC Government Insights:
IDC Government Insights assists government policy, program, and IT leaders, as well as the suppliers who serve them, in making more effective technology decisions by providing accurate, timely, and insightful fact-based research and consulting services. Staffed by senior analysts with decades of government and IT industry experience, our global research analyzes and advises on business and technology issues facing the Federal/Central and local/provincial Governments. IDC is a wholly-owned subsidiary of IDG, the world's leading media, data and marketing services company that activates and engages the most influential technology buyers. For more information, please visit www.idc-gi.com, or email info@idc-gi.com. Visit the IDC Government Insights Community at https://idc-community.com/government.
Coverage
Regions Covered
Topics Covered