Current:

Finalists Named in IDC Government Insights Smart Cities North America Awards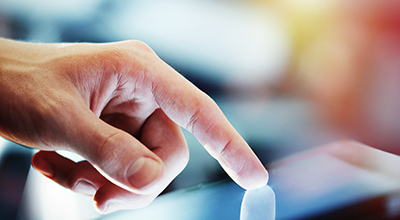 16 Mar 2018
Finalists Named in IDC Government Insights Smart Cities North America Awards
26 cities across 34 different projects and 16 states recognized for success in leveraging emerging technology and innovation to support Smart City initiatives
FRAMINGHAM, Mass., March 16, 2018 – IDC Government Insights named finalists this week in the inaugural Smart Cities North America Awards (SCNAA). The new awards were designed to recognize the progress North American communities have made in executing Smart Cities projects, as well as provide a forum for sharing best practices to help accelerate Smart City development in the region. Finalists include 14 categories covering 26 cities across 34 different projects and 16 states. As a next step in the nomination process, IDC Government Insights invites the public to vote on the named finalists at http://bit.ly/IDCSCNA-Finalists through the end of March. Winners will be announced in early April. To learn more about these finalists, please visit http://bit.ly/2EU8ZMO.
Finalists in the SCNAA illustrate best practice examples of urban innovation with a particular focus on the use of technology (cloud, platforms, analytics, IoT, mobile solutions) and data, unique partnerships, funding models, and/or community involvement. This year's finalists by category are:
Connected & Autonomous Vehicles, Public Transit, Ride-Hailing, Ride-Sharing:
Ann Arbor, MI
Las Vegas, NV
Arlington, TX
Transportation Infrastructure
Boston, MA
Kansas City, MO
Detroit, MI
Smart Buildings
Miami-Dade County, FL
Dallas, TX
Sustainable Infrastructure
Chicago, IL
Spokane, WA
The State of Illinois
San Diego, CA
Smart Water
Miami-Dade County, FL
Dallas, TX
Digital Equity and Accessibility
New York, NY
Tukwila, WA
State of Arkansas
Tourism, Arts, Libraries, Culture, Open Spaces
Little Rock, AR
Lafayette, LA
Las Vegas, NV
Police and Law Enforcement
El Paso, TX
Baton Rouge, LA
Charlotte, NC
"We are thrilled to recognize innovative projects across North America that demonstrate true progress in building Smart Cities," said Ruthbea Yesner, vice president, IDC Government Insights and the global director of the Smart Cities Strategies practice at IDC. "We look forward to public feedback on each of these initiatives to name our winners and highlight best practices to support continued Smart City advancement across municipalities."
For additional information about these awards or to speak with Ruthbea Yesner, please contact Sarah Murray at 781-378-2674 or sarah@attunecommunications.com.
About IDC Government Insights
IDC Government Insights assists government policy, program, and IT leaders, as well as the suppliers who serve them, in making more effective technology decisions by providing accurate, timely, and insightful fact-based research and consulting services. Staffed by senior analysts with decades of government and IT industry experience, our global research analyzes and advises on business and technology issues facing the Federal/Central and local/provincial Governments. International Data Corporation (IDC) is the premier global provider of market intelligence, advisory services, and events for the information technology market. IDC is a wholly-owned subsidiary of IDG, the world's leading technology, media, research, and events company. For more information, please visit www.idc-gi.com, email info@idc-gi.com, or call 703-485-8300. Visit the IDC Government Insights Community at http://idc-community.com/government.
Coverage