Current:

New IDC MarketScape Evaluates Vendors Catering to the Worldwide Vendor Neutral Archive (VNA) and Application Independent Clinical Archive (AICA) Market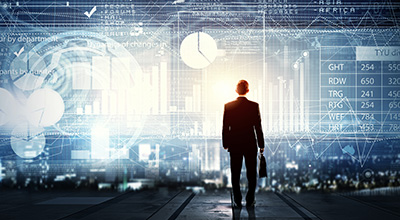 11 Apr 2018
New IDC MarketScape Evaluates Vendors Catering to the Worldwide Vendor Neutral Archive (VNA) and Application Independent Clinical Archive (AICA) Market
Research assesses AICA and VNA solutions that allow healthcare providers to manage and provide access to disparate types of unstructured content, enterprise wide
FRAMINGHAM, Mass., April 11, 2018 – Today, the need for healthcare providers to have a complete view of the patient, granular access, and control to all patient information, is more essential than ever. More important is how application independent clinical archive (AICA) and vendor neutral archive (VNA) solutions are essential in enabling this. IDC Health Insights today unveiled a new report, IDC MarketScape: Worldwide AICA and VNA for Value-Based Healthcare 2018 Vendors Assessment (IDC #EMEA43665518), to examine vendors catering to the worldwide VNA and AICA market. The new report evaluates ten vendors: Agfa Healthcare, BridgeHead, Carestream, Fujifilm, GE Healthcare, Hitachi Data Systems (HDS), Hyland Software, IBM, Mach7 Technologies, and NTT Data.
ClicktoTweet : New IDC MarketScape Evaluates Vendors Catering to the Worldwide Vendor Neutral Archive (VNA) and Application Independent Clinical Archive (AICA) Market https://ctt.ec/VbHaq
To thrive in value-based healthcare, healthcare organizations will need to revise their patient information management strategy and focus their IT investments on achieving superior data availability, while providing for security and privacy protection and ensuring efficiency of the underlying infrastructure. The application independent clinical archive (and in part, its predecessor, the vendor neutral archive) is an essential part of the technology layer of this strategy. Today, healthcare providers are not just seeking to rationalize storage for medical images and accommodate the growing variety and volume of unstructured content coming from different departments, patients, and care delivery partners.
This study is designed to offer worldwide healthcare providers guidance on which AICA or VNA platform vendors serving the industry are best suited for consideration when evaluating an initial investment in, replacement of, or enhancement to unstructured archiving and content management capabilities. This IDC MarketScape, in addition to vetting customer references to verify vendor claims, considers other key criteria:
Provider-oriented and patient-centric product design, approach, platform technology provider market knowledge, number of customers, and stability of the vendor
Deployment capability, deployment options, availability of cloud-based subscriptions, architecture, time to market, and usability of the platform and associated tools
Cost relative to value and ROI from products and approaches
Breadth of functionality and functionality flexibility, agility and self-service capabilities
"There is a strong convergence in the market offering toward the AICA value proposition. All major solutions in the market are somehow technically equipped to archive and manage a richer variety of data. Nevertheless, there is still considerable variation among vendors in the approach toward end-to-end data management, workflows support, and the related set of tool and services. These are a key differentiation factors as they determine the capability to meet the demands driven by forthcoming value-based healthcare business model changes," according to Silvia Piai, senior research manager, IDC Health Insights EMEA.
IDC MarketScape criteria selection, weightings, and vendor scores represent well-researched IDC judgment about the market and specific vendors. IDC analysts tailor the range of standard characteristics by which vendors are measured through structured discussions, surveys, and interviews with market leaders, participants and end users. Market weightings are based on user interviews, buyer surveys and the input of a review board of IDC experts in each market. IDC analysts base individual vendor scores, and ultimately vendor positions within the IDC MarketScape, on detailed surveys and interviews with the vendors, publicly available information and end-user experiences in an effort to provide an accurate and consistent assessment of each vendor's characteristics, behavior and capability.
For additional information about IDC Manufacturing Insights, please contact Mathew Heath at +44-208-987-7107 or mheath@idc.com. Reports are available to qualified members of the media. For information on purchasing reports, contact insights@idc.com; reporters should email mheath@idc.com.
About IDC MarketScape
IDC MarketScape vendor analysis model is designed to provide an overview of the competitive fitness of IT, telecommunications, or industry-specific suppliers in a given market. The research methodology utilizes a rigorous scoring methodology based on both qualitative and quantitative criteria that results in a single graphical illustration of each vendor's position within a given market. IDC MarketScape provides a clear framework in which the product and service offerings, capabilities and strategies, and current and future market success factors of IT, telecommunications, or industry-specific vendors can be meaningfully compared. The framework also provides technology buyers with a transparent foundation to allow companies to independently compare the strengths and weaknesses of current and prospective vendors.
About IDC Health Insights:
IDC Health Insights works with healthcare and life science organizations throughout the world on providing value-based healthcare and knowledge-based medicine. Its global team of analysts with decades of industry experience, advise healthcare organizations how to shift from sick care to healthcare with an emphasis on preventative care and population health management. Health Insights advises life science organizations how to employ a more knowledge-centric approach to new drug development, disease diagnosis, management, and treatment. IDC is a wholly-owned subsidiary of IDG, the world's leading technology, media, research, and events company. For more information, please visit www.idc-gi.com, email info@idc-hi.com. Visit the IDC Health Insights Community at https://idc-community.com/health.
Coverage
Companies Covered
Regions Covered
Topics Covered
Vertical Markets