Current:

IDC PlanScape Helps Manufacturers Leverage Digital Twins of Products, Assets, Facilities, and Plants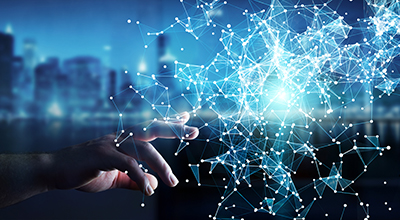 18 Apr 2018
IDC PlanScape Helps Manufacturers Leverage Digital Twins of Products, Assets, Facilities, and Plants
Visual representations essential for optimizing product and asset quality and improving customer experience
FRAMINGHAM, Mass., April 18, 2018 – Digital twins have become one of the hottest topics in manufacturing today because of their promise to improve innovation and design, visually enhance collaboration, and enable ongoing operation of connected products and assets — all in a fast-paced, digitally transforming, competitive environment. To help manufacturers understand the steps and requirements necessary to employ digital twins, International Data Corporation (IDC) today unveiled a new report, IDC PlanScape: Digital Twins for Products, Assets, and Ecosystems (IDC #US43134418). The new PlanScape addresses the following key questions:
Why are digital twins important?
What is a digital twin?
Who are the key stakeholders, and the expected benefits to each?
How can my organization take advantage of digital twins?
ClicktoTweet : IDC PlanScape Helps Manufacturers Leverage Digital Twins of Products, Assets, Facilities, and Plants https://ctt.ec/rEfsa
Digital twins, or virtual representations, can be used to manage multiple aspects of a manufacturing business, including highly complex, customized products, and connected assets, such as manufacturing plants or facilities and the assets within them. Data and processes from multi-tier supply chains, service plans and execution, and the operating environment perpetually feed digital twins to ensure the most up-to-date view of the past, current, and future performance and condition of products, assets, facilities, and plants.
The emergence of digital twins has been aided by the growth of product innovation platforms as well as 3rd Platform technologies (cloud, mobile, big data and analytics, and social) and I nnovation A ccelerators such as the Internet of Things (IoT) and cognitive artificial intelligence. As innovation extends across and outside the organization and connects to manufacturing, operations, supply chains, and service, the question naturally arises, how do we best communicate across this complex set of processes and resources? And as products and assets, powered by IoT, are connected and it becomes possible to track performance and usage, how do we best collect, collate, simulate, and analyze data to ensure quality and an exceptional customer experience?
"The starting points for using digital twins of product and assets will differ by company size, industry, and need, but the value derived by all manufacturers will be similar – clarity of communication, rapid collaboration, holistic visibility, accurate and efficient response to demand, monetization of IoT data, predictive and proactive services, and closer collaboration with customers," said Jeff Hojlo, program director, Product Innovation Strategies, IDC Manufacturing Insights.
To arrange a one-on-one briefing with Jeff Hojlo please contact Sarah Murray at 781-378-2674 or sarah@attunecommunications.com. Reports are available to qualified members of the media. For information on purchasing reports, contact insights@idc.com ; reporters should email sarah@attunecommunications.com.
IDC PlanScape
IDC PlanScape reports help to assure business value is recognized from technology by developing a technology initiative that is aligned with business goals, scoped to succeed, and properly resourced. By helping technology leaders make the case for a technology initiative, recognize unique resource requirements, and identify risk factors, IDC PlanScapes mitigate the greatest risks associated with technology initiatives.
About IDC Manufacturing Insights
IDC Manufacturing Insights assists manufacturing businesses and IT leaders, as well as the suppliers who serve them in making more effective technology decisions by providing accurate, timely, and insightful fact-based research and consulting services. Staffed by senior analysts with decades of industry experience, our global research analyzes and advises on business and technology issues facing asset intensive, brand oriented, technology oriented, and engineering oriented manufacturing industries. International Data Corporation (IDC) is the premier global provider of market intelligence, advisory services, and events for the information technology market. IDC is a wholly-owned subsidiary of IDG, the world's leading technology, media, research, and events company. For more information, please visit www.idc-mi.com, email info@idc-mi.com, or call 508-988-7900. Visit the IDC Manufacturing Insights Community at http://idc-community.com/manufacturing.
Coverage