Current:

Three Providers of DevOps Code Release Management Software Tools Named IDC Innovators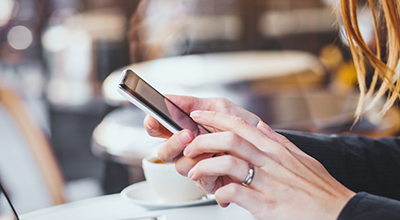 24 Apr 2018
Three Providers of DevOps Code Release Management Software Tools Named IDC Innovators
FRAMINGHAM, Mass., April 24, 2018 – International Data Corporation (IDC) today published an IDC Innovators report focusing on three technology providers that are considered key emerging vendors in code release management for DevOps practices. The three companies named as IDC Innovators are Electric Cloud, JFrog Ltd, and Shippable Inc.
Embracing a DevOps practice means an organization must dramatically accelerate its development practices, moving from a classic monolithic software design model to a more modular design point with clear delineations between software components. This approach allows organizations to life-cycle each portion of code individually, leading to a more rapid update process that can be measured in weeks, days, or even potentially in hours. However, the agile development process also means having code that is located in a shared repository, with the potential for numerous development versions to be active and to be iterated simultaneously, leading to a significant need for code release management software tools.
"Managing artifacts and supporting a continuous delivery process is essential to any agile development environment, but given the increased focus on componentization and the shift to a microservices architectural model, the industry will have far more individual components and projects to manage," said Al Gillen, group vice president, Software Development and Open Source Software. "Failing to manage the archive efficiently directly undermines the intent of a more agile development environment."
Electric Cloud provides development teams with release automation that emphasizes organizational and tool chain visibility and agility. JFrog offers an artifact repository management tool that ensures developers are accessing the correct versions of a given project. Shippable specializes in continuous integration and continuous delivery with a focus on integrating disparate DevOps tool chains into unified "assembly lines" of code.
The report, IDC Innovators: DevOps Code Release Management Software Tools, 2018 (IDC #US42655118), profiles three emerging technology providers offering code release management software for use in DevOps practices.
About IDC Innovators
IDC Innovators reports present a set of vendors – under $100 million in revenue at time of selection – chosen by an IDC analyst within a specific market that offer an innovative new technology, a groundbreaking approach to an existing issue, and/or an interesting new business model. It is not an exhaustive evaluation of all companies in a segment or a comparative ranking of the companies. Vendors in the process of being acquired by a larger company may be included in the report provided the acquisition is not finalized at the time of publication of the report. Vendors funded by venture capital firms may also be included in the report even if the venture capital firm has a financial stake in the vendor's company. IDC INNOVATOR and IDC INNOVATORS are trademarks of International Data Group, Inc.
For more information about IDC Innovators research, please contact Karen Moser at kmoser@idc.com.
About IDC
International Data Corporation (IDC) is the premier global provider of market intelligence, advisory services, and events for the information technology, telecommunications, and consumer technology markets. With more than 1,100 analysts worldwide, IDC offers global, regional, and local expertise on technology and industry opportunities and trends in over 110 countries. IDC's analysis and insight helps IT professionals, business executives, and the investment community to make fact-based technology decisions and to achieve their key business objectives. Founded in 1964, IDC is a wholly-owned subsidiary of International Data Group (IDG), the world's leading media, data and marketing services company that activates and engages the most influential technology buyers. To learn more about IDC, please visit www.idc.com. Follow IDC on Twitter at @IDC and LinkedIn.
Coverage